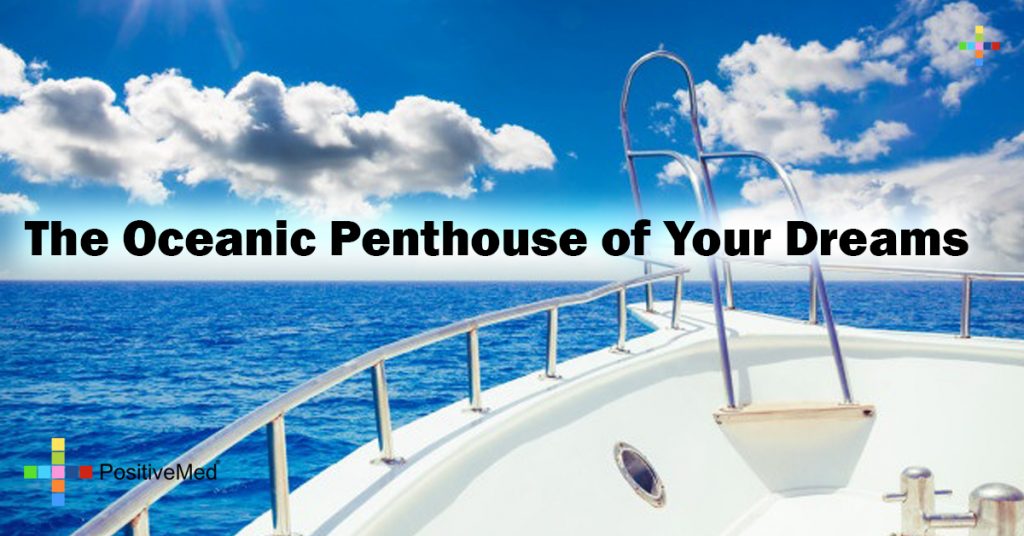 The Oceanic Penthouse of Your Dreams
When luxury yachts come to mind, most people imagine teak-covered nautical staterooms and sipping sparkling champagne on an elegant deck. The innovative GLASS yacht is designed to demolish the typical quintessential idea of the extravagant seafaring vessel with a surprising splash. Unlike most opulent yachts, the unique GLASS is teeming with mold-breaking features that center around a LEGO-inspired skyscraper design.
Some of the ingenious features of the design include:
A structure entirely enclosed in glass
A cutting-edge moveable staircase that doubles as a stage
The SWATH stability system
A central power base that controls electric power and water
The avant-garde design of the 5,600 square foot vessel houses all of the amenities of home and more. The center of the yacht is accessed by elevator and houses a wine cellar, laundry facilities and the galley, and the centralization of these elements allows for more open living space throughout the structure.
Living areas on the vessel are designed in a minimalist fashion with a maximum use of space and lighting. White leather furniture and pale flooring enhance the light airy ambiance of the area, and an exquisite crystal chandelier serves as the focal point of the interior. An elegant baby grand piano waits quietly in the corner overlooking the sea.
Provisions for play and entertainment are generously appointed on the yacht along with a state-of-the-art light system at the water which gives the vessel a glowing appearance. A tapered bow serves as a platform from which a tender or other small watercraft can launch, and swimmers can easily gain access on and off the boat from this level. The yacht is also home to several pools.
The uniquely designed GLASS vessel is an innovative luxury yacht that is sure to set a new standard for the highest class of private seagoing watercraft. It is truly an inspiration for the development of a new class of design.