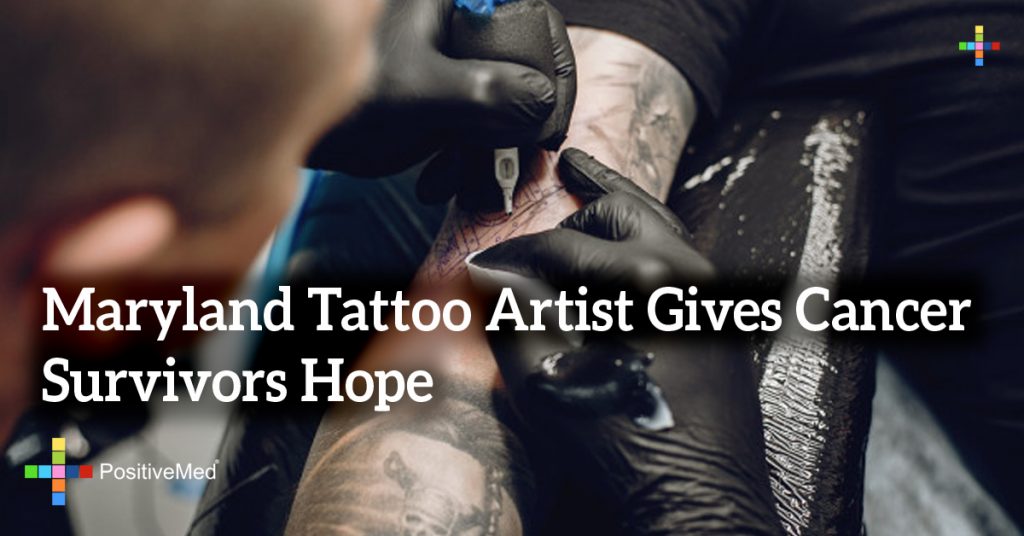 Maryland Tattoo Artist Gives Cancer Survivors Hope
Tattoo Artist Gives Women A New Hope of Loving Their Bodies Again.
A Maryland Tattoo artist has demonstrated a special talent which has breast cancer survivors flocking to his Finksburg studio. Vinnie Myers, who operates Little Vinnies Tattoos in a strip mall, has clients from as far away as the Middle East seek out his tattooing talent which creates nipple designs for women as a way to help make their breasts look as natural again as possible after surviving breast cancer. Myers says that he never purposely set out to become a beacon of hope for the thousands of women who need breast reconstruction after cancer. But he reports he finds special satisfaction in having helped close to 2,000 women in the past year alone by tattooing nipples that look as natural in color, size and shape as possible onto women's reconstructed breasts.