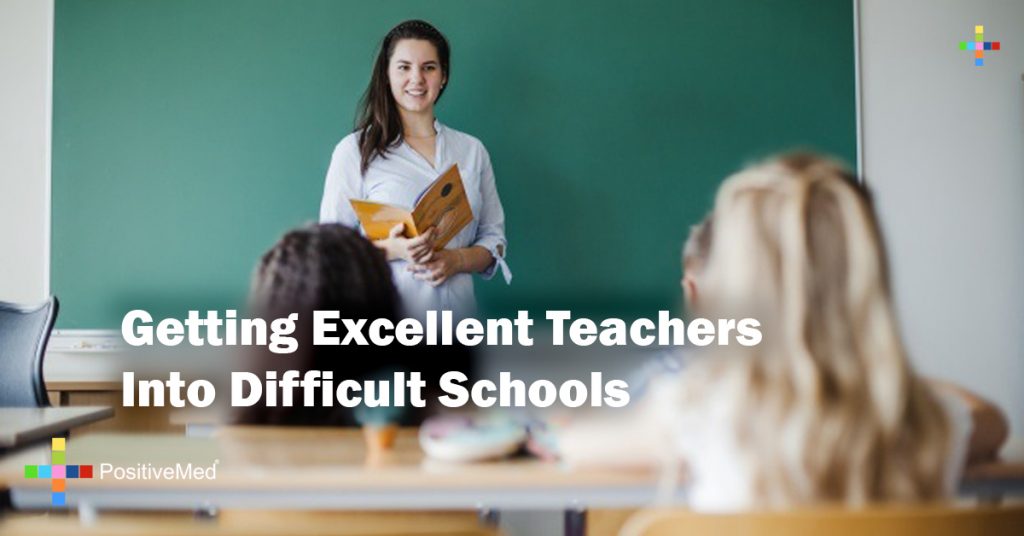 Getting Excellent Teachers Into Difficult Schools
What makes a school difficult? Less parental involvement, more discipline problems, a community whose needs are complex, safety concerns and less pay for teaching staff — when a school has these troubles, good teachers tend to leave for greener and less exhausting pastures. While no one blames good teachers for seeking posts more suited to their desires, current research shows good teachers are a bad school's best bet. Whether you're preparing to become a teacher who inspires or you're a seasoned veteran who occasionally feels the sting of cynicism, good teachers make a big difference in even the worst circumstances. How can districts and administrators motivate good teachers to tackle tough schools?
Bonuses for Teachers in Under-Performing Schools
Many people acknowledge teachers should be paid well for what they do, the truth is most of us hold onto a romantic notion regarding education. We want teachers' desire to be the motivation for them to do their work well, to put in long hours and to get them to stay in a school where their students are thankless. Regardless of anybody's romantic ideals about teaching as a profession, the one thing proven to help motivate good teachers to stay in challenging circumstances is money. Hiring and retention bonuses work wonders — and not small ones either. In fact, $10,000-per-year bonuses seem to be the bottom rung of the incentive ladder.
Bonuses for Teachers Who Excel
In addition to paying more for teachers who work in under-performing schools, teachers who excel at their job should be better compensated, too. While almost everyone who goes into the field of education does so for the love of teaching and the desire to make a difference in young people's lives, being rewarded financially for meeting and exceeding district and classroom goals is one way to let hard-working and talented teachers know they are valued.
Bonuses for Hard-to-Fill Subjects
As if it wasn't enough to try to get good teachers into difficult schools, some schools are realizing they need to further incentivize getting anybody to fill certain subjects. Science, math and social studies are all subjects that need more teachers across the board — but in low-performing schools, finding good teachers in those subjects can be rare. By adding bonuses to open jobs in hard-to-fill subjects, schools can attract more applicants with better qualifications.

Pay incentives cannot be minimal if they are going to truly motivate talented teachers to take on the challenges of difficult schools. No one wants to deal with the stress of working a difficult 10-hour day for a few extra thousand dollars a year unless they have to; good teachers don't have to because they can find other schools. Unless schools radically incentivize getting and retaining good teachers by actually making the financial gain substantial enough to offset some of the less attractive parts of the job, good teachers will keep leaving under-performing schools.
More Support
In addition to pay incentives, another way schools and districts can attract and keep talented teachers is by offering them more support. One of the primary headaches for teachers in under-performing schools is so much of their time is taken up with behavioral and discipline problems. It's hard to get any teaching done. When a school district exercises a firm hand in discipline matters and offers in-classroom support with aids or volunteers, teachers feel valued and respected by their administration. This support also frees them up to do the work they were hired to do: teach.
While there are many under-performing and difficult schools across the United States, the good news is good teachers can help bring real and lasting change, but getting those good teachers to stay in those bad situations is complicated. Desire seems to be growing among administrators, officials and politicians to address the problem, but unless some significant money is put on the table, the struggles will likely remain.