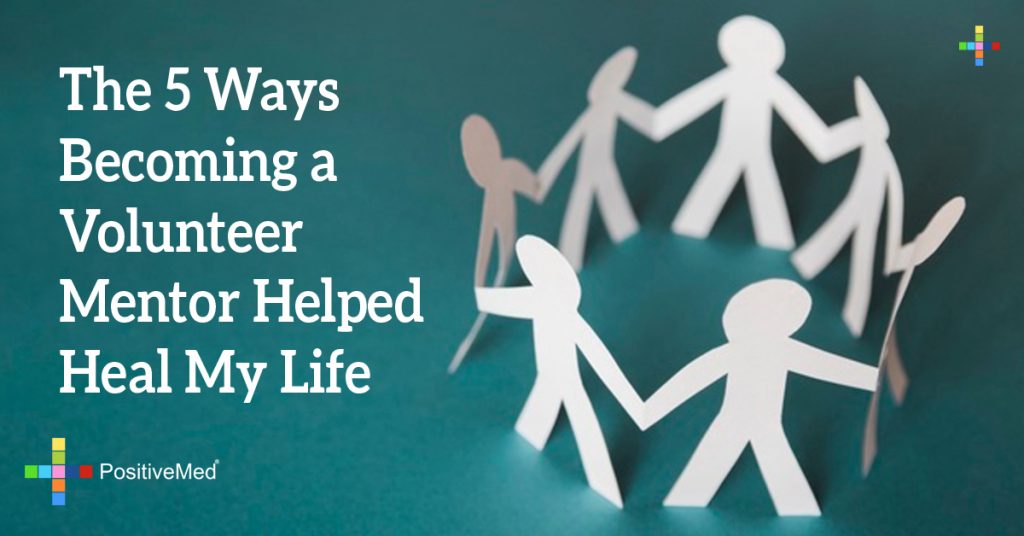 To this day, I'm not sure what prompted me to sign-up as a volunteer mentor for elementary school kids 2 ½ years ago. Maybe I felt like my life wasn't fulfilled enough. Or perhaps I thought the volunteer service would look respectable on my university resume. Whatever the reason was, the decision turned my life upside down (in a surprisingly good way).
I experienced some of the most amazing joys while spending time with the kiddos. By mentoring, my life was blessed in the following ways:
1. The number one reason that most people volunteer their time is that they want to feel that sense of satisfaction that you have helped or improved someone's life just by being there
. The truth is, you don't get this feeling often at all. There are many times I have felt like I was backsliding with my mentee and failing to make progress. After a year, her true colors started to show more and more. She lashed out at me and told me that she hated me. I was wrecked by this. However, after consulting with one of the program managers, I recognized that she didn't really hate me. She was testing me. She was starting to trust me and wanted to see if I was going to run away if she pushed the barriers a bit.
This is good progress in building a solid relationship with your mentee. The satisfaction is there, but sometimes it needs to be unburied like a secret treasure.
2. I was forced to step out of my comfort zone
. I never really had much interaction with children (outside of being a kid myself). I didn't babysit and or have many friends with children. Kids were somewhat foreign and strange to me. I was consumed with worry that I would mess up and say the wrong thing around them or that they wouldn't like me and find me to be boring. But of course, none of that happened. Instead, I grew more confident in my ability to interact with kids. Letting loose and having a little more fun was also something that happened more frequently.
3. The focus is completely on my mentee
. Having a bit of an obsessive personality, I tend to fixate on things during my day. It can stress me out if things are not going perfectly as planned. By helping someone else in need, it takes the focus off of me and what I might be consumed by in my own life. For the hour or two a week that I spend with the child I mentor, I focus on them and what they are going through or what activities they want to do. It's no longer all about me. Many parents can relate to this. If you want to be a good mentor, you have to be present with your mentee.
4. I discovered what it felt like to belong.
Growing up in a dysfunctional household, I didn't know what love really was for a long time. I didn't want to pass on that generational curse to my own children, so I just opted to be childless. But after spending countless hours with my mentee, I experienced profound emotional healing and love from her. She showed me what it was like to belong, to be accepted, and to be trusted.
She helped me see that I would actually make a really good mother someday. We developed such a great bond, that I invited her and her older sister to be flower girls in my wedding (which they still talk about all of the time).
5. I made great social connections. Over time, I became familiar with all of the children in our mentoring group pretty well. I also got to know a few of their families and became friends with some of them. It was great getting to know them and seeing the changes happen in their lives. Many friendships were also made with other mentors and program managers.
These people give their energy, passion, and time to helping others. In my opinion, they are the best kind of people to surround yourself with.
A scrapbook would not contain the countless adventures and memories of fun times with these people both during mentoring parties and outside of the mentoring group. As you can see, to mentor an individual, you don't necessarily have to have it all figured out. You just need to be there consistently and listen to what your mentee is trying to tell you. The most important part is being non-judgmental towards your mentee and what they are going through.
If you are interested in finding a volunteer or mentoring program that best suits you, check out Volunteer Match. Do you have a volunteering experience that blessed your life that you'd like to share? If so, please leave a comment!
Author Bio: Naomi Teeter is health coach for Inspire Transformation and runs her business and blog through www.TheInspiredTransformation.com. Her passion is to share her transformation story with as many people as possible and help women that her story resonates with. You can find her through her business website, Facebook , Twitter