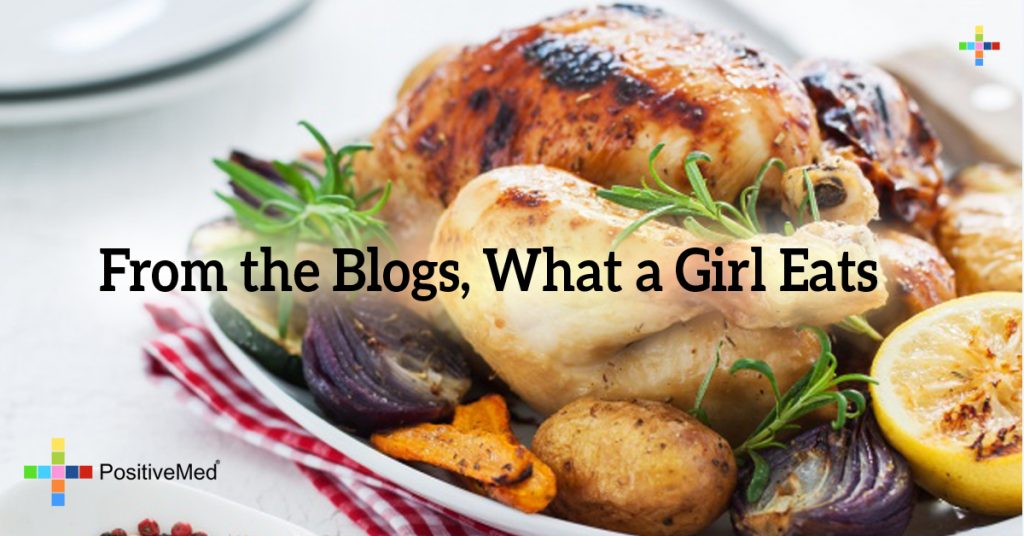 Author's Note: This is a new feature interviewing bloggers we admire, if you think you or someone you know should be featured please let us know and we will check it out! This is the most fun job, I feel like I am making new friends and finding new healthy recipes!
https://www.facebook.com/whatagirleats
Happy Anniversary Cynthia! Thank you!
How did you get started with your blog?
After I graduated from college with an English degree I traveled around Europe by myself for a few months, when I returned, I really didn't know what to do with an English degree, so my mom, who knew how much I loved to cook, suggested I go to the California Culinary Academy. I enrolled in their 16-month Master Chef's Program just before I turned 23. After I graduated I immediately left for England where I worked in a pub, wine bar, French restaurant and for a catering company. After I returned to the states, I married my husband 25 years ago (today!) and for our honeymoon, we booked an Around the World trip, focusing on Asia, South East Asia and India. We spent 3 1/2 months on our honeymoon. When we returned from our trip, I realized that the restaurant business had brutal hours, especially if you wanted to raise a family. So I went back to school to get my teaching credentials.
Just after I turned 50 (3 years ago) I started to realize that all my dreams would not come true if I just THOUGHT about them, so I decided to make some changes in my life. I started working out regularly, I completed my first 5k at 50, I started lifting weights and doing yoga and pilates. And I knew I had to follow my dream of writing a cookbook.
I started my blog a month before my 51st birthday. I started the blog as a means to a cookbook, but also because my friends would always say to me, when I would ask them how they could afford to eat out so often, "Easy for you to say, YOU went to cooking school!" I started out telling them about how to cook, then I realized it would be easier to just write it down! I think most women who don't like to cook just don't know how to, and think it's intimidating. When I tell them I can throw a meal together faster, healthier and cheaper, they are intrigued! I think I stay within a budget just because we only go out to eat about once a month and never eat fast food or take out. (My girls, 18 and 12, think it's really funny that we've NEVER had pizza delivered to our house!)
"What A Girl Eats, Healthy food with a global twist," came about because of my/our world travels, and that on any given day we could be eating food from Thailand, Cuba, Greece, or Italy. I also try and keep my dishes healthy and (mostly) gluten free as well.
Do you have any advice for someone new to cooking?
Advice to new cooks; It's only food! Start with what you like and don't be afraid to take risks and try something new. I still make mistakes and my husband will say, "I don't think you need to try THAT again!"
How easy is it to eat well on a budget? Any tips?
Tips for budgets…I try to use meat as a condiment, I can make a pound of meat stretch for 2 meals for 4 by using it in a stir fry, or with lots of veggies, like a salad or soup. I don't need a health swap when we eat like that. I use real butter, real sour cream and bacon and sugar, just not every day!
Pumpkin Spice Cheesecake With Bourbon-Maple Whipped Cream
Soup Recipe: