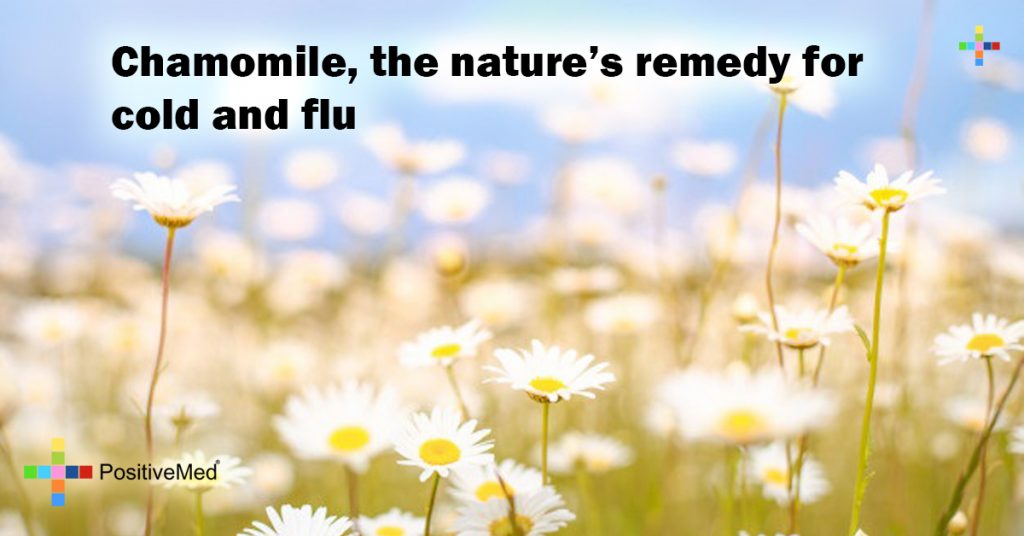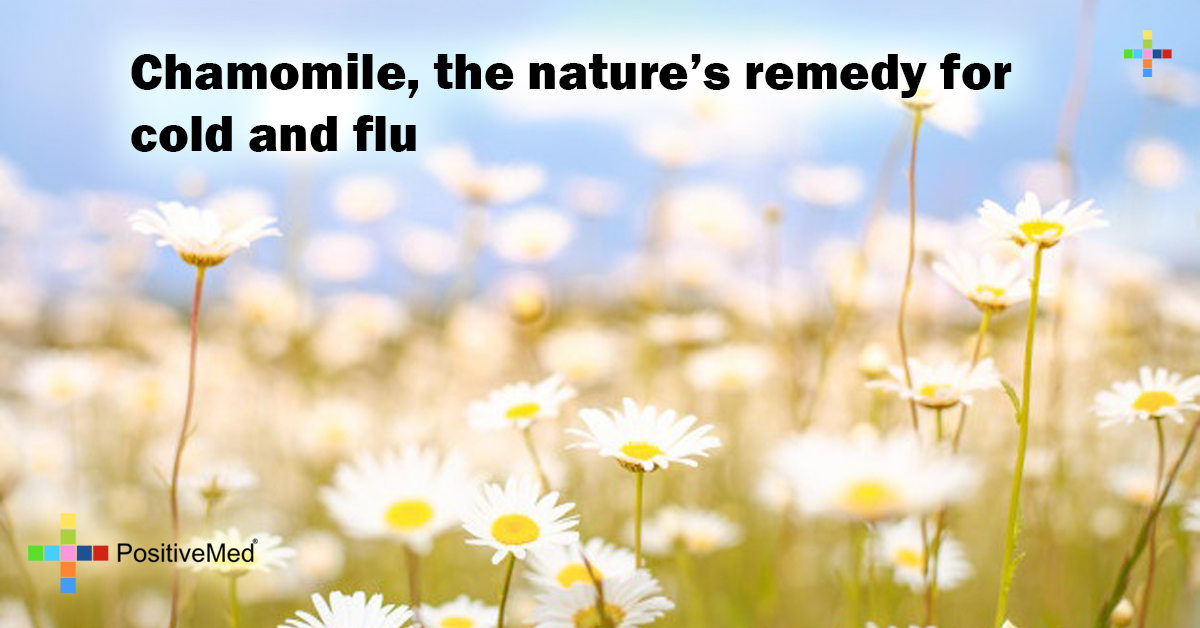 [By Nima Shei and Stephanie Dawson]

As the season of cold and flu is here, it's a good time to look into natural remedies that work. One of mother nature's best remedies for cold and flu is a plant that makes you think of tea. Chamomile has diverse health benefits that are emphasized in peer-review journals. These health benefits vary from its sedative and analgesic (anti-pain) effects to its amazing antimicrobial benefits. For example a German study has shown that small doses of chamomile destroys two important strains of bacteria: staphylococcus and streptococcus. Another study has shown that inhalation of steam from chamomile flower heads in boiling water is effective against gram positive bacteria, such as Staphylococcus aureus and Bacillus subtilis. These antibacterial effects are mainly because of Chamazulene, an active ingredient in chamomile that is an effective antioxidant and anti-inflammatory agent.
With cold and flu we have inflammation in different areas of our respiratory tract. So, what is the best medicine? The answer is something natural, inexpensive, easy to find and without side effects. Something that soothes irritated air passages and fights the bacteria and virus that caused the problem. Now can you guess the answer?
Of course! It's chamomile! It has sedative, anti-inflammatory, and anti-microbial agents to help you get rid of your runny nose and sore throat ASAP! This will also help your body to get it's much needed rest.
The most effective way to inhale the good stuff in chamomile is to boil about a quart of water in a pot, (microwave is not recommended) pour into a heat safe bowl, add a handful of chamomile flowers, dried or fresh,let it sit for 10 minutes, then put a towel over your head covering your head and the bowl, deeply inhale the steam for 5 to 10 minutes.
Not finished yet! I have more good news for you! Remember the sedative effect of chamomile? Chamomile is also a mood-booster that shifts your mood rapidly! Now that's the right medicine! Breathe happy!
Sources:
Singh O, Khanam Z, Misra N, Srivastava MK. Chamomile (Matricaria chamomilla
L.): An overview. Pharmacogn Rev. 2011 Jan;5(9):82-95
Wanner J, Schmidt E, Bail S, Jirovetz L, Buchbauer G, Gochev V, Girova T,
Atanasova T, Stoyanova A. Chemical composition, olfactory evaluation and
antimicrobial activity of selected essential oils and absolutes from Morocco. Nat
Prod Commun. 2010 Sep;5(9):1349-54
Aggag ME, Yousef RT. Study of antimicrobial activity of chamomile oil. Planta
Med. 1972 Sep;22(2):140-4
Roberts A and Williams, JMG. The effect of olfactory stimulation on fluency, vividness of imagery and associated mood: a preliminary study. Br J Med Physiol. 1992;65:197-199
Miller T, Wittstock U, et al. Effects of some component of the essential oil of chamomile, Chamomilla recutita, on histamine release from rat mast cells. Planta Med. 1996;62:60-61