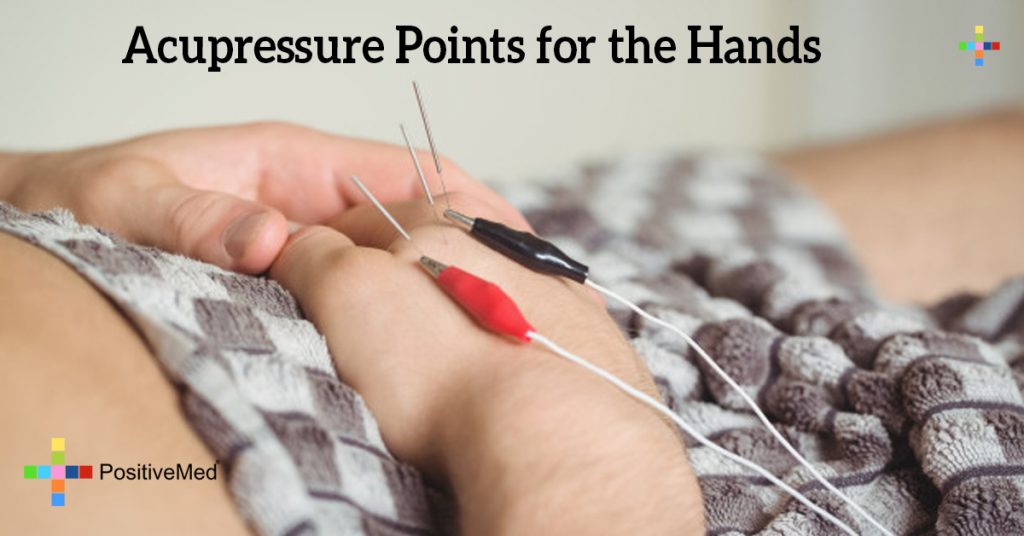 [Last Updated on March 1st 2014]

Western "Acupressure" is coming from the Japanese techniques of Jin Shin Do. In china a similar form of acupressure is developed from a combination of martial art techniques. It involves applying pressure to acu-pressure points through pointing, poking, pinching, knocking, patting and pounding by hand.
In China pointing therapy is often used in healing of joints, muscles and back, but in Western world, it's often used for relaxation and relief of stress. Thousands of research papers have confirmed the extensive benefits of these techniques.
Hands are one of the most important organs in pointing therapy. There are many important acu-pressure points in the hand; And these points are extensively connected to different organs of the body. As you can see in this figure, these points are easy to find by yourself and you can perform these trigger-point therapy on your hands.
Hand massage is a useful technique to get the tension out of your hand and consequently remove the stress from your body.
Here's a useful video that demonstrates how to do a hand massage on yourself. This is ideal for anyone who often uses the computer or writes a lot. People who often work with their hand or lift heavy weights should also do this massage: