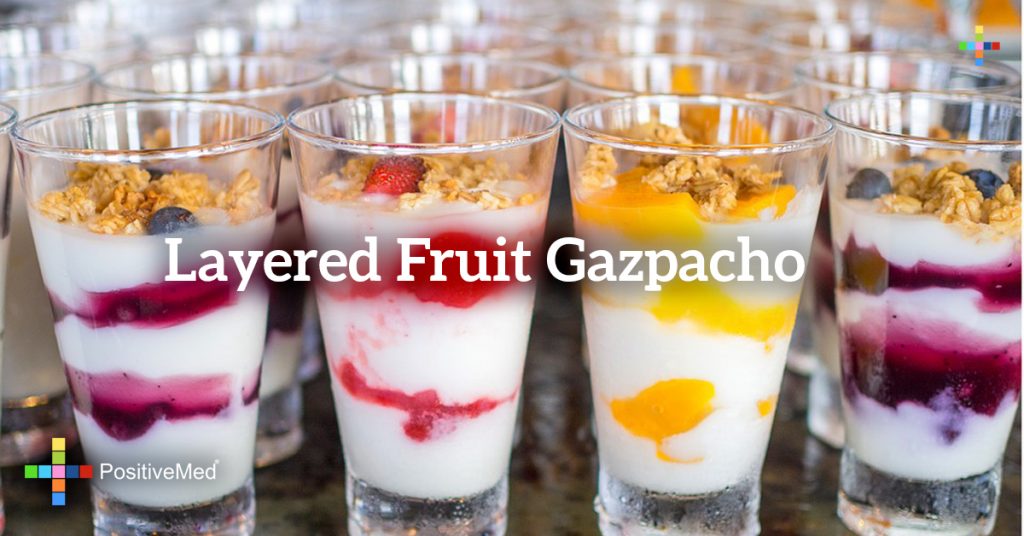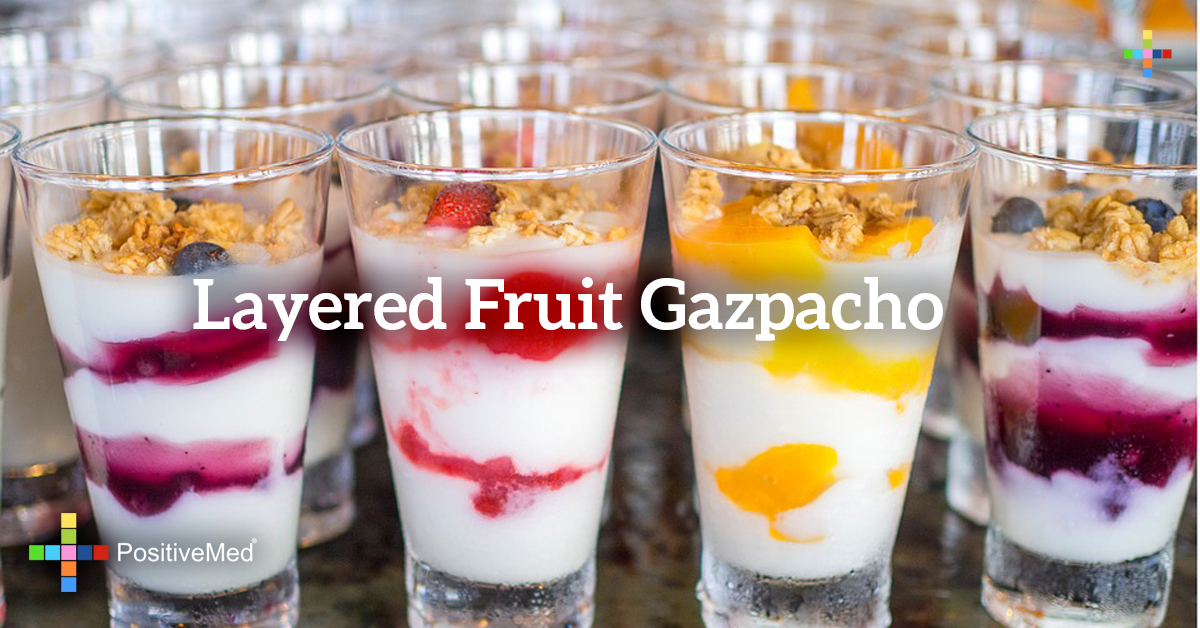 As summer is approaching, this layered gazpacho is a refreshing candidate for a delicious dessert in hot weather.
The recipe is adopted from backtoherroots blog
Ingredients:
10 ounces frozen raspberries, thawed
2 tablespoons honey
12 ounces unsweetened lemon-lime sparkling water
5 kiwis, peeled
1 teaspoon lime juice
1 cup roughly chopped cantaloupe
4 kiwi slices, for garnish
INSTRUCTION:
Combine raspberries (if frozen taw them before) and honey in a food processor or blender until it becomes a puree. Pass the puree through a fine mesh to filter the seeds. Add lime sparkling water and let it rest on the side.
In the blender, combine peeled kiwifruit and lime/lemon juice until pureed. Put it on the side. Then clean the blender, add cantaloupe and blend it.
To make the layers, in each glass put equal amount from each puree; and you have a tasty dessert for your summer days.
BON APPETIT!
Diana, one of our friends and Facebook fans has made this gazpacho and sent the picture for us: