If you aren't directly involved in the food-delivery industry (on the other hand, who isn't, at least passively?), you don't really think about how many cutting-edge technologies are being used for its upgraded functioning. It's been years since we had to make exhausting calls at the pizza place, listing our favorite ingredients to the person on the other side of the phone. In the blink of an eye, things became so much easier and more comfortable. Not surprisingly, it's quite a task to gain a front-liner advantage in this industry nowadays.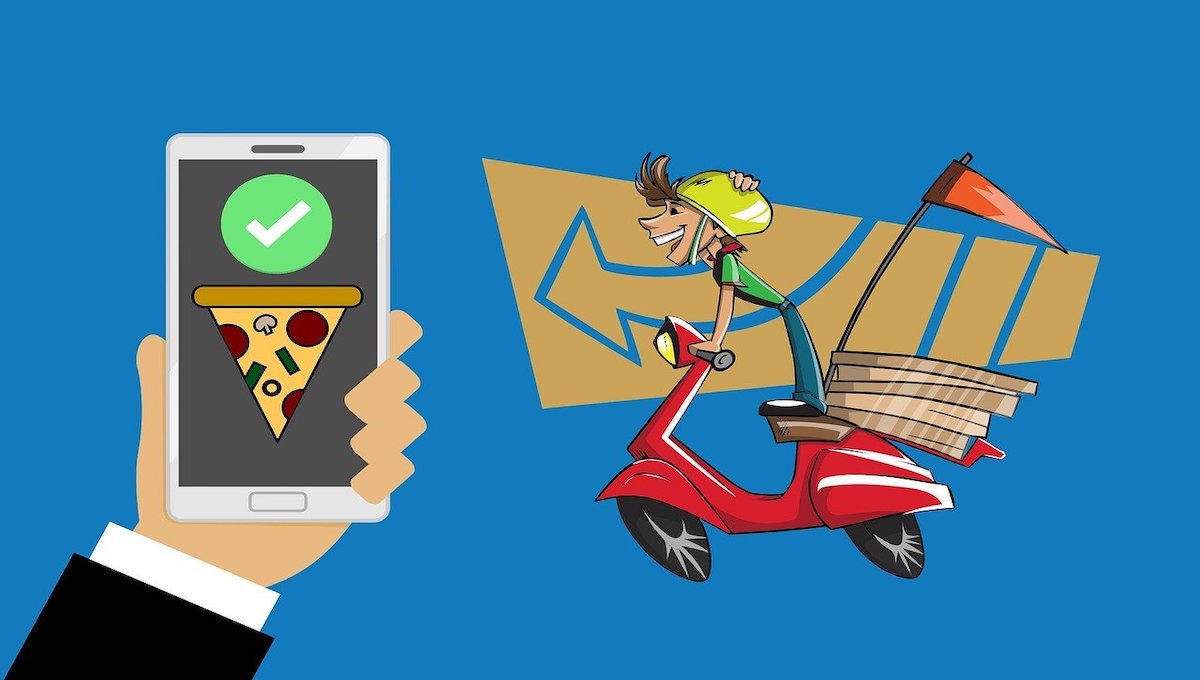 Get in touch with experts
Leading fast-food chains and food delivery companies are working on creating apps optimized by artificial intelligence and advanced machine learning algorithms to display the most relevant messages and offers to their users. If you are a professional operating in the business somehow related to food-delivery, you should talk to your analytics experts about the newest possibilities that AI and ML bring to the table. Specialists will provide you comprehensive insights on how artificial intelligence and machine learning for the food and beverage delivery industry are transforming the whole industry at its very core. Quantzig, global data analytics and advisory firm that delivers actionable analytics solutions, to resolve complex business problems, presents some comprehensive insights. The company has offices in the US, UK, Canada, China, and India, assisting clients across the globe with end-to-end data modeling capabilities to leverage analytics for prudent decision making.
The use of updated knowledge on AI and ML
Whether you are in it for a long haul or you're not initially interested in this enigmatic topic, you should know a bit more. Get acknowledged with how you can use cases of machine learning for the food delivery industry, gain insights into factors driving innovation, and enhance performance by leveraging machine learning. Here are some reasons why machine learning for the food delivery industry is important. Such technologies deliver fact-based results to online food delivery companies that possess the data and the required analytics expertise. According to experts, "Food delivery industry players are now revolutionizing the food industry by leveraging artificial intelligence and machine learning to enhance their market reach and customer satisfaction rates". After several years of being confined to technology labs and the pages of sci-fi books, today AI and big data have become the dominant focal point for businesses across industries.
Enhancing market reach and customer satisfaction rates
The food delivery industry is immensely popular among millennials. It's not hard to guess why. It's convenient, and its usage is easy and comfortable. Along with that, there comes the increasing competition among food delivery industry players to improve customer retention rates and improve product quality. Exploring new ways of development in this direction became a must for companies. Big data, artificial intelligence, and machine learning came into the picture. What's more, in the future, people don't just want more technology in products and services. They want more human technology.
Reasons why machine learning for food delivery industry is so important
AI and ML play an integral role in predicting food trends, helping online food delivery companies to identify and capitalize on the new flavors that are most preferred by their customers. They improve operational efficiency. ML for the food-delivery industry helps to understand customer behavior better and provide customized services. AI and ML analyze factors like the impact of temperature on food or the impact of market trends on consumption. The newest technologies enhance customer relationships. The proliferation of AI and machine learning in the food industry have contributed significantly to the growing popularity of chatbots. It is growing immensely popular due to its ability to drive better customer experiences. The new technology can drive online experiences and enhance market share by targeting tech-savvy users.
Another reason for choosing brand-new technology for your service? Time matters.
AI and LM provide more than accurate delivery time estimates. Machine learning for the food delivery industry helps to collect real-time data about traffic and route plans. Hence, it provides companies with an accurate estimation of the delivery time. What comes with it? The food delivery industry companies can take preventive measures for food wastage. Combined, AI and ML can predict the impact of factors, like being late with a delivery, on food items.
Why opt for AI and ML?
As cognitive technologies transform the way people use online services to order food, it becomes imperative for online food delivery companies to comprehend customer needs, identify the dents, and bridge gaps, by offering what has been missing in this business. The combination of big data, AI, and machine learning is driving real innovation, so don't think twice before leveraging them.