No parent expects to ever have to bury their child, but one mother has made the decision to do just that. A mom bravely donates organs of her one-year-old daughter after the infant was declared brain dead.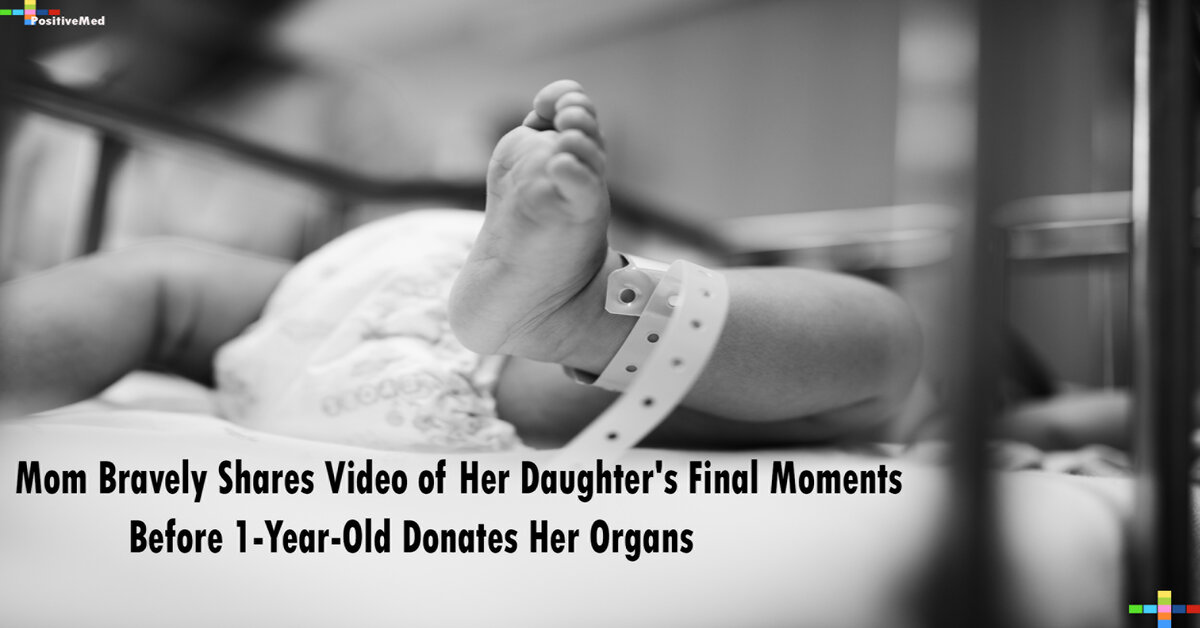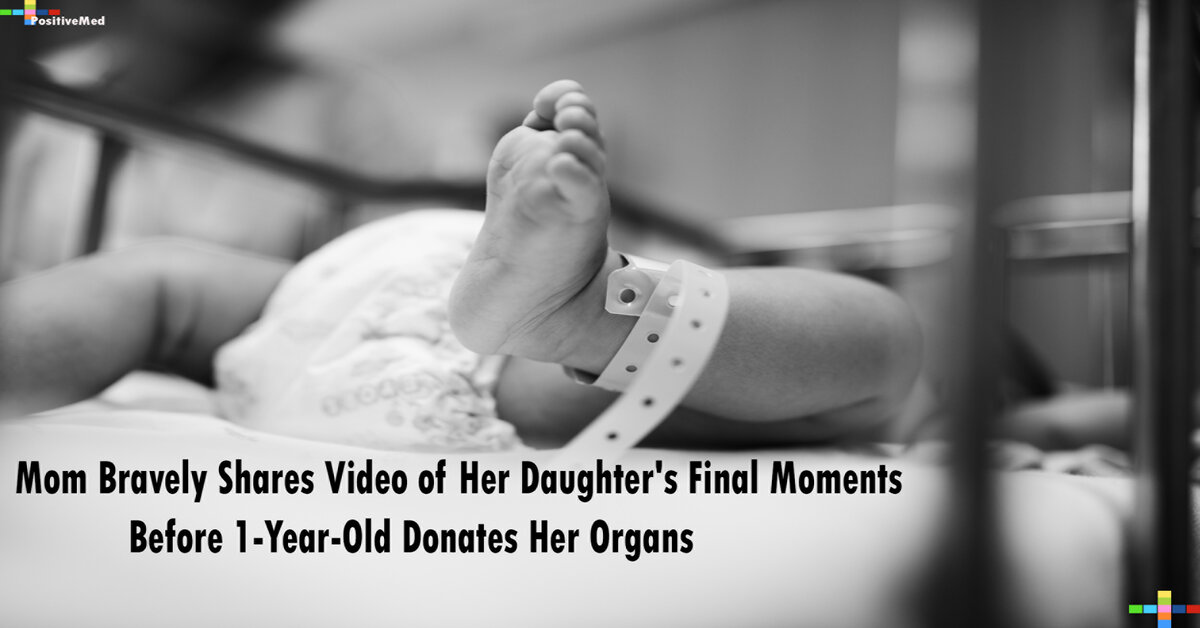 Mom Bravely Donates Organs from Daughter
The moment Megan and Paul Sobolik from Iowa decided to donate their daughter's organs is one that is unimaginable to most of us. After her daughter, Coralynn "Sora" Sobolik, contracted a virus that left her brain dead, Megan knew what had to be done. After deciding that Cora's organs would be donated to save the lives of others in need, Coralynn spent her last few moments of life being honored by her parents and the entire hospital staff at Rochester's Mayo Clinic.
In the video of Coralynn's final moments posted to YouTube, viewers can see doctors and nurses lining the halls of the hospital singing "Amazing Grace". Cora spends her last breaths being pushed to the surgical unit with her parents courageously accompanying her.
One day prior to this incredible moment, doctors declared the one-year-old brain dead. After Coralynn battled influenza for five days, her mom bravely made the decision to donate her organs. When asked about the heartbreaking moment, later on, Megan shared that the staff at the hospital were incredibly supportive and offered more love than anyone could ask for. 
Coralynn's Story
Coralynn's story began when Paul and Megan realized something was wrong as Coralynn showed signs of labored breathing, taking her to Cresco Medical Hospital immediately. After recognizing the little girl's condition, doctors chose to transfer her to the Mayo Clinic Hospital, but first, they had to intubate and date her.
During this procedure, Cora's heart stopped beating. The medical staff did all they could to save her and performed CPR for 25 minutes until her heart began again. Then, Cora was taken to Mayo Clinic Hospital. After arriving, doctors noted that Cora's echocardiogram revealed her heart was performing well. However, her condition suddenly escalated when doctors gave Cora a CAT scan and realized she had brain damage.
While Cora's parents and the staff at Mayo were hopeful the little girl would wake up, they were certain that her life would be forever changed if she did. However, things went from bad to worse when her brain began swelling. 
Saving a Life
It was at this heartbreaking moment that the staff shared that Cora was brain dead. Her parents immediately fell to their knees and cried. After understanding that their daughter wasn't coming back, her parents wanted to be sure Cora's legacy could live on through a lifesaving gift to others in need.
Cora's parents decided her organs needed to go towards saving others' lives. During Cora's final day, Megan decided to share the emotional video with loved ones and the rest of the world. The Mayo Clinic chaplain recorded the unbelievably heartbreaking video that has since gone viral. 
While this video is hard for Megan and Paul to watch, they do see it as a way to commemorate their little girl. Watching the video reminds them of her incredible spirit and of the beautiful support of the hospital staff.
Even after this incredibly difficult moment, Cora continues to touch the lives of millions through her story. Cora's organs have gone on to a one-year-old girl in need of a liver, a one-year-old boy in need of a heart, and to a 41-year-old that needed a new kidney. While Megan and Paul continue to grieve, they know that Cora's story will live on forever.