Believe it or not, experiencing two periods in a month isn't uncommon. However, if it keeps happening, it may be a sign of a bigger issue.
Some things to consider are the length of your cycle and your lifestyle, as well. While most reasons are usually harmless, here are some reasons why this happens and what you can do about it.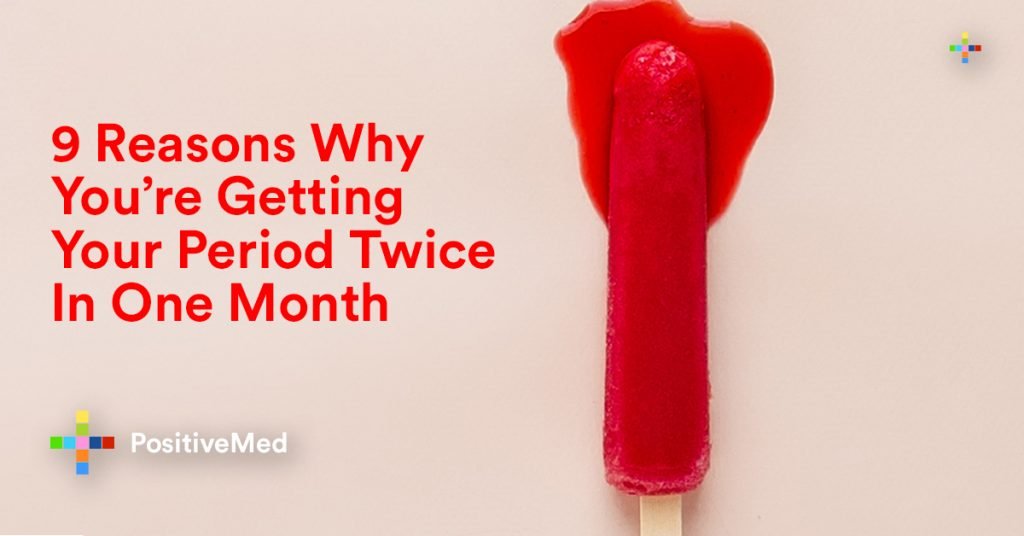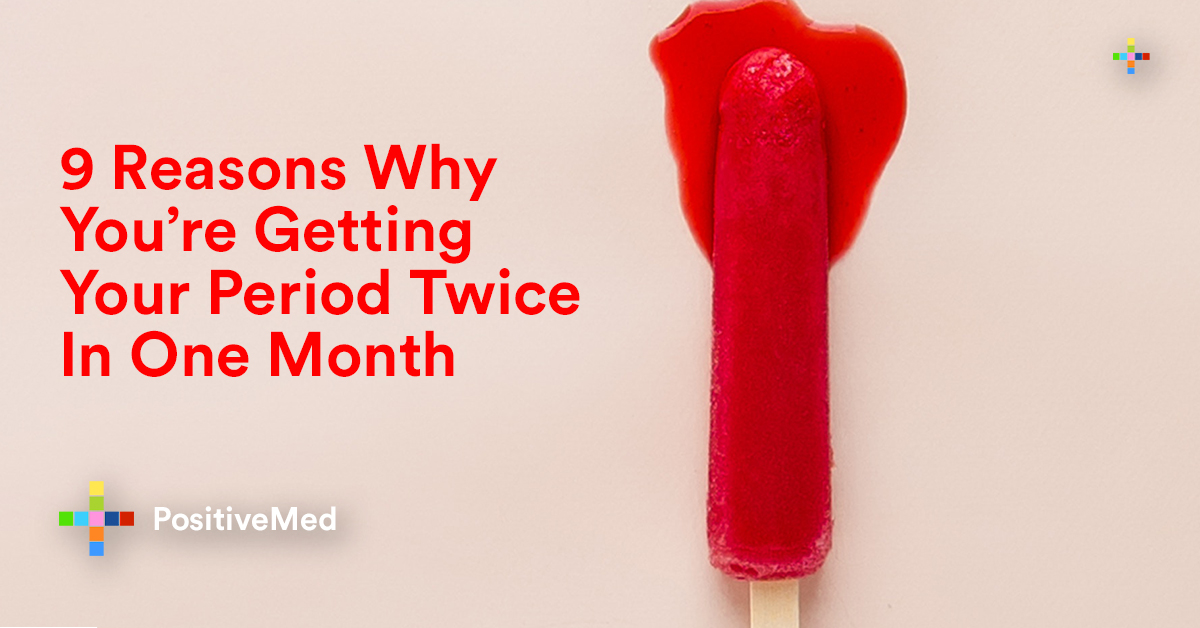 1. Your Birth Control
If your period has come on twice this month, make sure you've taken your birth control correctly. Forgetting to take your birth control pills can cause an irregular cycle due to a change in hormones.
Luckily, this problem is an easy fix. Just continue taking your birth control pills as prescribed and use a backup method of birth control until your next period.
2. You're Pregnant
One sign of pregnancy can be an irregular period. Usually, your period stops until you give birth, but for some women, you may notice spotting. This occurs in the first trimester due to many reasons, such as polyps or even exercise.
If you've noticed these symptoms, it is recommended that you see a doctor to rule out any abnormalities, such as an ectopic pregnancy. This occurs when the egg implants outside of the uterus. This results to irregular bleeding but could turn into a life threatening emergency over time if left untreated.
3. Fibroids
A common reason you could be having two period a month are fibroids, which are benign (harmless) tumors that can grow on your uterus. Symptoms of fibroids include painful periods, back pain, or bloating.
An OB-GYN uses an ultrasound to diagnose this condition. They can be removed through through several methods and this should stop the bleeding.
4. Infection
If you've notice that your irregular bleeding with some inflammation, you may have an infection. You may be suffering from bacterial vaginosis or trichomoniasis. Some symptoms of bacterial vaginosis would include discharge or even odor. If you have these symptoms, contact a doctor immediately for treatment.
5. Thyroid
If your hormone levels are off, the result could be an extra period. The area of the brain that produces hormones for your thyroid also produces hormones for menstruation. So if your thyroid gland is under-active or overactive, it could affect your period as well.
6. Stress
If you've been under a lot of stress lately, a side effect could be an irregular period. Stress affects your hormone production and ovulation.
If you think your stress is causing you to bleed irregularly, there are some measures you can take to get your body back to normal. Try doing relaxing activities, such as meditation, yoga, or even therapy.
7. Endometriosis
Endometriosis is a painful condition that occurs when uterine tissue grows in other areas of the body, such as outside of the uterus. The result is painful cramping, abdominal pain, and irregular bleeding.
If you suspect you have this condition, talk to your OB-GYN about laparoscopy surgery to get a diagnosis and treatment options.
8. Perimenopause
The years before you reach menopause can cause your hormone levels to change. This stage, called perimenopause, can last about a decade and could lead to irregular cycles.
During perimenopuase, women notice shorter periods, resulting in multiple periods within a month. Other effects include lighter or heavier bleeding and skipping periods altogether. Once you notice that your periods have decreased and you haven't had one in a full year, you've reached menopause.
9. Cancer
Having tumors on your cervix or uterus can cause irregular bleeding. If you notice that you keep having two periods in a month, go see a doctor for screening. They can diagnose diseases, such as ovarian cancer, with ultrasounds or a biopsy. If you've ruled out everything else, it's important to get checked for early detection and treatment.
Edited by: Jessa (Jan. 30, 2019)