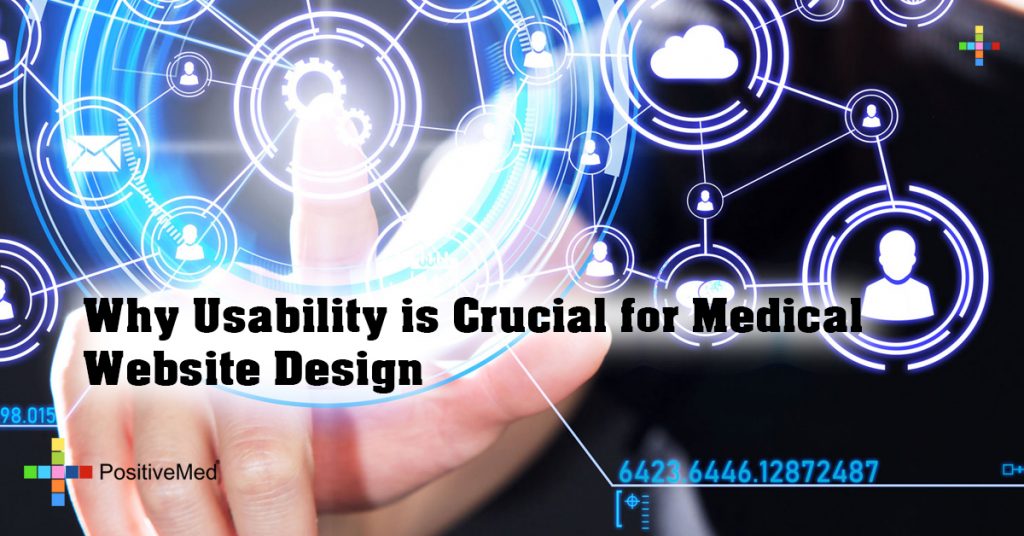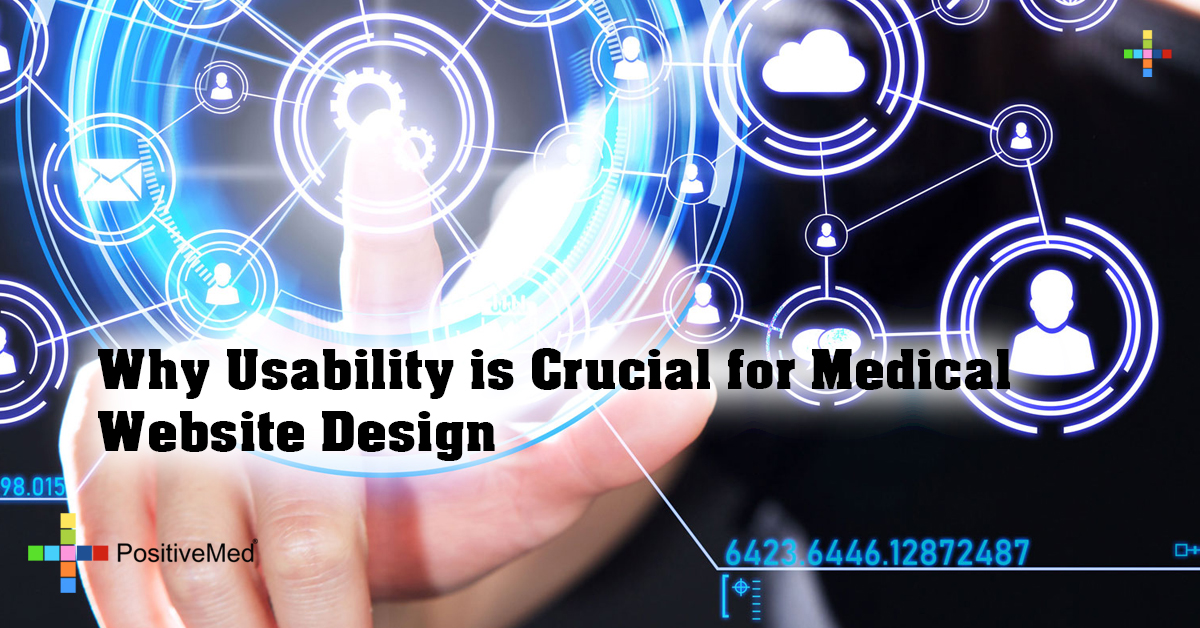 Why Usability is Crucial for Medical Website Design
As a physician, having a medical website is critical for success in today's competitive environment. With patients being more discerning than ever, it is vitally important that you not only have a website presence, but that the website is user friendly, easy to navigate and provides features that enable patients and prospective patients to easily interact with your practice. When it comes to creating your medical website design, usability is a top priority, and your medical website design should incorporate all the essential elements for enhanced usability.
Importance of Usability
Website usability is all about providing good customer service. When a patient walks into your medical facility, you want them to have a good experience, while providing all they need for a successful visit to your office. Similarly, you want a patient navigating your website to enjoy the experience and have ease-of-use. It is important to consider that your website is a direct reflection of your brand and practice, and so the user experience of the website should be as good as the one in your office. Your patients should be able to easily and quickly find what they are looking for. Website usability can have a significant impact on your medical practice and your ability to attract new patients and continue to serve them well.
Navigation
Your medical website design should definitely incorporate an easy to understand navigation. Ensuring that all essential aspects of the website are visible right away will go a long ways in providing a better user experience. For example, users should be able to find your phone number, links for appointment requests and patient forms all above the fold of the website. The home page should clearly describe what you treat using both good, concise content and imagery and location information should be easily accessible. Once your medical website is designed, you need to follow it up with comprehensive usability testing. If you aren't able to do this, be sure your analytics clearly impart information on what users are doing when they land on the site. You can then make any necessary changes based on what users are doing.
Faster Load Times
One of the main benchmarks of good usability for a medical website design is the time it takes to load pages. Pages should load quickly and easily. Make sure when having your site designed, that best practices are used for optimizing images and code to ensure the fastest load times possible. Make sure your website is tested on various browsers for speed before it is made live to the public. Additionally, your site should also load fast and easily on mobile phones.
Making your Medical Website Interactive
Patients love convenience, so your medical website design should include easy access to the practice. You can accomplish this by adding secure appointment request forms, prescription refill forms, patient intake and health history forms (both interactive and downloadable) right on your website. Also consider providing an online bill pay service from your website so patients can make co-pays and patient responsibility payments without ever having to call or come in, or worse yet, mail a check. By providing these conveniences, you are offering patients a virtual office to interact with day and night and in turn, creating the most user friendly website possible.
Medical Website Security
In today's world of data breaches it is critical that your medical website use encryption to ensure security for your users. Website security, put simply, means that the website utilizes SSL, which stands for Secure Socket Layer, a standard security protocol that establishes an encrypted connection between a web server and a browser. In this case, the URL will be prefixed with "HTTPS" rather than the standard and unsecure "HTTP". Until recently, most website owners have not had to worry about special measures to secure their web pages unless they were conducting transactions like e-commerce or collecting personal information. But Google recently began recommending securing all websites with HTTPS and will flag the site as insecure if this is not in place. Furthermore, search rankings will suffer without SSL security. Most importantly, users are now coming to expect websites they visit to be secure. Being a medical practice makes it even more important, as HIPAA laws also dictate the need for security.
Medical Website Accessibility
In order to ensure good usability for users with disabilities, it is important your website be ADA compliant. ADA is short for the Americans with Disabilities Act, which became law in 1990. It prohibits discrimination against individuals with disabilities in all areas of public life. In January some new federal regulations took effect. All federal institutions' websites must now meet ADA compliance on all items in WCAG 2.0. Legal precedent is changing, and ADA compliance related lawsuits are becoming more successful, and the courts are seeing more of them as a result. Title III of the Americans with Disabilities Act pertains to private sector businesses. Lately, those protections are more frequently expanding into digital territory as web and mobile applications become more necessary in our day-to-day lives. This means that your website should become ADA compliant so that users with disabilities are able to access and use them as any regular user would.
Learn more about designing comprehensive medical websites that provide enhanced usability features from the iHealthSpot, the healthcare industry leader in website design.