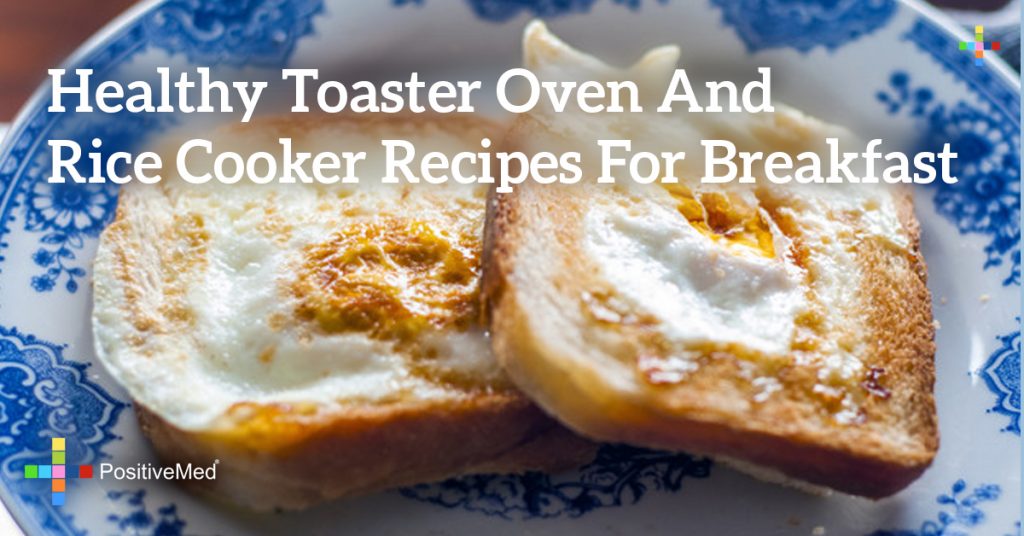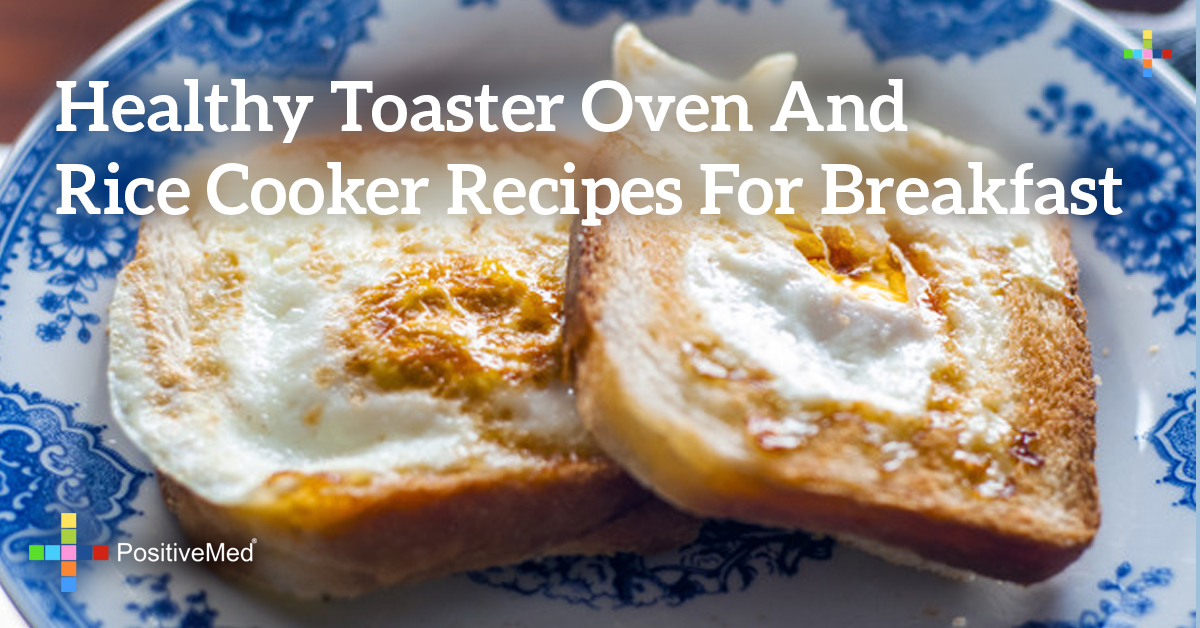 Some people do not realize just how important breakfast is significant to their health. It is the most important meal of the day compared to lunch and supper. According to findings from a study that was conducted recently, people who skip breakfast are likely to consume 100 calories more compared to those who eat breakfast. This means that you will be putting your health at risk if you do not eat good breakfast. Also, a healthy breakfast can help you keep your blood sugars even, something that will help you stay in a better mood and be more alert during the day.
Appliances for Cooking Quick and Healthy Breakfast
With the busy lives that we live nowadays, finding enough time to fix healthy breakfast in the morning can be very difficult. It is for this reason that you need to invest in a rice cooker, toaster oven and other appliances that will help you cook breakfast meals faster. A toaster oven especially will be very important for preparing breakfast. When looking to buy one to include in your kitchen, you should consider getting toaster oven ratings and recommendations to help you choose the right one for your needs.
A. Breakfasts to Make In a Toaster Oven
If you have a toaster oven, the following are some of the quick breakfasts that you can use it to prepare.
1. Maple Glazed Sausages & Figs
This is a really nice breakfast time meal that is full of savory and sweet flavors. It includes onions, fresh figs, chicken, maple syrup, Swiss chard and sausage.
Ingredients:
• 2 tablespoons of balsamic vinegar
• 2 tablespoons of maple syrup
• 2 packages (12 ounces each) of fully cooked chicken & roasted garlic sausages
• 1/2 large sweet onion (chopped)
• 8 ripe fresh figs (cut in half lengthwise)
• 2 teaspoons of olive oil
• 1 1/2 pounds of Swiss chard (stems sliced & leaves chopped)
• Salt and pepper
How to Prepare:
1. First, you will need to preheat the toaster oven to 450 degrees Fahrenheit.
2. Put maple syrup and one tablespoon of balsamic vinegar in a bowl and then stir until blended.
3. After that, put the figs and sausages in a single layer on the tray of the toaster oven and then lightly brush them with half of the syrup mixture.
4. Allow them to roast for about 8 to 10 minutes or until they become golden. While roasting the sausages and figs, turn them over and brush halfway with the rest of the syrup mixture.
5. While the sausages and figs are roasting in the toaster oven, put the onion in a microwave-safe bowl and then cover it using a plastic wrap with vents. Microwave it at the highest setting for three minutes.
6. Next, add the chard to onion and then cover and microwave for about nine minutes or until the vegetables become tender. Add in oil, 1/4 tablespoon of pepper, 1/4 tablespoon of salt and the remaining 1 tablespoon of vinegar and then stir.
7. Serve the chard with sausages and figs.
2. Baked Eggs, Marinara and Parmesan
For those mornings when you are craving something savory, baked eggs together with marinara and parmesan can be a great way of starting your day.
Ingredients:
• 8 eggs
• 1 tablespoon of capers (drained and divided)
• 1 cup of marinara sauce (divided)
• 1/4 cup of Parmesan cheese (divided)
• 1/4 cup of whipping cream (divided)
• Chives for garnish
• Salt and pepper
How to Prepare:
1. Butter 4 ramekins and then set the toaster oven to 400 degrees Fahrenheit or 200 degrees Fahrenheit.
2. After that, pour 1/4 cup of marinara sauce in each ramekin and then top with capers. You can skip the capers if you do not like them or do not have them in your kitchen.
3. Take the eggs and crack them into the ramekins ñ in each ramekin, crack two eggs. Top the eggs with one tablespoon of cream and one tablespoon Parmesan cheese.
4. Sprinkle salt and pepper and the eggs and then allow them to bake in the toaster oven for about 15 minutes or until the egg whites are cooked and the yolk has the desired doneness.
5. Garnish the eggs with chives and then serve together with buttered toast.
3. Toaster Oven Baked French Toast
A French toast that is baked in a toaster oven can be a great way of starting your morning. It is the very easy to prepare.
Ingredients:
• Sliced bread
• 1/2 cup of milk
• 2 eggs for every two slices of bread
• 1 teaspoon of cinnamon for every two slices of bread
• 2 teaspoons of sugar for every two slices bread
How to Prepare:
First, you will need to set the toaster oven at 350 degrees Fahrenheit on convection mode.
After that, put the eggs, sugar, and milk in a large bowl and then whisk them together before putting them in a shallow dish for cooking.
Take the slices of bread and soak them for five minutes on every side and then put them on a baking pan that is lined with foil and sized for your toaster oven.
Allow them to cook for about 7 minutes on every side. For a perfect finish, you should choose toast mode of the toaster oven on level 4 and then toast every side of your toast.
Add berry sauce and butter and then serve together with maple syrup.
B. Breakfasts to Make In a Rice Cooker
Since a rice cooker cuts down on preparation and cleanup time, it can help you make quick and easy breakfasts on busy mornings. The following are some of the breakfasts that you can prepare with it.
4. Whole Grain Porridge
Ingredients:
1 cup of water
3 cups of faro
Dried fruits
Nuts
Milk
How to Prepare:
Add 3 cups of farro and 1 cup of water to the rice cooker and then set the timer for 45 minutes. An alternative will be to use the delayed timer setting to prepare the whole grain porridge the night before.
Once it is done, add in in milk and stir and then top it up with dried fruit and nuts.
5. Apple Cinnamon Steel Cut Oatmeal
You can use your rice cooker to prepare a perfect batch of oatmeal. The following is how it is done.
Ingredients:
1 cup of steel-cut oats
1 diced apple
2 1/2 cups of water
1 teaspoon of cinnamon
A pinch of salt
How to Prepare:
Add all of the ingredients to the rice cooker and then turn it on.
Cook for about 10 to 15 minutes using the timer setting
Add natural sweetener as desired once it is done.
If your rice cooker has a delayed timer function, you can toss the ingredients in the night before and then set it to be ready at breakfast time.
6. Applesauce
Besides being a good snacktime staple, Applesauce can also be a tasty addition to your breakfast. The following is how to prepare it.
Ingredients:
4 cups of peeled, pitted, and coarsely chopped apples
Add º cup unsweetened apple juice
Cinnamon
Nutmeg
Cloves
How to Prepare:
Add the apples and the unsweetened apple juice to the rice cooker and then turn on the machine.
Allow them to cook on the timer setting for 30 minutes.
After 30 minutes have elapsed, add a dash of cinnamon, cloves and nutmeg and then stir every 10 minutes. Serve with your favorite breakfast when it is ready.
As you can see, preparing breakfast does not have to be a difficult task. If you have toaster oven and rice cooker, you can prepare a lot of meals faster and easily. The ones mentioned above are just but a few of the many meals that you can prepare using these appliances. When you eat healthy breakfast, you will be able to stay your day off right and you will snack less during the day. You will feel energetic throughout the day if you start taking what you eat in the morning seriously. But this does not mean that you should take lunch and supper less seriously. For the good of your own health, you need to take every meal that you are supposed to eat in a day with a lot of seriousness.