The quest for clear and youthful skin is never-ending. And so are your skin care options. That means finding the right match for your skin can be daunting…especially since it seems like everything has different benefits and active ingredients.
Some of these ingredients are fleeting. They become trendy (here's looking at you caviar facials) and gradually fade away into obscurity. Others, however, become enduring essentials in our journey to aging beautifully.
There is one particular ingredient that has proven, time and time again, to be an 'in it for the long haul'. And to boot, dermatologists recommend it for its youth-enhancing, anti-acne benefits.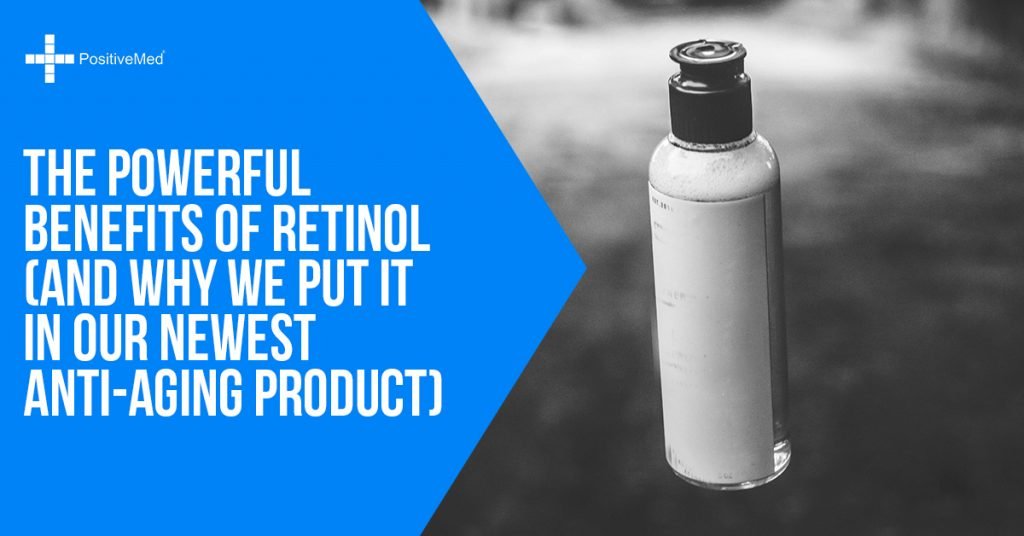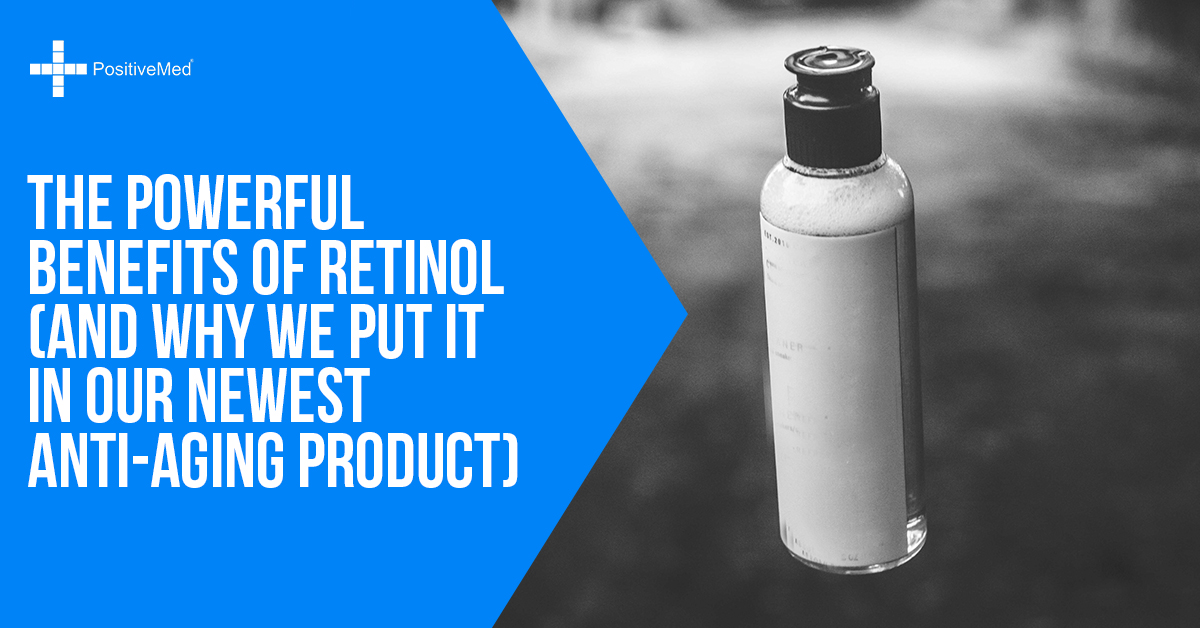 I'm talking about retinol: A workhorse of the anti-aging world since the 1970s.
What is Retinol?
Retinol (also known as vitamin A) is a fat-soluble alcohol that is essential in cell reproduction, vision, immune system function, growth, bone formation, reproduction, and wound healing.
Long before it was discovered, vitamin A rich foods, including fish and animal liver oils were touted by ancient Greek writers as a remedy to help prevent blindness.
Vitamin A can be derived from plants and animals. Retinol, a member of the retinoid family is derived from animals, while carotenoids are derived from plants.
There are three retinoids that we should remember as they relate to skin care: retinol, retinoic acid, and retinyl palmitate.
The Retinoid Family:
RELATED ARTICLE: 3 Essential Diet Changes That Reduce the Effects of Aging
Retinoic Acid
Retinoic acid is the most potent of the three retinoids. All other retinoids convert to retinoic acid before they are absorbed by the skin, so using retinoic acid itself cuts the middleman. This is why retinoic acid has a faster and more direct effect on the skin when applied.
In the field of dermatology, retinoic acid is one of the brightest stars when it comes to acne treatment. Because of its power and potency, it is available by prescription only. Along with clearing skin, it can cause severe dryness and skin irritation.
Retinyl Palmitate
The mildest of the three retinoids is retinyl palmitate. Because the skin only needs retinoid in the retinoic acid form, retinyl palmitate must be converted first. When retinyl palmitate is applied to the skin, it transforms to retinol first and then converts to retinoic acid.
Though retinyl palmitate still has all the anti-acne and anti-aging properties of retinoids, the conversion process makes it a lot weaker. The side effects are lessened, but it will take a lot more time to achieve potential skin benefits from using it. Retinyl palmitate can be bought over the counter.
Retinol

What do you have if you take a step back from retinoic acid, strength-wise, but go a step up in strength from retinyl palmitate? You have retinol, which converts to retinoic acid on an application.
Retinol may not be as powerful as retinoic acid, it is better for sensitive skin, according to a 2015 study published in The Authors Journal of Cosmetic Dermatology. This study of 120 women ages 45-65 compared retinol to one of the standard-bearers of retinoic acid products—tretinoin (retinoic acid). One-half of participants applied retinol to their skin nightly, while other half used tretinoin. The outcome of the treatment is telling: While the two did not differ in terms of effectiveness, the retinol users reported fewer irritations to their skin.
Retinol is possibly the best retinoid readily available. To boot, it is available as an over-the-counter treatment. There is, however, one drawback to retinol: its instability. Retinol can be rendered ineffective if exposed to oxygen and light. The good news? Experts found a solution to this issue.
Advances and innovations in nanotechnology have been dramatic throughout the years. This science's answer to the unstable property of retinol is something called nano-capsulation. Through nano-capsulation, therapeutic ingredients like retinol, which are fragile and unstable, can be delivered with much-improved efficiency.
Today, cosmetic companies with skincare products containing retinol are using this nano-capsulation technology to ensure that all the benefits can be delivered straight to the skin.
What are the skin benefits of nano-encapsulated retinol?
Retinol for Acne
Retinol as an acne treatment has been used for over three decades. Retinol can help to unclog pores. It may also minimize inflammation and fast-track skin exfoliation.
Retinol as a Collagen Booster
Studies have shown that retinol may greatly help to reduce the fine lines and wrinkles that appear with age. One 2007 study supports the idea that retinol can boost your skin's collagen production. In this study, 36 participants (aged 80 and up), applied retinol to their arms three times per week over 24 weeks. The results were fantastic – retinol helped boost collagen production to reduce visible fine lines and wrinkles.12 That's why we've included it in our newest revolutionary skincare product: Resurface + Restore Youth Revealing System. Nana-capsulated retinol is a powerful ingredient that works! Retinol is also considered as one of the top 10 anti-aging products for middle-aged women.
Who could benefit from using Retinol products?
Anyone who wants to have clear, youthful looking skin might find some benefit in using retinol products…especially those with mature skin or blemishes.
It's great for who need aggressive care in treating acne, scars, and blemishes because of its proven acne-fighting properties.
The anti-aging property of retinol has been proven and tested to show significance in lessening visible signs of aging.
Possible Drawbacks and Caution
Although retinol is an amazing product, there are some drawbacks in using it – especially if you have sensitive skin. Here are some of the most common side effects:
Redness
Slight flaking of skin
Dry skin
Uncomfortable tightness
Itching
Sensitivity to sunlight
Breakouts/Pimples
These side effects may lessen as your skin gets used to the product. To counteract the possible drying effects, use a good moisturizer to keep skin soft. In addition, you may want to gradually introduce your skin to a retinol product. For example, instead of every day, use it every other day.
And if you're unsure how your skin will react, it's always a good idea to do a patch test. Hot tip: make sure to use a high-quality sunscreen when using products with retinol.
References:
---
Disclosure Policy:

This blog is a collaborative blog written by a group of individuals. This blog accepts forms of cash advertising, sponsorship, paid insertions or other forms of compensation. The compensation received may influence the advertising content, topics or posts made in this blog. That content, advertising space or post may not always be identified as paid or sponsored content. The owner(s) of this blog is compensated to provide opinion on products, services, websites and various other topics. Even though the owner(s) of this blog receives compensation for our posts or advertisements, we always give our honest opinions, findings, beliefs, or experiences on those topics or products. The views and opinions expressed on this blog are purely the bloggers' own. Any product claim, statistic, quote or other representation about a product or service should be verified with the manufacturer, provider or party in question. This blog does contain content which might present a conflict of interest. This content will always be identified.