Whether from overexertion or an extended workout, we've all had to deal with muscle aches and soreness at one time or another. To find relief, you should know what causes sore muscles as well as home remedies that can soothe everything from muscle cramps to an aching back.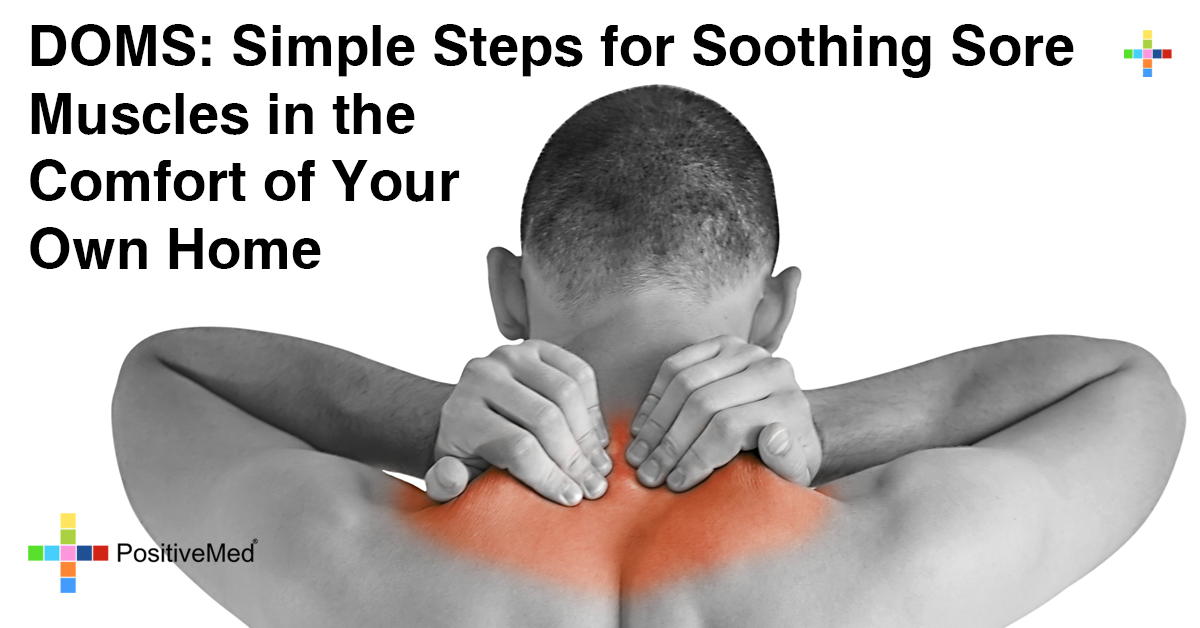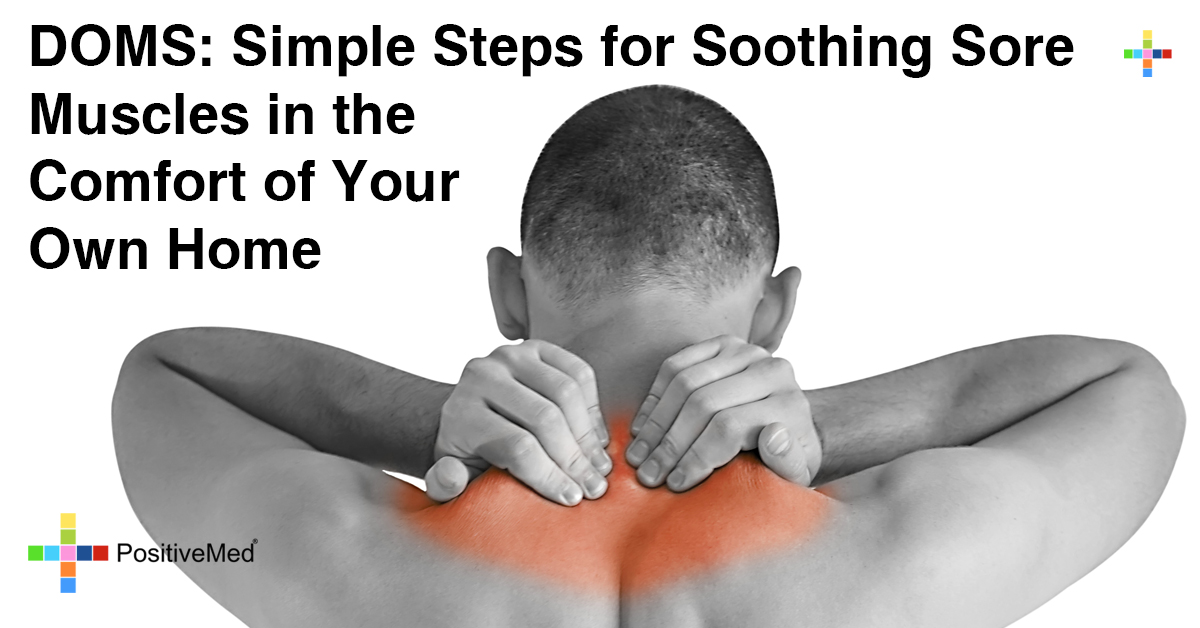 What is Delayed Onset Muscle Soreness (DOMS)?
Delayed onset muscle soreness (DOMS) is a condition of sore, aching, or stiff muscles occurring within one or two days after exertion. If you've ever taken up a new exercise program, changed your workout regimen, or dramatically changed the intensity or duration of your regular workout, you've likely experienced this type of sore muscles.
While it can be concerning to new exercisers, DOMS is a normal response to exercise and is part of the process that helps muscles recover from unusual exertion. This kind of muscle pain is different from the muscle fatigue you experience during your workout. DOMS is also unlike the sharp, sudden pain of a muscle strain or sprain, which occurs during physical activity and can cause bruising or swelling. The muscle soreness of DOMS is usually at its most intense in the first day or two following an intense activity and gradually subsides over the next few days.
What Causes DOMS?
Delayed onset muscle soreness is believed to be caused by the microscopic tearing of muscle fibers. The degree of tearing (and soreness) depends on what type of exercise you do and how intensely you perform the exercise. Movements that cause the muscle to contract forcefully while lengthening seem to lead to the most soreness, but any movement that your body isn't used to can prompt DOMS.
Examples of forceful muscle contractions (also called eccentric contractions) include:
Push-ups
Squats
Running downhill
Going down steps
Lowering weights
The microscopic muscle tears and associated swelling caused by these and similar activities contribute to muscle soreness.
Preventing DOMS
There is no simple way to prevent DOMS. In the past, stretching was believed to be the best way to reduce exercise-related DOMS, but a 2007 study found that stretching is ineffective in preventing muscle soreness. There are, however, several home remedies for soothing aching, stiff muscles. In the following section, we'll explore several ways to ease DOMS-related pain at home.
RELATED ARTICLE: 60 Second Fix for Your Stiff Neck
Treating Sore and Stiff Muscles at Home
There are several home remedies that may help in reducing the pain of exercise-related muscle soreness. These remedies are for informational purposes only, and are not intended to replace the advice of a trained medical professional. If you're experiencing severe or debilitating pain, please see your doctor.
Heat or Cold
A warm bath is a natural way to relax muscles that are tight and tense from exercise. For extra relief from aching muscles, try adding a cup or two of Epsom salt to your bath. Epsom salts are made of magnesium sulfate, a natural muscle relaxant. To soothe sore muscles and reduce swelling, apply an ice pack to the affected area for up to 20 minutes.
Magnesium
A deficiency of magnesium in the body can lead to muscle cramps and aches. You can take an oral magnesium supplement, or simply include more magnesium-rich foods in your diet.
The best food sources for magnesium are:
Spinach
Almonds
Cashews
Sunflower seeds
Blackstrap molasses
Squash
Pumpkin seeds
Cocoa powder
Sesame seeds
Flax seeds
RELATED ARTICLE: 10 Natural Remedies for Muscle Pain
Essential Oils
There are many essential oils and essential oil blends that aid in muscle pain relief. Some of the top muscle relief essential oils are lavender, basil, Roman chamomile, and frankincense. To relieve muscle cramps, try peppermint, lemongrass, or marjoram. To use essential oils for muscle pain, add one or two drops of the oil into one tablespoon of a carrier oil such as olive or coconut oil. Apply the oil to the sore area.
Massage
Massage helps speed muscle healing by stimulating circulation in the affected area. To boost the healing effects of your massage, use any of the aforementioned essential oils and essential oil blends. You can make your own massage oil by combining 12 drops of your favorite essential oil or essential oil blend with four teaspoons of sweet almond or grapeseed oil. Mix well and apply to sore muscles.
Rest
Sometimes, the best thing to do is nothing at all. Allow your muscles to rest for a couple of days, and muscle soreness should ease up on its own. Combined with the home remedies listed above, getting plenty of rest is the best way to soothe muscle soreness and speed healing.
Zak Ferguson has worked as a homeopath for years. He loves his work and is eager to share his views online which he does with his articles. These not only focus on homeopathic remedies but also talk about health issues and leading a better, healthier lifestyle.
---
Disclosure Policy:

This blog is a collaborative blog written by a group of individuals. This blog accepts forms of cash advertising, sponsorship, paid insertions or other forms of compensation. The compensation received may influence the advertising content, topics or posts made in this blog. That content, advertising space or post may not always be identified as paid or sponsored content. The owner(s) of this blog is compensated to provide opinion on products, services, websites and various other topics. Even though the owner(s) of this blog receives compensation for our posts or advertisements, we always give our honest opinions, findings, beliefs, or experiences on those topics or products. The views and opinions expressed on this blog are purely the bloggers' own. Any product claim, statistic, quote or other representation about a product or service should be verified with the manufacturer, provider or party in question. This blog does contain content which might present a conflict of interest. This content will always be identified.