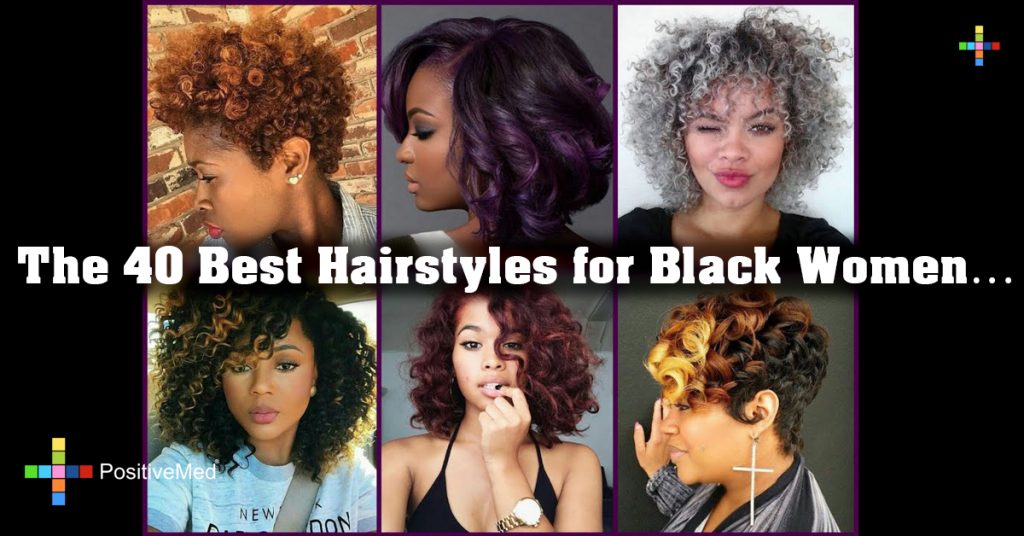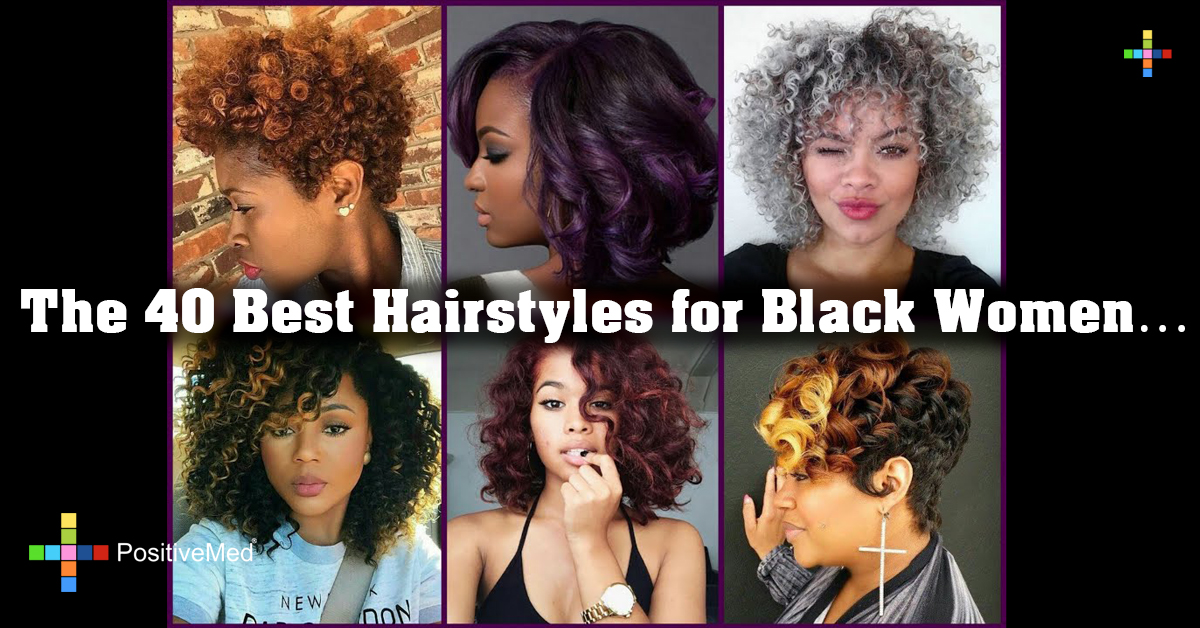 The 40 Best Hairstyles for Black Women
[nextpage title="…"]
The unique hair texture of black women means that mainstream hairstyles can be a little tricky to mimic. Take inspiration from these beautiful women and try out one of these 40 best hairstyles for curly black hair.
Curly Volume


Try the hairstyle of popular actress, Yvette Nicole Brown, and boldly wear countless bouncy ringlets.
1920s Inspired Bob


Be as glamorous as a 1920s flapper in this short, sleep updo with stylish waves.
Long, Beachy Waves


This loose and tousled style looks natural and effortless.
Short and Natural


Skip hair gel or straighteners to get this funky and bold afro.
Colorful Dreadlocks


Dye dreadlocks shades of black and brown for extra impact with this traditional style.
Glam Rock


Medium length ringlets look glamorous yet edgy when swept to the side.
[/nextpage] [nextpage title="…"]
Subtle Highlights


Add more texture and depth by gently highlighting straight hair.
Short and Sleek


This pin straight style with short bangs highlights delicate facial features.
Embellished Dreads


Add beads and clips to individual dreadlocks to get this quirky look.
Glamorous Curls


Long, smooth curls make this style very elegant and classic.
Twisted Updo


Kristolyn Lloyd twists strands before pulling them up and then lets one long braid trail down the side.
Twirled Dreads


This style tightly twirls strands to get a dreadlock look that is easy to comb out and remove.
RELATED ARTICLE: Look at Her Hair After Candle Cutting Treatment
[/nextpage] [nextpage title="…"]
Curly Bangs


A short and voluminous style makes curly bangs look fresh and modern.
Mermaid Hair


This style would be perfect for a wedding because it looks elegant and romantic.
Funky, Curly Updo


Dreadlocks get a new look when curled and piled up into a loose bun at the crown of the head.
Loose and Alluring


Gorgeous Sydonie McBayne's soft brown curls perfectly highlight her attractive figure and looks.
Soft, Shoulder-Length Waves


Whitney Houston's perfectly highlighted waves look tousled and effortless while still being chic.
Easy, Breezy Curls


This long, combed out style has all the impact of an afro, but its windswept look updates the old classic.
[/nextpage] [nextpage title="…"]
Short and Edgy


Beyonce's fashionista sister, Solange Knowles, tries out an extremely short pixie cut that emphasizes her oval face.
Glossy Layers


These perfectly smooth and straight layers are swept to the side with a few simple pins to add interest to the haircut.
RELATED ARTICLE: 9 Haircuts That Take Off Years
Bouncy Beauty


Tennis superstar Serena Williams shows that she can be glamorous too with her smooth, ombre curls.
Romantic Ringlets


This extra long and curly hairstyle looks simple, but it perfectly highlights the model's features.
Asymmetrical Bob


Enisha Brewster keeps the back and sides short while adding a lot of volume along the top for a fun and fresh look.
Long Twists


Lengthy two strand twists sweep back from the forehead to call attention to facial features.
[/nextpage] [nextpage title="…"]
Face Framing Ringlets


Shorter layers around the face frame it perfectly while longer layers make her hair look voluminous and full.
Colorful Highlights


This edgy mohawk adds purple and burgundy pieces to the tousled curls along the top.
Easy yet Elegant


Vanessa Williams shows that low-maintenance short cuts can still look stylish with a bit of hair gel.
Braids With Loose Ends


The long braids protect hair from the elements, but the loose curly ends keep it looking classy.
Massive Volume


This long and wide hairstyle is perfect for women with a lot of curls to flaunt.
Short and Spiky


This super straight style is short on the sides with a lot of fun, spiky pieces along the top.
[/nextpage] [nextpage title="…"]
Braids and Curls


Valerie Belin keeps her edges sleek with tight cornrows that cascade into a mountain of gorgeous golden ringlets.
Sideswept Braids


She keeps her straight and geometric braids from looking too rigid by parting them to the sides and leaving the ends soft and curly.
Shaved Short


This extremely short style works best for women with flawless features and defined edges.
RELATED ARTICLE: Wonderful Things That Aspirin Can Do For Your Hair
Simple and Cute


This basic, one length haircut is easy and adorable.
Glamorous Tomboy


This short style is paired with fierce makeup for an unusual and editorial appearance.
Easy Style


A busy working woman will appreciate the layers that make this pixie cut so versatile.
Dramatic Style


Cascading curls are dyed subtle shades of mahogany and black to look extra stylish.
Sleek Confidence


Black icon Michelle Obama slicks her hair back in a tough yet feminine look.
We hope these 40 best hairstyles will help you to find your new look!
[/nextpage]