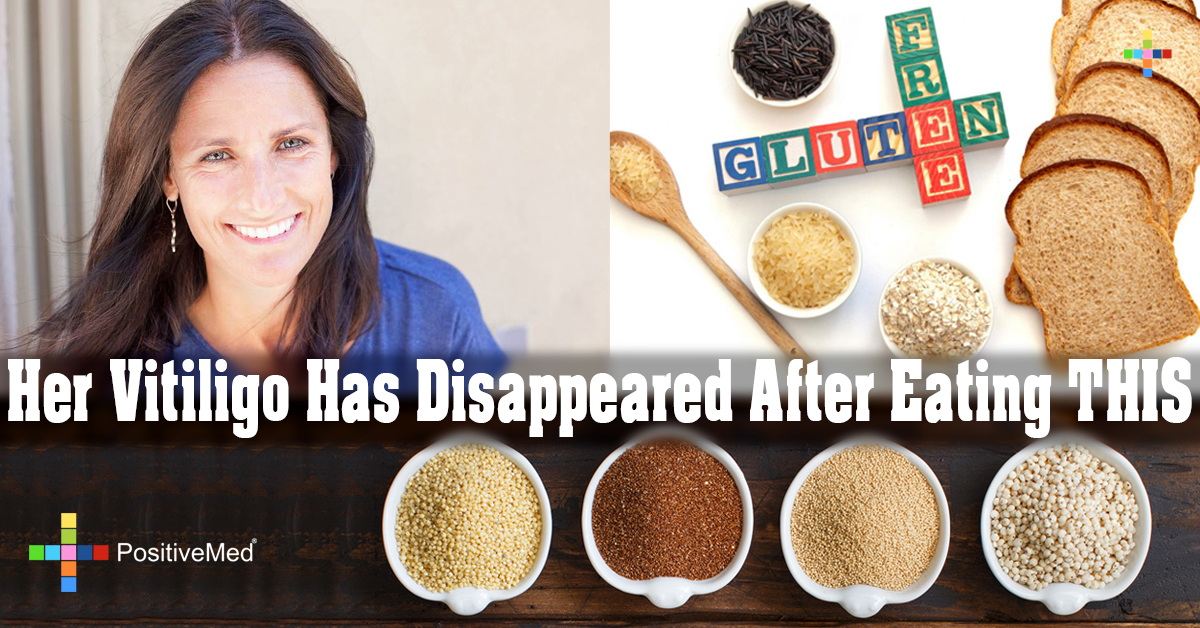 Her Vitiligo Has Disappeared After Eating THIS
A gluten-free diet can often ease the symptoms of many autoimmune diseases. In some cases, this type of diet can reverse the damage caused by autoimmune symptoms altogether. Recent studies have found that a gluten-free diet can darken the light pigmentation caused by vitiligo, a rare autoimmune disorder that affects the pigmentation of a person's skin.
Alison's Story
In 2010, Alison St. Sure published a story about her experience with vitiligo on her website, "Sure Foods Living." She shared a picture of herself as a child in 1973, and the photo showed the white patches of skin beneath her eyes that are characteristic of vitiligo. The other vitiligo on her body was not visible in the photo, but Alison reports on her site that she had eight large patches of light skin on the side of one of her legs as well. Light therapy treatments minimized the appearance of her vitiligo, but Alison did not experience much change in her condition until 2002, when she was diagnosed with celiac disease and began a new diet.
A Change in her Diet
The most common treatment for celiac disease is a gluten-free diet, so Alison began to change her diet accordingly. Alison was surprised to notice that over a period of eight years, her patches of vitiligo gradually filled in with darker-pigmented skin until they nearly disappeared. Curious to see if this had happened to others, Alison followed up with other individuals she knew of who also had vitiligo and had begun a gluten-free diet. She was astounded to learn that out of five people, three of them had experienced a marked change in their vitiligo.
What is Vitiligo?
RELATED ARTICLE: 17 Foods To Avoid Celiac disease