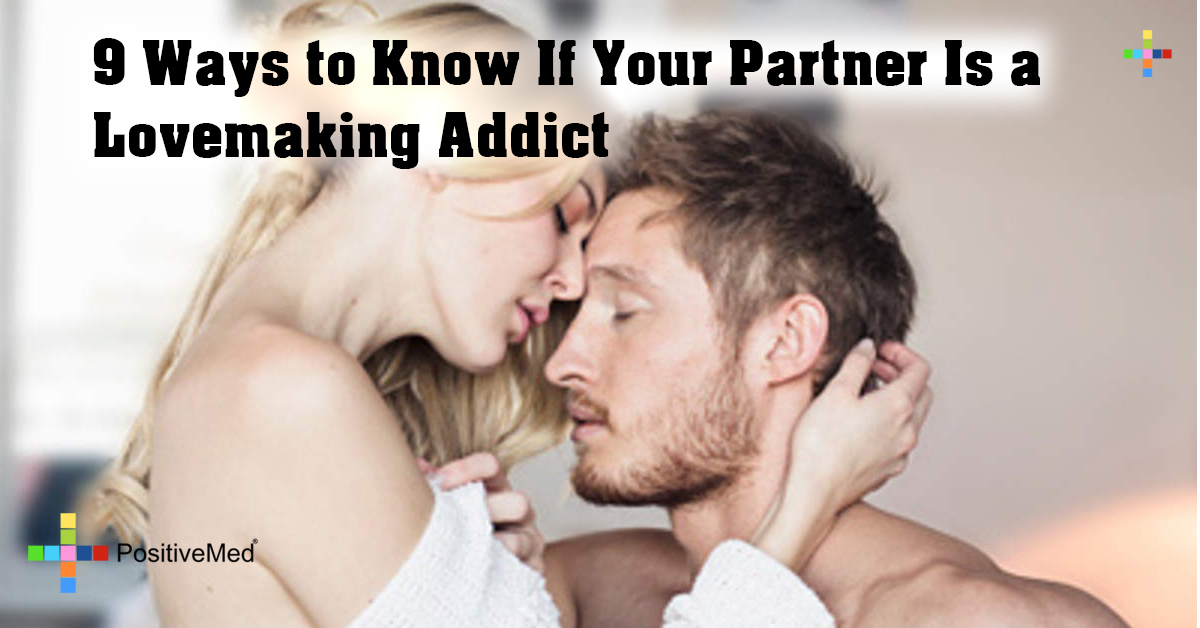 9 Ways to Know If Your Partner Is a Lovemaking Addict
There's nothing wrong with closeness. It's good to enjoy yourself, and having fun in the bedroom can be an important and essential part of the human experience. But there's a difference between having a healthy love life that you control and letting your bedroom life control you.
Addictions can be hard to diagnose, and it can get even harder when trying to identify an addiction in such a personal and !ntimate area. Here are 9 indications that your loved one may be facing a lovemaking addiction.
• They Tend to Cover Their Digital Tracks
Brian Whitney, a former love addict, put this near the top of the list of things to watch out for in a lovemaking addict. If your partner tends to minimize his screen when you walk in the room or password-protect every single app on her phone, this can be an indication that he or she is hiding something.
• Excessive Attention to Personal Pleasure
Touching ourselves is a normal and natural part of life, but it is possible to overdo it. If you often wake up in the middle of the night and find your partner touching himself, even when you've just made love only a few hours earlier, this could be an indication of compulsive behavior.
RELATED ARTICLE: 4 Weird Lovemaking Disorders and How to Deal With Them
• Punctuality Problems
If your partner has a tendency to show up late to everything, they may only have problems with prioritization or procrastination. Punctuality issues, however, may also be a sign of addiction. Addiction Therapist Mike Weiss recently published a study indicating that when you put the rest of your life in second place behind lovemaking, even your most important appointments, this may be a sign you are beginning to let things get out of control.
• Unsafe Behavior
Regularly engaging in lovemaking without protection can be a sign of addiction. Although plenty of people allow all kinds of unsafe behavior into their lives, a lack of concern for personal safety and health can be a warning sign that, combined with many other small warning signs, can point toward an addiction.
RELATED ARTICLE: How to Know if You're Dating a Player