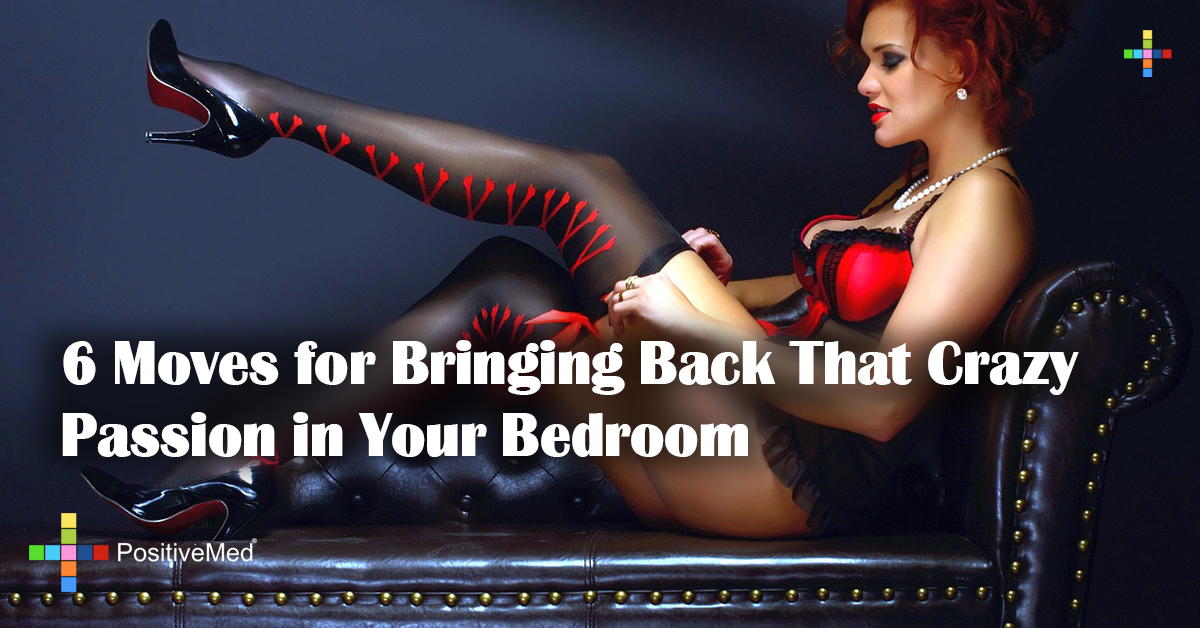 6 Moves for Bringing Back That Crazy Passion in Your Bedroom
Many couples often spend plenty of time in the bedroom in the beginning of the relationship but can allow the spark to die down over time. This can affect the connection that is shared and will make it difficult to remain in love. To bring back the crazy passion that you first experienced together, there are a few important steps to take.
1. Role Play
Allow yourself to have a bit of fun in the bedroom by role-playing different scenarios. Whether you want to play teacher and student or cheerleader and football player, there are a number of ways to use your imagination and increase the passion that you share in-between the sheets. Use plenty of costumes, props, and scenarios to get lost in your roles and enhance your love life.
2. Avoid Closing Your Eyes
It can be easy to become distracted in the bedroom when you close your eyes, but make it a point to keep them open to ensure that you can remain focused on your partner. You'll have added attraction that allows you to get lost in each others' eyes and form a connection that is even stronger. According to sciencedaily.com, the time that you spend together physically will help your relationship to succeed long-term, making it important to invest more of your energy in the bedroom.
RELATED ARTICLE: CHECK WHAT THE LENGTH OF YOUR THUMB REVEALS ABOUT YOUR LOVE LIFE
3. Skip the Bedroom
It can be easy to resort to the bedroom each time when you're planning on getting physical, but this can make your actions too routine. Opt for starting the foreplay in another room of the house or even outdoors. This will prove to offer plenty of excitement and can provide a change of scenery that makes your time together more exciting.
According to webmd.com, you can also consider redecorating the bedroom and adding extra romance to the space with lit candles, plenty of drapery, and dim lighting to get you in the mood. Make it a point to hide the television or any clutter that can act as a distraction and make the room feel ordinary.
4. Experiment with New Moves
Although it may be awkward and uncomfortable, you'll want to experiment with new moves in the bedroom to try new positions and acts that can rev your partner's engine. You'll enjoy the thrill of discovering each other in new ways and having a different experience that is truly memorable.