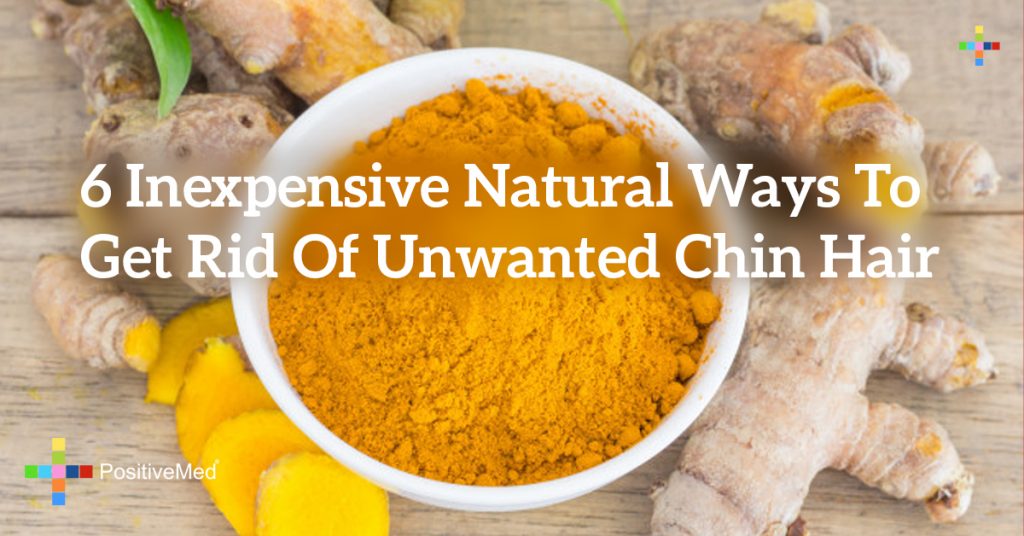 Women who have facial hair can be embarrassed and lack confidence unless they remove the facial hair. Unfortunately, many treatments for unwanted facial hair are expensive and require chemicals or hot wax. They can irritate the skin and cause serious complications like ingrown hairs and infections. Natural hair removal is possible with certain ingredients you might already have in your kitchen or pantry.
Turmeric
For those who have a light dusting of facial hair, using turmeric is a great solution for their unwanted hair problem. You'll need turmeric and water or milk to create a paste. That paste should be thick enough to stay on the face like a mask. The paste should be left on the face for 15 to 20 minutes until it's dry. The mask can be washed with warm water to remove.
Chickpea Flour
This flour is also known as gram flour or garbanzo beans flour. In some countries, the mixture of chickpea flour and other ingredients has been used on babies' faces to remove hair and keep the face smooth. The chickpea flour should be added to turmeric powder. The mixture should fill half the bowl you're using. Enough milk should be added to create a paste. Once it's applied to the face and dried, start rubbing the paste from the face in the direction of the hair growth.
RELATED ARTICLE: Get Rid Of Unwanted Hair Naturally
Sugar and Lemon
This mixture does a few things to the face. It'll exfoliate, bleach the hair and lighten skin tone. Two tablespoons of sugar should be added to two teaspoons of fresh lemon juice and 10 tablespoons of water. Mix the sugar, lemon and water together. The sugar will still be granulated to exfoliate the skin. Apply the mixture in the direction of the hair's growth. Leave for 20 minutes then rub off the face.
Eggs and Sugar
For this mask, you'll need to use the whites of one egg along with sugar and corn flour. One tablespoon of sugar should be added to a half tablespoon of cornflour and one egg white. It will be a smooth paste that is spread over the face. Let it dry until it's a firm mask, which can be peeled from the skin firmly to remove hair.
Potato and Lentil
The potato and lentil mixture can remove hair as well as lighten the skin. The potato should be peeled and crushed into a bowl. You'll need a tablespoon of honey and four tablespoons of lemon juice. The lentils should be soaked overnight and crushed into a paste. The peeled potato should be pressed through a sieve to extract the juice, which will be added to the lentil paste. Apply the paste to the face, leave for 20 minutes and rub off with your fingers.
Sugar and Molasses
While some of the other recipes will exfoliate to remove hair, this one will act as a natural waxing treatment. You'll need a cup of sugar, molasses or dark corn syrup and juice from half a lemon. Drizzle molasses on top of the sugar and place into the microwave for 2 to 3 minutes. The sugar should be dissolved before adding the lemon juice. Do not apply this directly to your face. Allow the mixture to become warm then apply it. Once applied, press a cloth to the mixture and pull.
You don't have to use chemicals or expensive procedures to remove unwanted chin hair. It can be done with ingredients you have in your pantry already.