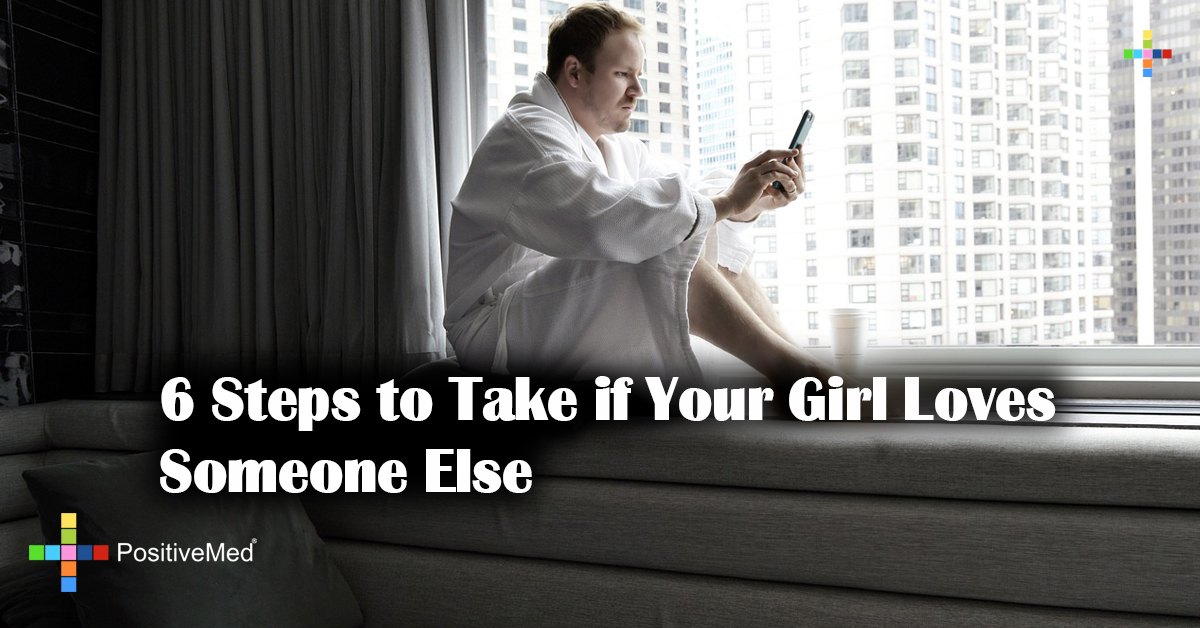 [nextpage title="…"]
6 Steps to Take if Your Girl Loves Someone Else
A common challenge of being in love with a girl is that she may not necessarily love you back. Many females may be in love with another person, which can be challenging when you want to be in a relationship with her. If the girl you love is in love with someone else instead of you, there are a few important steps to take.
1. Avoid Feeling Rejected
One of the most common feelings that come with loving someone who doesn't love you in return is feeling rejected. This can be difficult to swallow and may cause feelings of insecurity. According to psychologytoday.com, you can approach the situation by purging yourself of negative thoughts and decide to reject the rejector instead of changing who you are for them. This will allow you to be in control and avoid feeling like the victim.
2. Communicate Your Feelings
If you want to try and be with the person you love even if they have feelings for someone else, you can try to communicate how you feel about them. Although the girl may turn you down, there's a chance that they may end up evaluating their feelings for you later on and reconsider taking a chance on love instead of pursuing the other person that they desire.
3. Avoid Cyberstalking the Person
According to thestir.cafemom.com, it's normal to begin cyberstalking the girl that you love and watching their every move on their social media accounts. This can make it easy to become more in love with them and feel trapped by your emotions. This will only prolong your personal agony and can make it difficult to move on. Make it a point to block the individual to ensure that you don't feel tempted to look them up frequently and stay updated on their life.
RELATED ARTICLE: 8 Signs He Loves You For Real And Forever!
[/nextpage] [nextpage title="…"]
4. Stop Putting Them on a Pedestal
It can be easy to put someone on a pedestal when you can't have them, but this can cause you to overlook their flaws and have an unrealistic perception of who they really are. The person may have great qualities, but pay attention to the mistakes that they make or their flaws. They may have forgotten your birthday recently or fail to respond to your text messages. This will make it easier to avoid thinking that you won't find someone else and that this is the only person you can be with.
5. Stay Busy
Many people make the mistake of becoming consumed with a girl when they can't have them, which can make it easy to become obsessive. Instead of torturing yourself and making the situation even more difficult, try to keep yourself busy with activities and hobbies that you enjoy. Spend time with friends and family members who love and appreciate you to ensure that you continue to value and respect yourself. This will make it easier to avoid being at the mercy of another person who is already in love with someone else.
6. Cut Off All Contact
If you're finding it difficult to move on from someone who doesn't love you back, it may be time to cut off all communication with them to protect yourself and guard your heart. If you continue to have contact with the individual, it can make it impossible to go through the mourning and healing process that allows you to move on with your life.
You should also ask for accountability with you friends to ensure that they can help you to keep a distance from the person and avoid going back. Although you may want to just be friends with the person, this can prolong your feelings and make you continue to wait for them to fall in love with you. Establish certain rules and boundaries for yourself that include ignoring their phone calls and text messages.
Although it may be painful to be in love with a girl who doesn't love you back, there are a few steps to take to protect yourself. Whether you decide to pursue the person one more time or move on, it's important to be proactive to ensure that you don't continue waiting for them to fall in love with you.
[/nextpage]