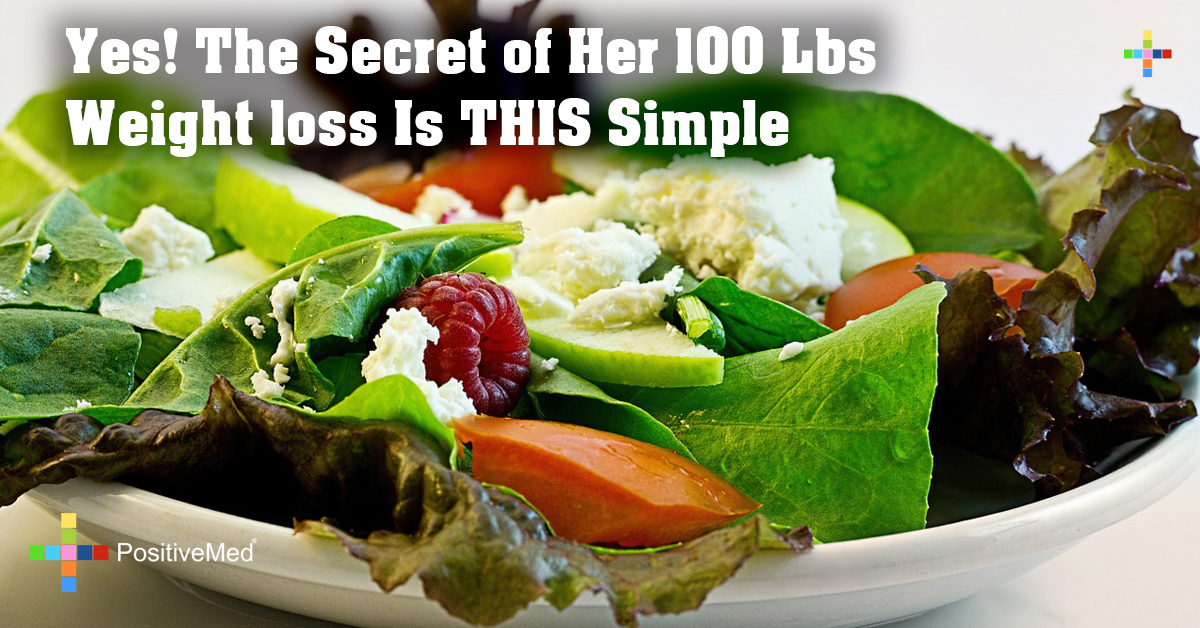 Yes! The Secret of Her 100 Lbs Weight loss Is THIS Simple
It is easy to lose weight when you have no other distractions, but when you are leading a busy life, it is much harder to avoid gaining extra weight. However, this does not mean that weight loss is impossible. With the right lifestyle and dietary changes, it is possible to lose weight without spending hours exercising and eating nothing but vegetables. One 30-year-old mother, Lindsey Briand, discovered this when she started on a weight loss journey that would ultimately end with her losing over 100 pounds.
Lindsey first decided to lose weight back in 2008, when her four-year-old son realized that he could not reach his arms around her for a hug. Though she had been an active young lady, Lindsey had gained weight when she first got pregnant, and she was later too busy taking care of her son to lose it. At first, Lindsey had little success because she tried fad diets that never helped her to keep the pounds off. Though she lost 40 pounds, she would quickly go back to her old unhealthy habits and start gaining back the weight.
In January of 2013, Lindsey made a resolution to lose weight the right way and work to maintain her weight loss for the rest of her life. She stopped eating fast food each day, and she quit eating processed grains. Her diet became filled with whole wheat, fruits, and vegetables, and Lindsey started eating slightly smaller portion sizes. Lindsey was careful to not starve herself or cut out entire types of food, and she instead chose to eat recommended portion sizes and slowly cut back on sweets.
After making these simple dietary changes, Lindsey started walking. At first, she could only walk for a few minutes before getting tired. However, she kept going on a walk for each day, no matter how hard it was. Lindsey would try to walk as far as possible, and she started to notice an increase in her endurance and speed after weeks of dedicated work. She realized "that change was happening, even though it wasn't overnight. It was a great way to stay motivated."
Eight months of eating healthier foods and walking a little bit each day resulted in 30 pounds of weight loss for Lindsey, so she started running too. By the middle of 2014, Lindsey had lost yet another 20 pounds, and she felt far healthier and stronger. She was even able to finish a half marathon. At the start of 2015, after two years of eating healthy and walking each day, Lindsey had lost over 100 pounds, and she has continued to maintain her weight loss.
RELATED ARTICLE: Your Body On Walking! 10 Things That Happen To Your Body When You Walk
Lindsey's weight loss method worked because it was not a crazy diet or an exhausting exercise. Her results are supported by research done by the University of Massachusetts Medical School. According to this study, diets rarely end up working. Strict limitations do not allow people to satisfy cravings, so they end up getting tired of dieting and binging. The study revealed that learning proper portion sizes resulted in more weight loss than crazy diets that limited food intake.
Regularly walking is also highly beneficial. A study conducted by Dr. Grace Lordan examined 50,000 subjects for 13 years. People who walked regularly had lower weights and waist circumferences than people who went to the gym. They were able to keep their weight down because walking is so easy that anyone can do it at any time. Therefore, people are more likely to walk than go to the gym.
If you are interested in losing weight, walking can be an easy and stress-free way to lose pounds and keep them off. Though the precise amount will vary depending on your weight, an average sized person will burn 100 calories with each mile that they walk. This means that you can lose one pound of fat per week just by walking five extra miles per day, and you can increase weight loss by walking faster or carrying weight while walking.