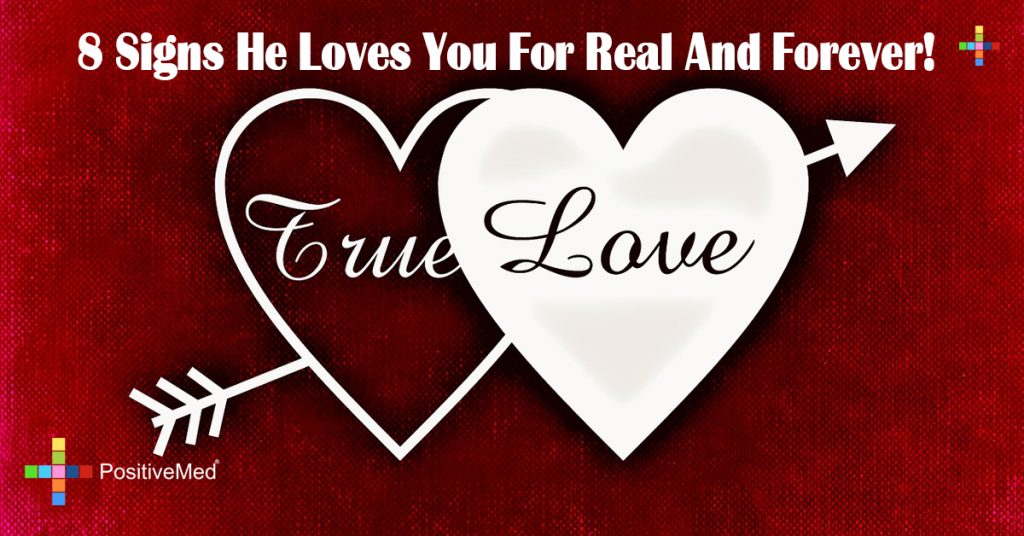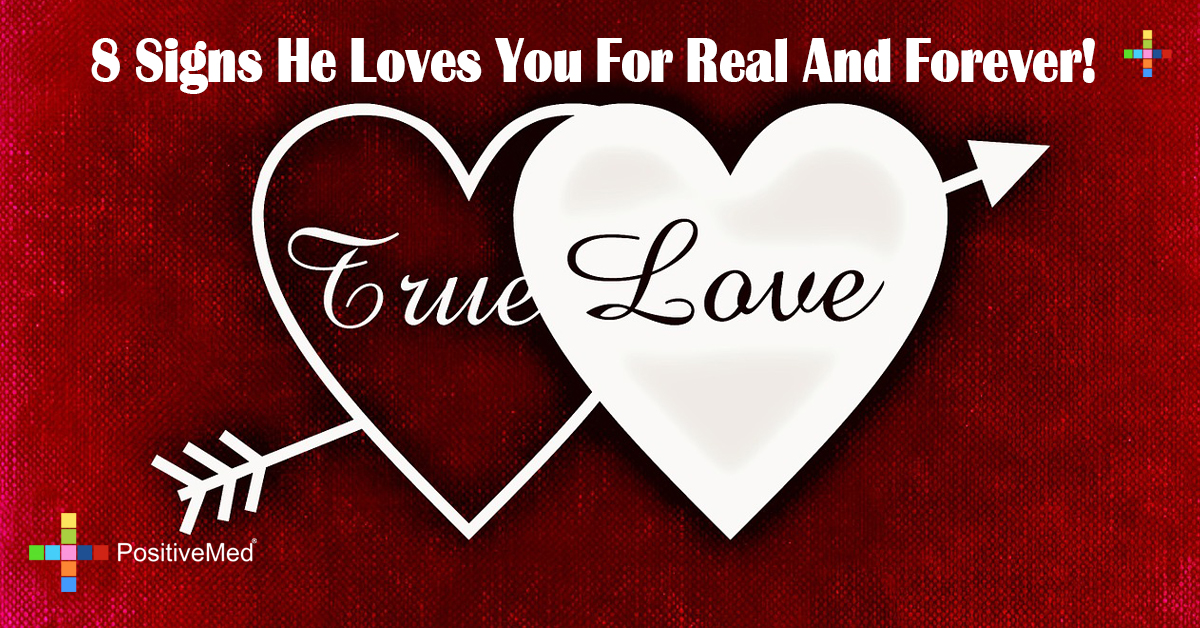 8 Signs He Loves You For Real And Forever!
One of the greatest joys in life is being in love. Suddenly, you have a bounce in your step, and the mere thought of the other person sends you into a fairytale. Finding the right person can be nothing short of challenging, but if you are one of the fortunate people who feels as though you found "the one", here are eight telltale signs that he is the one who will love you forever.
Cheers, Your Highness!
Does your significant other make you feel pampered even when you are not so charming? If this is the case, then it is a pretty good indicator that he wants to be with you forever. While many men will treat you well, it doesn't mean he is thinking about your relationship extending long term. You will know that he means business when he has no problem showing you and the rest of the world that you are his pampered princess.
Couple Talk
If you hear him using "we" instead of "me", you can bet that he is head over heels in love with you. Men who often refer only to themselves aren't really worried if it is going to last. If he is truly committed, he will want people to know he is not currently on the market and will have no problem saying it.
Helping Hand
You can rest assured that if your special someone listens and is concerned when you have a problem or need help, that he is in it for the long haul. When he goes the extra mile to solve these problems with you, then have no doubt that he really cares and wishes to see you happy.
Future Talk
One of the biggest indicators that he sees you in his life long-term is if he talks about the future and where he sees the two of you going. Those who are just killing time until a better option comes along, go the extra mile to avoid plans. If he thinks he has found the one, he will talk about things down the road such as upcoming holidays or where to go for spring vacation.
Yin Yang
Most people know when they "click" together. It is easy to pick up on indicators if your man radiates when he sees you. Even when you look like you haven't slept in days, all they see is true beauty and love for you.
RELATED ARTICLE: 5 Signs That Point Out Your Spouse Doesn't Love You Anymore
Marriage Talk
Those four words are very powerful. If he tell you that he thinks you are the one, it's likely that you will be seeing a proposal down the road. Do not confuse talk about the future with talk about spending the rest of your lives together. There are key differences you will pick up on.
One and Only
If you are the first person that he wants to tell everything to, no matter how small it may be, it shows that he holds your input and opinions with high regard. This means that he sees you as dependable, his rock, and good or bad he wants to hear from you first.
Family Approval
If his family hints that you are the perfect woman for him and discloses how he feels about you, this is a key indicator that he is locked into you and only you. Family approval is an important part of any relationship, so if you are "in" then he may just see you are "the one".
If you have seen these eight signs in your significant other, then you two may just be perfect for each other and on your way to your fairytale wedding.