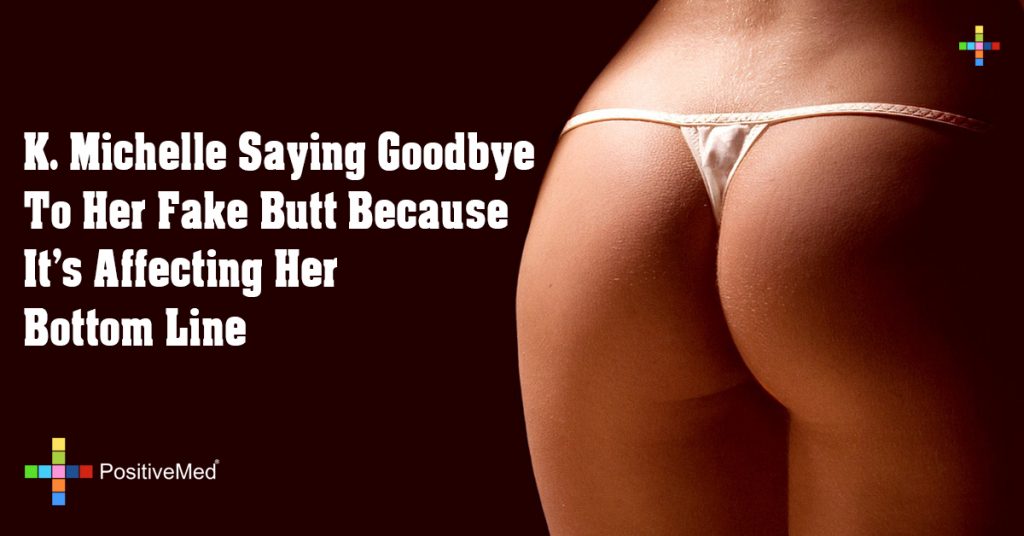 K. Michelle Saying Goodbye To Her Fake Butt Because It's Affecting Her Bottom Line
K. Michelle, former star of "Love and Hip-Hop: Atlanta," has never kept her plastic surgery procedures a secret from the public. In 2014, she underwent a buttock augmentation in which fat was removed from her stomach and transferred into her backside.
In a recent interview with The Huffington Post, K. Michelle explained that she has always been open about her procedures because she feels no shame over her plastic surgeries, and she offers word to advice to her younger fans, telling them that they should love and accept their bodies, but not to feel ashamed if they decide to have work done.
The type of surgery K. Michelle underwent involves redistribution of fat from areas such as the stomach or thighs to the buttocks. This procedure is often safer than silicone implants. The procedure requires maintenance, however. Results may be revamped after six months, and results only last from two to five years. Other downsides include that the results are not easily predictable, and as with any surgery, there is a risk of general infection and even a more serious infection from a condition known as fat necrosis.
RELATED ARTICLE: Which Type Of Butt Workout Is More Effective For Your Particular Butt Type
K. Michelle recently sat down for an interview with B. Scott for a segment on the Lovebscott.com YouTube channel and announced that she plans to reverse her butt enhancement. In this video, titled "K. Michelle Reveals She's Saying Goodbye to Her Butt Enhancement," she states that she wanted a curvier figure at that time but now would like a more subdued silhouette in order to be taken more seriously in the business world. She expresses no regrets about the surgery, however, and advises her younger fans who have undergone procedures to stay open to the idea that they may want to change their bodies back to their former shapes in the future. She also advises that those looking into plastic surgery should research their doctors well.