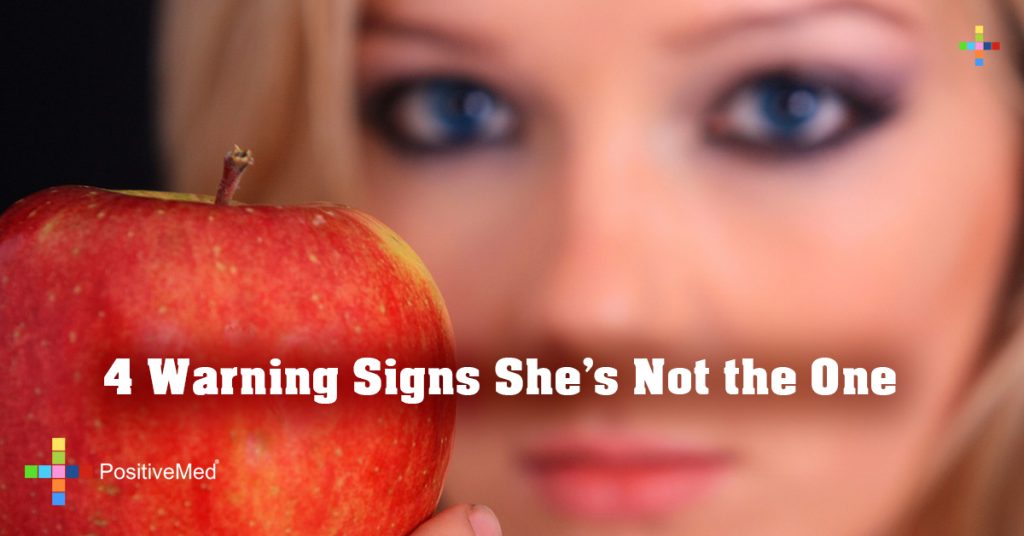 4 Warning Signs She's Not the One
When you're committed in a long term relationship, you want to believe the commitment is real. But, before you say your wedding vows, check out signs that she may not equal your dream girl vision. Even if you're convinced about her perfection, it won't hurt you to investigate warning signs that can spare you the pain of going through a divorce. Here are a few simple signs:
She is not grateful for your best efforts.
If you're the kind of guy who wants to chip in and help, expect your girlfriend to show a grateful heart. If she never thanks you when you voluntarily wash the dishes every evening or diligently throw out the trash without being asked, consider your option of finding a woman who feels thankful you're the man in her life. In other words, find the nearest escape route.
She blames you for every negative event.
When things go wrong and she blames you for everything, take a second look at her beautiful face and not so pretty heart. Even if you make mistakes, that's only human. If you tend to forgive her for her quirks and foibles, expect her to show you the same respect. Unless her heart is carved out of ice, relationship counseling may help.
She argues about every little thing.
Okay, so you're a peace loving guy and you want to get along peaceably with your mate. If she constantly finds ways to cause arguments, you may want to avoid walking down the aisle with Miss Perfect. If she cares more about being right all the time instead of hurting your feelings, ask yourself if this is the way you want to spend the rest of your life.
You don't share the same vision.
When you're involved in a serious relationship, you need to share the same basic vision for your future happiness as a married couple. If you want to live on a farm with horses, cows and chickens, but she loves city life, you may experience relationship problems. If you're a religious person and she's an atheist, you have an issue. Although love does involve compromise, you still need to live on the same page. If you're really stuck on the lady, consider trying relationship therapy. Otherwise, end the relationship in a mature way.