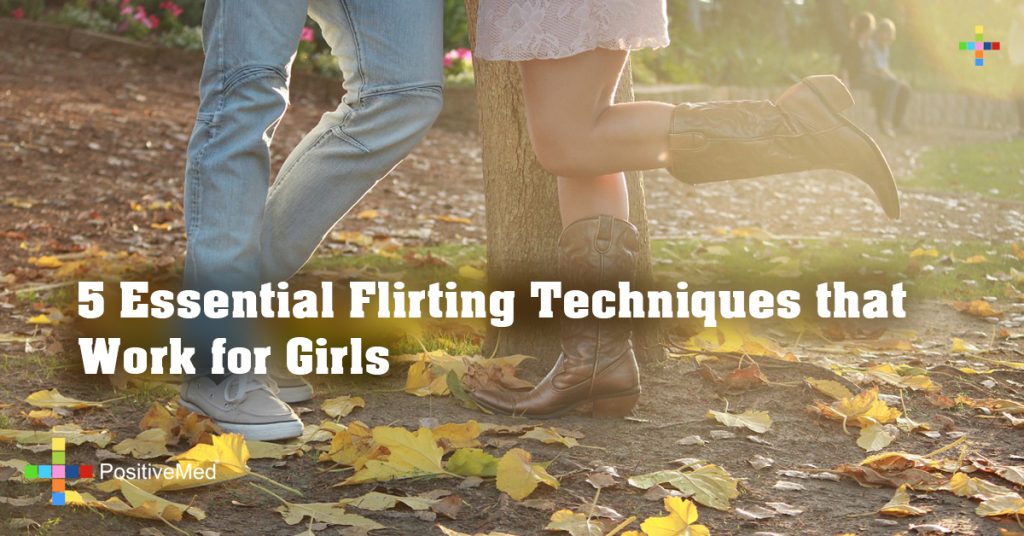 Flirting is a great way to meet that special guy, or just have some fun! The problem that many girls in high school or college have is that they don't have enough flirting experience to feel comfortable approaching their crush in a flirtatious way. Nobody is born a flirt – you have to learn how to do it. Here are some tips to boost your flirting game to the next level.
Be Prepared
Nothing is worse than approaching your crush, and then forgetting what you were going to say. Learn about the guy's interests and hobbies, and then incorporate that into your opening line. For example, if you want to flirt with someone on the football team, you could bring up last night's game. Even if it's clear that you have no idea what you're talking about, he will still appreciate the effort. Going outside of your comfort zone a little bit is an easy way to let a guy know that you're interested.
Practice
While you don't want to accidentally lead someone on, you can still be a little flirtatious without crossing the line. Before you go in for that major flirt on your top crush, you may want to try chatting with a few other guys so you can feel natural when the big moment comes. Concentrate on your body language, and try to make sure that you make eye contact.
Sometimes the best way to flirt is to just talk to a guy and see where it leads. High schools and colleges are great places to perfect your techniques, as there are plenty of guys around. You can also visit online webcam chats and talk to guys online, but always make sure you only visit safe websites and never give out personal information.
Be Natural
A guy will probably be able to tell if you have been practicing a line in front of the mirror all day. Think about it like a job interview. You don't want to be reciting a prepared speech. You want to come across as a naturally flirtatious and charismatic person. Don't try to go overboard – sometimes subtlety is the best approach when it comes to healthy flirting. You should approach your crush with an idea of what you're going to say, and some backup questions just in case, but remember to just be your naturally charming self.
Compliment Your Crush
A compliment is a simple way to let your crush know that you're interested, and really any compliment will do. Tell him he has nice eyes, or that you like the way he styles his hair. If you are having trouble thinking of a good opening line, a compliment can be the perfect way to approach someone. For example, you could say that you just saw him walking by, and you just loved his shirt and just had to say something. Not only does this open up the possibility of further conversation, but it also shows him that you have similar tastes!
Be Direct
If you're really interested in someone, sometimes the best way to flirt is just to go for it. Don't be afraid to walk right up to him and ask him out on a date. While the possibility of rejection can be scary, there are plenty of other guys out there, and you will get over it in time. You may want to test the waters a little bit with some flirty banter, but if he seems to respond well, don't wait! Your enthusiasm can be very attractive to a guy, so go ahead and make the first move.
About the Author:
Andrew Hoffman is a 22-year-old Southern California native who enjoys surfing, music production, and writing. His original articles have been featured by a variety of online publications including Demand Media and Mygirlfund.