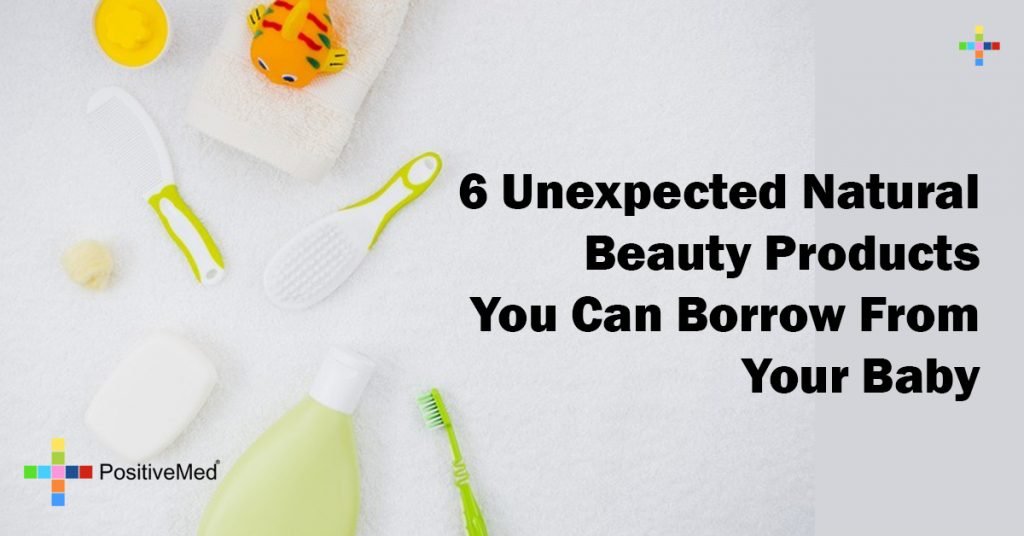 6 Unexpected Natural Beauty Products You Can Borrow From Your Baby
Maybe it came from being a tired mom with two kids under two years old, just reaching for what was at hand, but somehow I discovered that these baby products actually double as great natural beauty products. Now that my kids are way past the baby stage, these products still have a beloved place in my beauty routine.
• Cornstarch baby powder
Like most moms, I'm busy – and don't have time to wash my hair every day. However, my long hair tends to get oily at the roots within a day of its last wash. Cornstarch is the main ingredient in most "dry shampoos," but I find that baby powder works better than anything for absorbing the oil in my hair and giving it a little lift at the roots. Just sprinkle a light dusting of the powder on your hands in the evening before bed and rub lightly into your roots. Don't worry if your hair turns white, the white color will be gone when you wake up in the morning, and so will the oily hair.
• Zinc ointment
There are many types of ointment out there for diaper rash but the one I'm talking about is the thick white cream that is made up of 40% zinc oxide. This stuff is miraculous – put it on a baby's red bum at night and the redness is gone by morning. And low and behold, it does the same for me too. Whether the redness is on my face from a blemish, or in my bikini area from shaving, zinc ointment comes to the rescue every time. It's also great as an extra brightener under foundation when your face is red or pigmented – just remember that it is very thick so a little goes a long way.
• Baby wash
I spent hundreds of dollars testing different face washes trying to find one that doesn't irritate my sensitive skin. Until I discovered that baby wash does the trick beautifully. The brands of baby wash that you get at the health food store don't contain harsh chemicals, and are pH balanced to be gentle on sensitive skin. They remove makeup effectively, and have a sweet baby smell. Just use as you would use face wash, with a wash cloth and warm water.
• Un-petroleum jelly
This wonderful baby product sold in most health food stores replaces petroleum-based Vaseline and is made from natural castor oil. My favorite use for this thick substance is on my heels when they are cracked and dry. Just rub a generous helping of un-petroleum jelly on your heels and cover with an old pair of socks. Go to sleep and wake up with smooth and lovely feet. This goop is also great on cuticles, as lip balm, and for deep moisturizing wherever it is needed.
• Baby toothbrush
I love to exfoliate, but my face is so sensitive that most exfoliation brushes are too harsh for me. I've found that a super soft baby toothbrush is just perfect as a little face exfoliation brush. Just add a dab of baby wash or your favorite face wash and scrub your face lightly, making small circular motions. Brushing the face sloughs off dead skin cells and stimulates new ones, and I just love how my face looks and feels after this simple procedure.
• Oatmeal cereal
I would be a hypocrite if I told my kids not to play with their food, because I sometimes like to spread it on my face. Oatmeal baby cereal makes an excellent facial. The oats have an anti-inflammatory effect that soothes itchy, dry or irritated skin, is great on sunburn, and helpful for acne. Cook the cereal a bit thicker than usual, and let it cool. You can add other ingredients such as yogurt, baking soda, honey or lemon juice, depending on your skin – but I find that straight up oatmeal does the trick just fine. Apply to your face and leave on for 10-15 minutes, then wash off with warm water.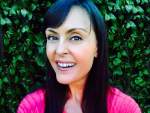 Kaia Roman is an entrepreneur and public relations consultant who focuses on the planning and implementation of communications strategies for people, projects, and products working towards a better world. From moving to an eco-commune at age 7, to being trained as a mind-body therapist at age 11, to creating the first college major in Sustainable Living in the U.S. and co-authoring the first book ever published on biodiesel fuel at age 22, Kaia's life has been anything but ordinary. She has been the publicist for rock stars, shamans, and scientists, launched multiple companies, produced music festivals, served on many non-profit Boards, and been a guest on the Today Show. Kaia has lived in several countries, practiced yoga in India, studied nutrition and constitutional medicine, and hitchhiked and surfed her way around the world. However, her greatest accomplishment and life adventure is that of motherhood; Kaia has two magical daughters and has been married to her wonderful husband Dan since 2003. She can be reached at www.kaiaroman.com.