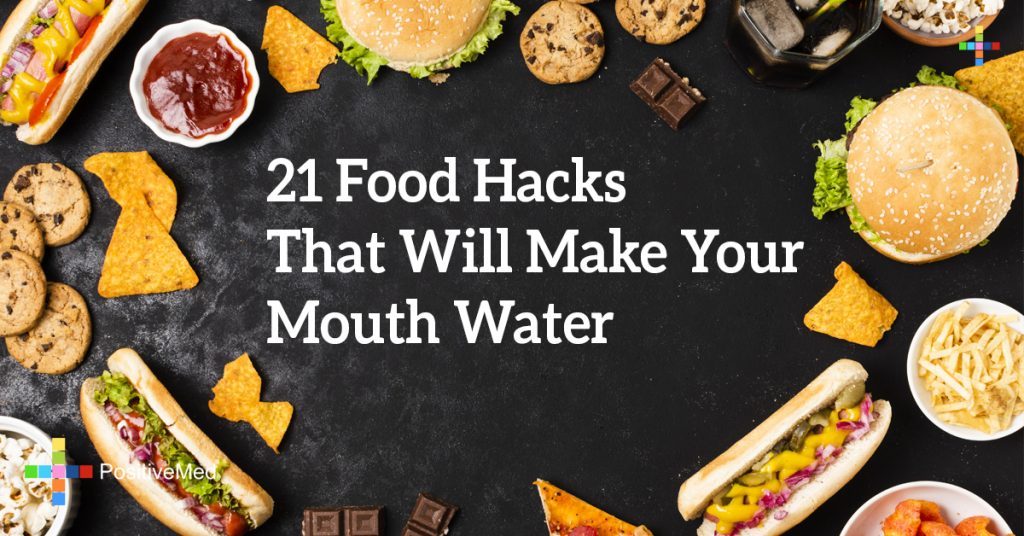 21 Food Hacks That Will Make Your Mouth Water
1. Yummy Cheesy Bread Loaf

2. Breakfast Ideas That Will Make You Jump Out Of Bed!

3. Nothing Will Make You Smile Brighter Than A Lemon Flower

4. Doesn't Get Better Than A Melted Banana Split!

5. Use An Apple Corer For Even & Quick Potato Wedges

6. Sticky Hands, No Thank You

7. The Ice Cream Sandwich Of Your Dreams

8. Heavenly Burger

9. Perfect Taco Holders

10. Ever Wondered How To Make A Swirly Cake?

11. Two Favorite Breakfast Combos

12. Very Sneaky Chopsticks! (it will be our little secret)

13. Need Kitchen Clips? Don't throw away your hangers!!!

14. No Waste Strawberry Stem Removal Method

15. Stop Bugs Flying In Your Drinks With This Clever Method

16.Fancy Pants, Chocolate Bowl

17. Electric Knife To Remove Corn Kernels… Very Fast Method

18.Peeling Oranges In A Jiffy

19. How To Get A Shell Out, So…. Easy

20. Your Taste Buds Will Thank You

21. Let's Make A Really Delicious Snack