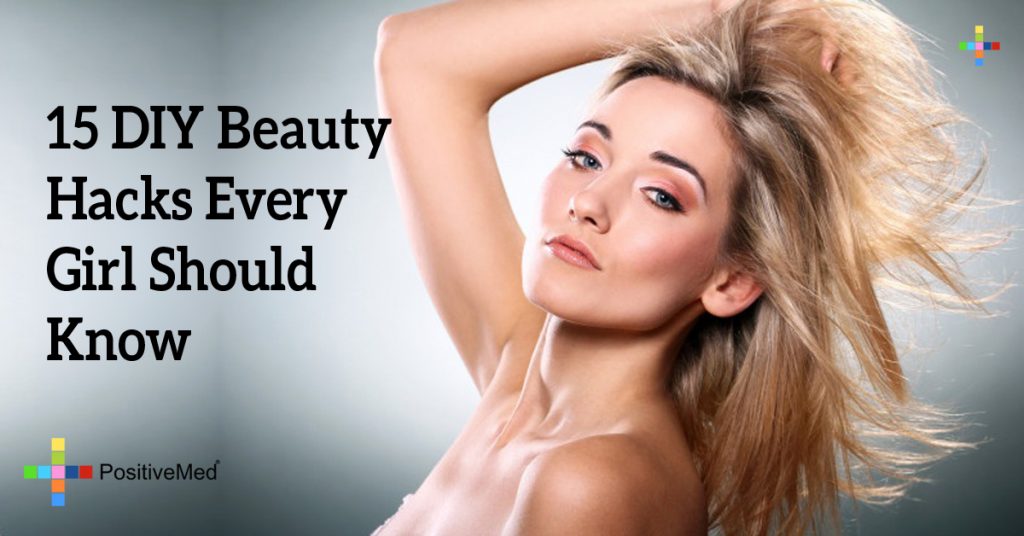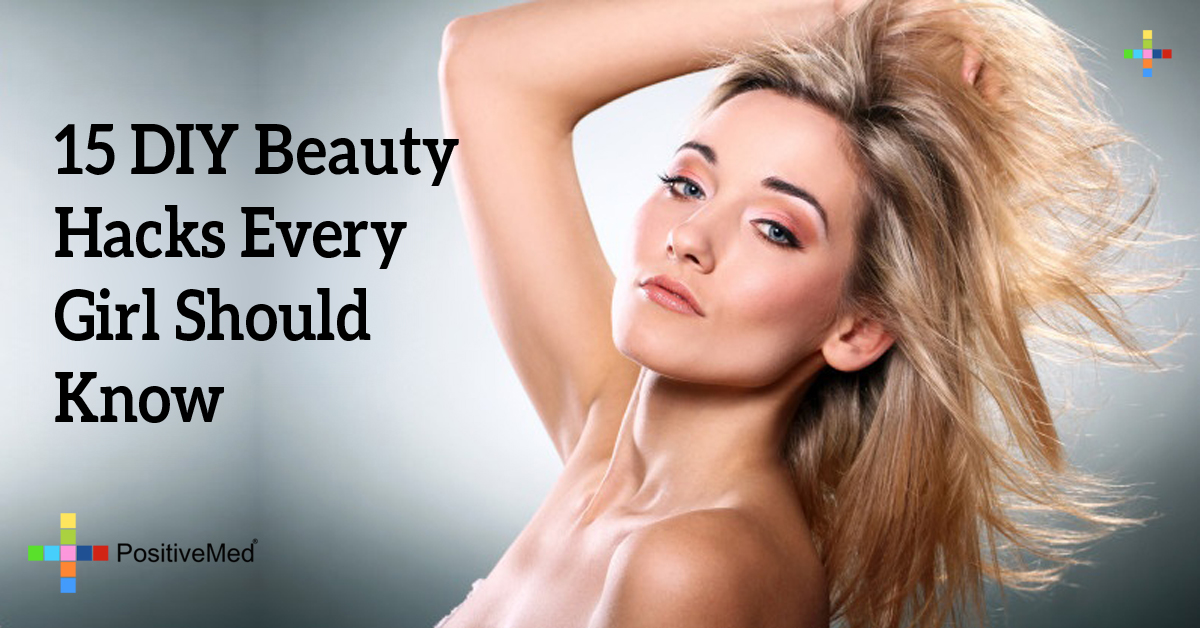 15 DIY Beauty Hacks Every Girl Should Know
[nextpage title="…"]
Don't have much time (or money) for those long visits to beauty salons? We found some useful hacks that can save time and money while helping you look wonderful in hardly any time at all. Here they are:
• Going to contour? Do it this way -> apply to your face as if you are going to war. Make cross signs on your chin, under the eyes, and between your eyebrows, making sure not to cover the entire face, then blend them all in to see the effect.
• Don't like it when lipstick gets stuck on your teeth? Insert your finger inside your mouth like a lollipop then take it out.
• To conceal dark circles apply concealer under your eyes in a triangle shape, covering the entire lower portion instead of dotting it between nose and eyes. This works much better!
• Before applying eye shadow cover the entire eyelid with white pencil eyeliner to make your colorful eye shadow pop. Now flaunt your eyes!
• To make your lipstick last longer place a tissue to your lips after applying lipstick, then take a soft brush and dust some translucent powder over the tissue.
[/nextpage] [nextpage title="…"]
• Warm your eyelash curler for longer-lasting curly lashes. The warm curler works better than at room temperature. You can run it under warm water, stick it in your bra for a few minutes, or use your hair dryer for a few seconds to warm it up!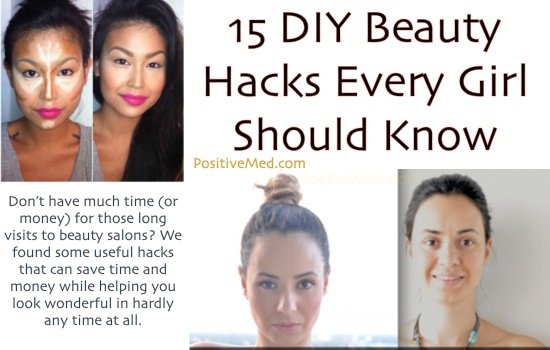 • To get more volume and avoid white powder blotches apply dry shampoo on your long locks before you go to bed, not in the morning when you are supposed to wash your hair. The tossing and turning will help it work better.
• To make your lashes look fuller dab a cotton ball in baby powder and apply it to your lashes, focusing on the tips, then apply mascara over the powder which help them look fuller.
• This is really worth something great, you can get rid of your split ends by twisting your hair tightly and snipping off the ones that pop outside with a sharp scissors.
• Doing French manicures is easy using with a rubber band, roll it on your fingernail leaving the upper white portion of your nail free then apply nail polish to the top. This will help you avoid the mess on your nails.
[/nextpage] [nextpage title="…"]
• After washing your hair use a cotton tee instead of a towel. The towel creates friction and split ends. Using a cotton t-shirt will also help your curls. Wring out the water from your hair with the help of tee then wrap it on your head.
• Don't forget to check your face in the mirror when you get in the car. Different sources of light can help you find mistakes you made in the house.
• Make use of white base coat instead of a transparent one on your nails, this will give you more vibrant nails after using nail polish.
• Save your dried out mascara by putting the closed container in a warm cup of water. This will help soften it soft and it will apply smoothly and clump-free.
• Mix some baking soda in water to make a paste for removing self-tanner mistakes on your skin. This will also help remove orange patches on your skin from sun exposure.
[/nextpage]