How To Peel A Kiwi With A Spoon
Kiwi are delicious fruit and they are loaded with vitamins including C and K.
This is a simple, yet mind-blowing trick to peel Kiwi fruit, all you need is a knife and a spoon!
Take the Kiwi, cut the top and bottom off, then take your spoon and insert it between the fruit and the skin, run the spoon all around the fruit and squeeze the fruit a little, your Kiwi will come right out of the skin!
Now you can enjoy this delicious fruit in just seconds!!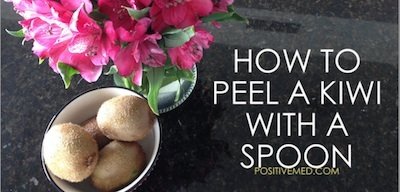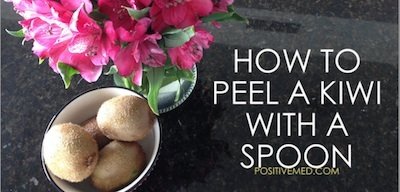 Edited 7/18/14 SCD