OK, I'll Admit I Want Killer Legs + Here's How To Get Them
OK, I'll admit it: I want attractive legs. As much as I love to get all sweaty, running around on the trails out here in Boulder, I want to feel attractive in a short little dress, too. You with me on this one?
Unfortunately, even if you've got the most perfect diet, beautiful legs can't be made in the kitchen. Here are a few tips to get your legs looking wild and hot:
1. Exfoliate and moisturize.
No matter how toned your legs are, if you do not properly exfoliate or moisturize, your legs will look dry. To give them a nice shine, try a coconut, almond, or sesame oil-based body oil or moisturizer.
If you're using products on your legs, make sure they're organic and don't have any synthetic fillers. You don't want anything unnatural being absorbed into your skin and then worse, your bloodstream! If you want to be more of a detective, find a product that has antioxidants as well to help you properly nourish your skin from the inside out.
2. Practice yoga
Yoga will keep you strong and it definitely helps with flexibility. When your muscles look longer and leaner, your legs are better-looking for sure.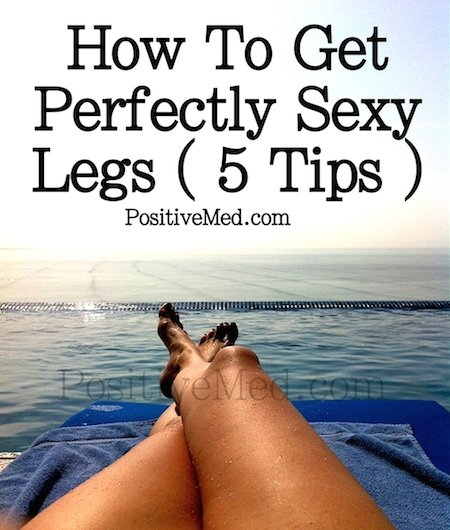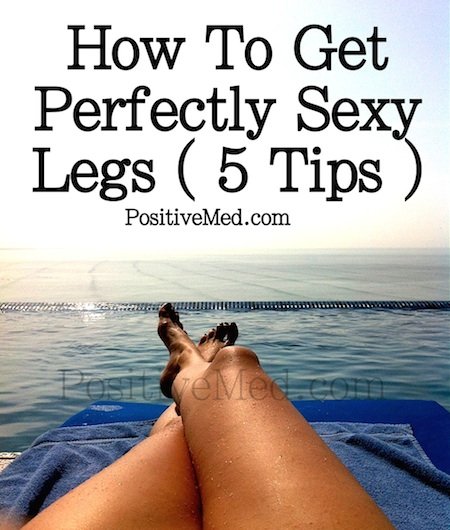 3. Climb some stairs.
You can climb stairs at the gym on the stair climber or you can make it happen outside. Personally, I love going to the local high school football stadium and running the stairs there. One flight is about 60 steps. If you do 2 at a time (meaning 30 steps total), and repeat about 20 times, I guarantee that your bum, quads, thighs, saddlebags, calves and legs will look incredible. (Although you may also be cursing me later!)
4. Run for 20 minutes a day.
Running is a sure way to keep your legs looking toned. Some people can get away with 20 min a day, some need more. If you're looking for a stronger, athletic look, you probably want to do more.
5. Do some lunges, squats, and kick-backs.
Lunges, squats and kick-backs are the fastest way to keep your thighs and butt from looking like cottage cheese. Without them your muscles are sure sag and atrophy at some point. Not to mention, these exercises will definitely make you stronger. But here's the good news: all it takes is 3 sets of 15, that is not much.
What do you do to promote good leg health? Are you exercising? Do you have a beauty routine you love? I'd love to hear from you. Please leave your thoughts below!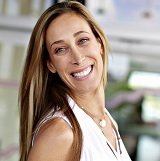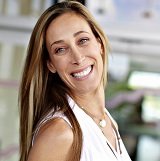 Hayley Hobson is an author, speaker, business coach, yogi, Pilates and holistic nutritional expert based in Boulder, CO. Hayley creates lifestyle transformations by coaching her clients to strengthen, nourish and evolve through the cycles and shifts in life. Combining cutting edge understanding in all three disciplines due to years of anatomical study and dietary theory, Hayley's approach leverages their blended benefits and results. Her unique and intelligent style promotes strengthening while softening–empowering her client's to heal not only their physical bodies, but their hearts and minds as well. Hayley studied at the Institute for Integrative Nutrition, continues her studies with David Wolfe, raw food expert and is an essential oil expert in her own right. She is a doTERRA Certified Pure Essential Oil Diamond Director and a Pangea Beauty Ecologist. Her insights and articles can also be found on her 
blog
, 
Elephant Journal
and 
Islaorganics
. She has also been featured in 
Pilates Style
magazine, 
Natural Health
 magazine and 
Triathlete
 Magazine. She has fun running and playing in the mountains with her husband, former world-ranked triathlete, Wes Hobson and their two beautiful daughters, Makenna and Madeline . To learn more about her nutritional courses, events she's hosting and custom programs go to
hayleyhobson.com 
or follow her on 
Facebook
 or 
Twitter
 or 
Pinterest
.
Source: http://www.mindbodygreen.com