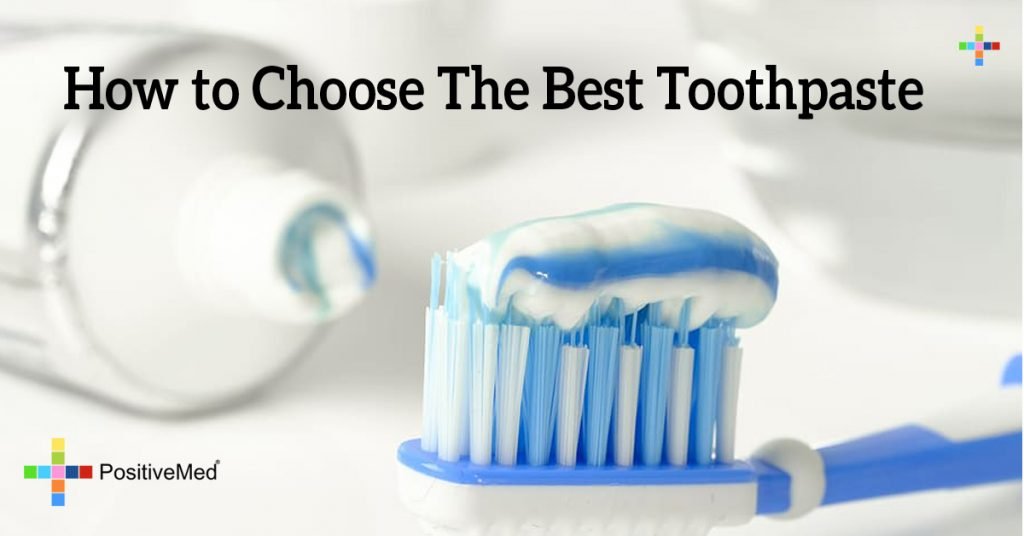 How to choose a Perfect Toothpaste
By PositiveMed-Team
Edited By Stephanie Dawson
Last Update: December 19th 2013
Toothpaste is one of those mundane, everyday items that few people give any thought to until they're actually in the store staring down a multitude of choices in harsh, artificial light. Combine the spartan white of the floor tiles with the shiny, rainbow packagings and it's more than enough for a headache.
The first step is figuring out which toothpaste is ideal for one's needs.
Sensitive toothpaste is a great option for those who suffer from sensitivity such as extreme temperatures. These toothpastes usually contain ingredients that help block pathways that lead to nerves in teeth.
Whitening toothpastes contain abrasive components that help polish the teeth and remove stains. Still, they do not remove stains completely, only help in removing minor stains or yellowness.
Fluoride is a special chemical that aids in cleaning teeth and strengthening enamel. However, it can be a strong chemical, and some say that it might have negative effects on the teeth.
Plaque that is not removed from the tooth surface turns into a hard substance called tartar. Tartar is hard to remove and can lead to gum disease so its crucial to prevent it. Tartar control toothpaste contains ingredients that help prevent tartar from forming on the teeth.
Dental plaque found under the gum line can lead to gum disease. Although gum health toothpastes are not a professional gum disease treatment, they can control dental plaque and help prevent the possibility of gum disease in the future.
Smoker's toothpastes contain abrasive materials used to remove stains. Dentists do not usually recommend smokers' toothpastes, as they can further damage your teeth and delicate gum tissue.
Like many mouthwashes, fresh breath toothpastes are designed to mask bad breath but do not actually treat halitosis.
For those who are uncomfortable brushing with chemicals, natural toothpastes may be an option. These contain all-natural ingredients but have varied results. Some natural toothpastes may not contain fluoride, so you should check the label before buying the product.
Children's toothpastes have been developed to meet the special needs of children. As children are extremely susceptible to dental cavities, their toothpastes often contain fluoride. Younger children should only use a small amount of toothpaste to avoid ingestion to prevent dental fluorosis and should be always supervised during brushing.
Baking soda has traditional significance because it was once used to clean teeth. Although baking soda has no therapeutic value, some prefer it because they enjoy the fresh feeling they get after brushing with it.
Gel toothpastes are relatively new and some contain mouthwash, which may be why many prefer the consistency or taste of a gel over a toothpaste. While gels may make your mouth feel fresher, there's no proof that they clean teeth better than toothpastes. Also, many gels do not contain fluoride.
Dry powders are available to clean your teeth but they are often more abrasive than toothpaste.
Once you've figured out the type of toothpaste you want to use, check the back of the labels for some ingredients that can be harmful to your teeth or your health. Use your best judgment on which ones you want to avoid as it may not be possible to elude them all.
Sodium Lauryl Sulfate: This chemical has been known to create a variety of health problems, especially if ingested. It can stay in the body for up to five days, accumulating in vital organs such as the heart, liver, brain and lungs. If combined with certain other chemicals, sodium lauryl sulfate can turn into harmful carcinogens.
Propylene Glycol: An active component in antifreeze, propylene glycol can be absorbed through skin and affect the brain, liver and kidney, causing abnormalities. Be careful not to get toothpaste containing this ingredient on your skin!
Diethanolamine(DEA): DEA has been known to disrupt hormones and form harmful nitrates that form cancer.
Triclosan: Triclosan is a chemical that has been classified by the Environmental Protection Agency as a pesticide. It produces risks for both the environment and human health, as many suspect that it may be a cancer-causing chemical.
If you want to avoid these chemicals you can also make your own toothpaste
SOURCES:

How to Choose Toothpaste, 1800Dentist – http://www.1800dentist.com/toothpaste/
How to Choose the Best Toothpaste for Your Teeth, Frey Smiles Orthodontics – http://www.freysmiles.com/blog/view/what-is-the-best-toothpaste-for-your-teeth
How to Choose the Best Toothpaste, Teeth Whitening Master – http://www.teethwhiteningmaster.com/how-to-choose-the-best-toothpaste
How to Choose the Right Toothpaste, Rochester Dental Health Affiliates – http://www.rochesterdentalhealth.com/blog/84-how-to-choose-the-right-toothpaste.html