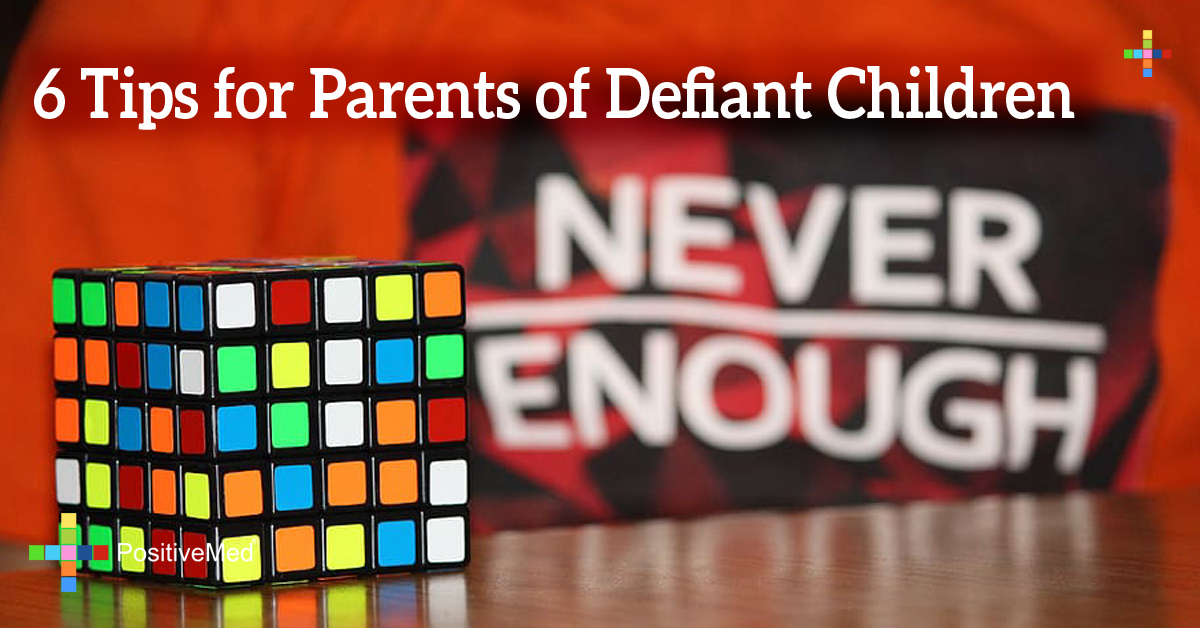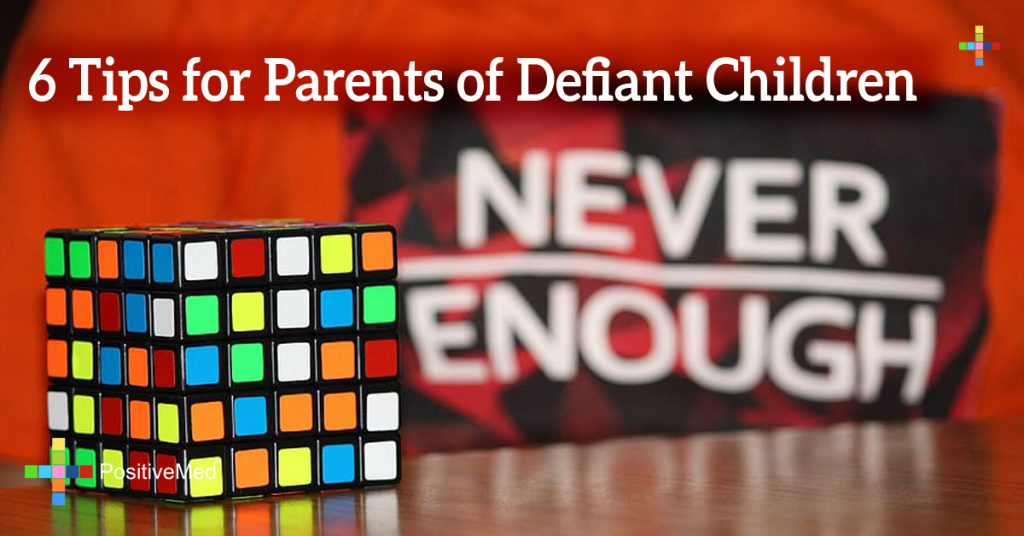 6 Tips for Parents of Defiant Children
By PositiveMed-Team
Edited By Stephanie Dawson
Adolescent or teenage years are a crucial stage before entering adulthood, it's the stage where mental illness can arise and life-long personality and temperament traits are established. Proactive parenting can make a huge difference for all children, teenagers included, rebellious or not. Active parenting is crucial for healthy child development. There are sensitive and high-risk areas adolescents are facing much of the time, these areas include relationships, mental health, drug use and abuse, driving, even involvement in criminal activities. At times we are witnesses to how easily our teenagers are exposed and react to threatening situations involving violence, drugs, or irresponsible love-making practices. Sometimes it seems jeopardizing their own well-being is a large part of adolescence. In this article we will explain some recommendations according to experts on how to resolve issues and dealing with rebellious teens.
Stop labeling teenagers. Sometimes we have a fixed and static image of our teen's rebellious attitude. We can see them as stubborn or hyperactive and can judge them easily with negative comments or recriminations according to the negative image we have. Sometimes when we stop labelling and change our vision of them we can find a better approach because we realize that they can change and we are being judgmental. Instead of stubborn think non-conforming and persistent, change hyperactive to enthusiastic, or from negatively bossy to leadership potential. Our teens react to what we think of them, we need to be sending positive messages of change and support.
Choose your battles with your kids. Your teenagers are going through periods of development and change, your relationship with them is changing too. As parents we need to bite our tongues sometimes and teach them to do the same, if we keep fighting about all the small stuff its counterproductive. Look for solutions to arguments and offer possible solutions to negotiate with them. Identify areas of conflict like too much texting, lack of interest in school, messy room and talk about the importance of each one, let them know you will be focusing on those aspects, treat them with respect and listen, expect respect back. Keep your expectations clear and be willing to listen to their desires. If they are getting good grades and keeping up with their responsibilities does it really matter if they only want to wear black clothes for a few months? They will outgrow it.
Resolve problems, unresolved issues are chronically threatening to the relationship between parents and teens. Ask your kids to take a walk or a field trip or something fun and talk about what is happening in their lives. Try to understand their point of view, validate their feelings, and start a plan together to stop fighting and resolve issues. Let them know your relationship with them matters and that you will love and support them no matter what.
Talk about love-making. We all know that STDS pregnancy, and other risky behaviors are in the field of experimentation that can end with regrettable decisions for life. Start gradually, before they hit puberty, research scientific and truthful information, you will overcome the initial awkwardness and replace it with encouragement. Talk about birth control and be realistic.
Be aware of possible mood disorders. You'll need to discern between normal adolescent behavior and what is not. With clinical depression and drug abuse the trend is alarming. We need to keep our eyes open for signs of depression that can lead to addiction or suicidal tendencies. Recognize, prevent, and treat. Psychotherapy and medication, active involvement in community and school art or sports groups, discussion, or debate groups are always welcome.
Train them to cope with negative and stressful events. Set a good example in coping with setbacks, focus on raising a balanced person, not a high-achieving performer, they need to know they are doing things for their own well-being, don't force them into the same activities you enjoyed or wish you could have, they are their own people, with their own dreams and desires.
Involve them in sports if they are at all interested. Teen sports can be wonderful for promoting teamwork, discipline, and are a good antidote for boredom, obesity, and depression. Encourage your kids to do exercise by doing so, maybe even as a family.