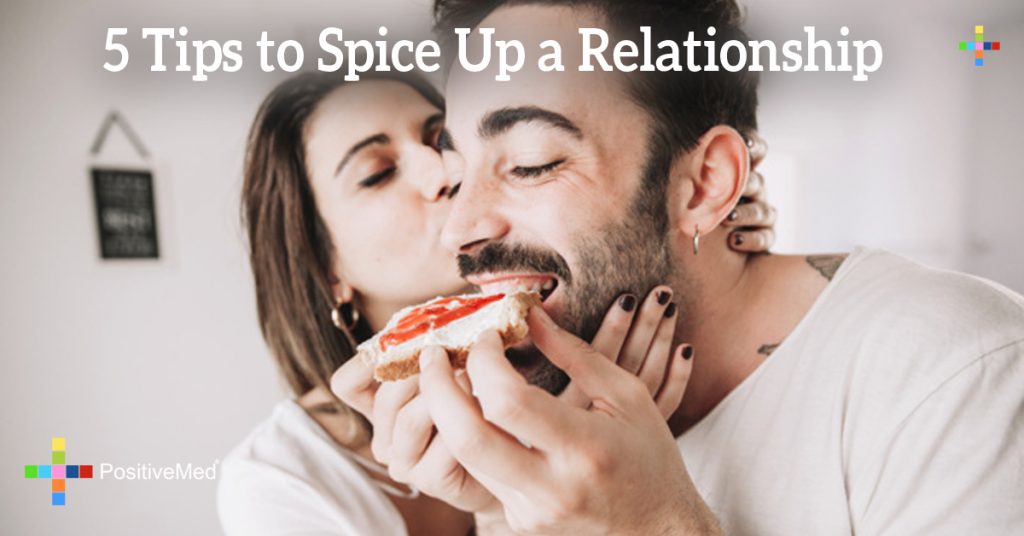 5 Tips to Spice Up a Relationship
By PositiveMed-Team
Edited by Stephanie Dawson
Relationships can be beautiful as well as painful. People living together often complain that their relationship has lost the excitement and fun, this can be due to many things ranging from personal differences to busy schedules. For any relationship to last that feeling of anticipation should remain alive.
1. Make your hobbies your gateway
Generally pursuing our hobbies makes us happy, this happiness is multiplied when we have someone to share it with. To maintain spice in your relationship its a good idea to pursue your own and your partner's hobbies together. This will keep you excited and have something to look forward to while enabling you to spend more time with each other. This can work better than exchanging expensive gifts. It will keep you closer to your partner and will keep your relationship alive.
2. Add food to the mix
Its no secret that good food can make people happy, including couples. Studies show that couples who eat together remain closer than couples who don't. Try dining out more often and to be alone while you do that. If you can't go out cook something tasty at home with the help of your partner. This can expand your culinary horizons while you grow closer.
3. Give priority to important events
Couples, especially married ones, often get so busy with their daily lives that they do not give the importance to significant events in their lives they deserve. Dates such as anniversaries, birthdays, and holidays have meaning to people. Plan a surprise for your partner on their birthday or on anniversaries and observe the happiness they feel. It makes the other partner feel cared for and revives the feeling of romance. Exchanging gifts is not as important as spending quality time together. If you can't remember the dates write them in your planner or use mobile reminders. Taking care of small but important things is essential to a happy relationship.
4. Turn the heat up
The cause of many unhealthy relationships is lack of closeness, it can be the biggest indicator of the health of your relationship. Try to make your bedroom appropriate for love-making and quiet moments. Wear something appealing. Enjoy cuddling and caressing each other. It can be fun to send flirtatious messages to your partner while at work, but ensure that no one else has access to your partner's message box. Most important tip: remove the television from your bedroom ASAP. Its the biggest hurdle between you and your partner.
5. Talk about past and future
Talking about happy moments you have spent with your partner almost makes you relive them. It reminds you of the happy times you have spent together and makes you believe your partner is capable of keeping you happy. Similarly, planning things to do in the future times gives you something to look forward to. It keeps the excitement alive and helps boost bonding with your partner.