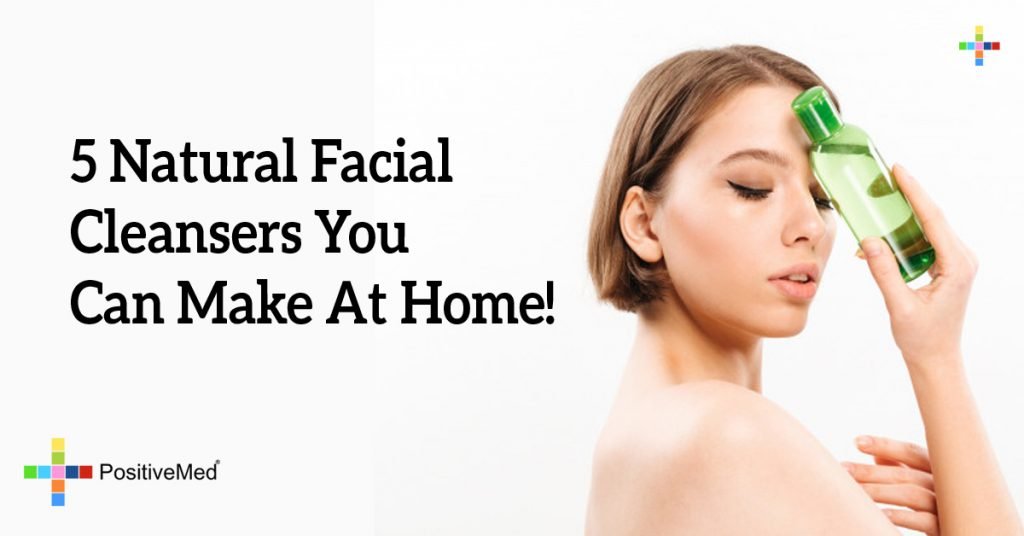 5 Natural Facial Cleansers You Can Make At Home!
By PositiveMed-Team
Edited By Stephanie Dawson
Today much is being said about chemicals present in beauty products and the ill effects. In view of the fact that chemical-based cosmetics are harmful to our skin and overall health it becomes important to find a more natural alternative to these beauty products.
1. Honey
Honey is extremely a wonderful facial cleanser due to its moisturizing properties. Take one Tablespoon of raw honey in your palms and apply it gently to your face. If you have dry skin you can add some milk or cream. Leave on your face for 10 minutes then rinse with lukewarm water. Honey can also be used to remove make-up. Pour a few drops of honey on a piece of cloth and add some baking soda to it, rub on your face then wash with warm water.
2. Yogurt-based
Yogurt is a rich source of protein and one of the healthiest bacteria. Its a natural cleansing agent and contains lactic acid and fat which helps detoxify the skin. Mix a small amount of plain yogurt with a few drops of lemon juice for a soothing fragrance. Use your fingers to apply this mixture to your face and leave for 5-10 minutes then wash your face with warm water. The yogurt mixture can be used to remove make-up.
3. Baking soda/water
A thin mixture of baking soda and water can be used as a face cleanser that is totally natural and can be easily made at home. Apply this mixture to your face using your palms, after 4-5 days of regular use you will observe results including reduced acne, and cleaner, softer skin. If you find the mixture gritty try adding some more water until desired texture.
4. Avocado
Avocado is a nice facial cleansing agent. The healthy oils help moisturize the skin. It also helps smooth skin and is safe for sensitive skin. Place the mashed avocado in a bowl and add a few drops of lemon, apply it to your face and leave for 10 minutes, then rinse with warm water using a washcloth if necessary. The best thing about this natural cleanser is that you won't need to use post-cleansing moisturizer.
5. Almonds and oats
Almonds and oats can be used as face cleansing agents. To create your own face-cleansing paste grind a small handful of almonds and add to a mixture of water, honey, and peppermint tea. You can use glycerin if your skin type is normal. If you do not want to use the water and honey you can use cream and yogurt, especially if your skin is dry. For oily skin lemon juice and water is more suitable. After mixing the ground almonds with mixture selected apply the cleanser to your face avoiding eyes. Leave for 3-4 minutes then wash off with warm water.