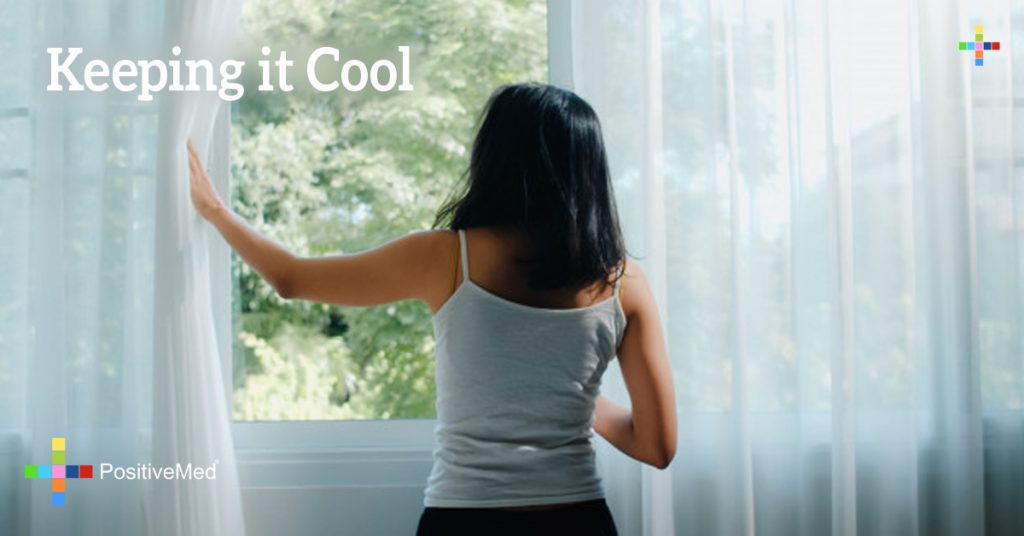 It's summer time and the living is easy… or is it? Many of us are sweltering in our homes, sweating in the heat, and going from air-conditioned spaces to hot and humid areas all day long so our bodies have a difficult time adjusting to the heat. Getting overheated can lead to dehydration, heat stroke, cramps, and general misery. There are several things you can do to keep you and your family cool and healthy while you enjoy all that summer has to offer.
Soak it up – water that is… drink it, freeze it, mist it, soak in it. Go swimming, take the family to the shore or the pool or waterpark for the afternoon. Take a tepid shower and keep cooling it. Soaking in the water brings your internal temperature down.Buy everyone Super-Soakers and go outside and play while you cool off.
Drink lots and lots of water, sweating will dehydrate you quickly, also add sports drinks to replace lost electrolytes, avoid excess alcohol and caffeine as they will help dehydrate your body. Make popsicles out of juice too.
Put some water in a spray bottle and keep it with you, this really comes in handy while watching little league games, gardening, or just hanging out outside.
Place a frozen bottle of water in front of your fan for cool air, you can re-use it several times.
Close it off – in the evening open your house to the cool breezes, then close them before the heat of the rises, close your blinds, close your drapes, and lock that cool air in for as long as you can.
Fans – the steady whirring noise is reminiscent of summer for many of us, even if you use central air conditioning fans will distribute the cool air more efficiently, ceiling fans are great, as are standing and box fans. Set them up strategically for a nice cross breeze.
Spice it up – it's more than coincidence that warmer climates are also known for spicier foods, it's smart, the heat from the spice will cause you to sweat, which in turn cools you down. Get creative, add hot sauce and hot peppers to your foods in creative and fun ways.
Eat smart – eat cooler foods, think cold soups and salads, use the grill, utilize slow-cookers and steamers rather than your oven.
Use awnings, umbrellas, hats, etc. Soak a washcloth in cool water and place it on your head or your neck. For outdoor activities you can pack several frozen washcloths or hand towels into a separate cooler and pull them out as needed.
Work out smart – if you exercise outside do it in the early morning or evening when it's cooler, consider a water exercise class, they are wonderful, cooling and effective.
Use the basement! If you have a basement area you can use as a family room it is quite often 10-15 degrees cooler than the rest of the house.
Take a nap! Sometimes the best way to escape the heat of the day is to just find a relaxing spot to snooze, it's part of your body's natural cycle to relax more in extreme heat, that's why it makes us drowsy.
Enjoy the summer months, we will think of them longingly when it's twenty below zero with a foot of snow on the ground! Protect yourself, wear sunscreen, and enjoy it smart.
Sources: http://www.thedailygreen.com/green-homes/latest/keeping-cool-without-air-conditioning#slide-1
http://www.huffingtonpost.com/2012/06/27/spicy-food_n_1628200.html#s1148058&title=Grilled_TBone_Tostadas
http://www.medicinenet.com/script/main/art.asp?articlekey=52796