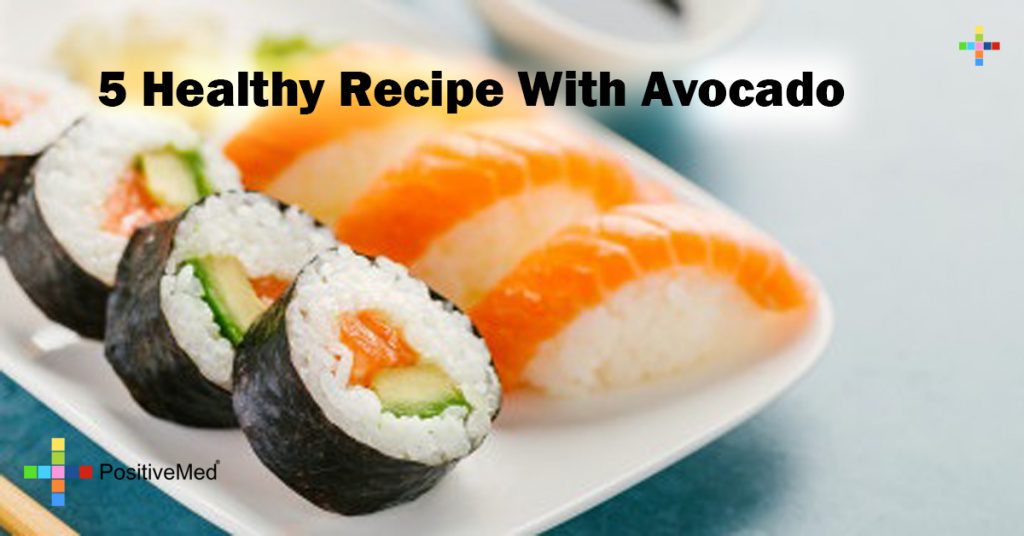 Avocado…more than Guacamole!
Avocados are actually classified as a fruit, are rich in monounsaturated fat that is easily burned for energy. Personally, I eat a whole avocado virtually every day, which I usually put in my salad, but here are some ideas on how to use avocado in a more creative way than any salad or the famous (and delicious) guacamole.
Zucchini and Avocado soup with cucumber salsa an antioxidant-
packed appetizer

Ingredients
3 cups chopped zucchini
1/2 cup thinly sliced green onions, divided
1 (14-ounce) can vegetable broth
1 1/4 cups diced seeded peeled cucumber
1 tablespoon chopped fresh cilantro
3 tablespoons fresh lime juice, divided
1/2 teaspoon salt, divided
3/4 cup diced peeled avocado
3/4 cup low-fat buttermilk
1/4 teaspoon ground cumin
Preparation
Combine zucchini, 1/4 cup green onions, and broth in a large saucepan; bring to a boil. Cover, reduce heat, and simmer 5 to 7 minutes or until zucchini is tender. Remove from heat; and let cool for 30 minutes.
While zucchini mixture cools, combine remaining 1/4 cup green onions, cucumber, cilantro, 1 tablespoon lime juice, and 1/4 teaspoon salt in a small bowl; toss well. Cover and chill.
Place remaining 2 tablespoons lime juice, remaining 1/4 teaspoon salt, zucchini mixture, avocado, buttermilk, and cumin in a blender, and process until mixture is smooth. Cover and chill at least 2 hours. Pour soup into bowls, and top with cucumber salsa.
Shrimp and Avocado California-style sushi easy to roll
Ingredients
1 cup of sushi rice (If you want a boost of fiber, switch to brown rice)
1 tablespoon rice vinegar
1 tablespoon mirin
1 tablespoon honey
1/4 teaspoon salt
8 sheets nori, top 1/4 cut off and discarded
2 teaspoons store-bought wasabi
1/2 pound cooked medium shrimp (16 pieces), halved lengthwise
1 avocado, sliced
1/2 cucumber, peeled, seeded, and cut into thin strips
Preparation
Cook the rice per the package directions. Meanwhile, combine the vinegar, mirin, honey, and salt in a small bowl. When the rice is cooked, stir in the vinegar mixture and let stand, covered, for 10 minutes.
Working one at a time, place a nori sheet on the work surface. Starting at the edge closest to you, spread the bottom half with a slightly rounded 1/3 cup of the rice. Spread 1/4 teaspoon of the wasabi in a straight line across the center of the rice. Top with 4 of the shrimp halves laid end to end, 1/8 of the avocado, and 1/8 of the cucumber. Using a sushi mat, fold the end of the nori nearest you over the filling and roll. Repeat with the remaining ingredients. Cut each roll into 6 pieces to serve.
Avocado and Tomato Herbed Morning Glory Tacos
Ingredients
4 6-inch corn tortillas, warmed
2 wedges laughing cow light garlic and herb cheese
1/2 cup organic valley 100% egg whites
4 fresh basil leaves
1 plum tomato, sliced
1/2 cup avocado, sliced
Preparation
In a pan coated lightly with cooking spray, scramble the egg whites with the basil leaves. Warm the tortillas, then spread evenly with Laughing Cow cheese and top each with scrambled egg whites, sliced plum tomato and sliced avocado
Mango- pineapple and avocado sunny look Salsa
Ingredients
1 mango
1 Hass avocado
1/3 fresh pineapple
1/4red onion
2 tablespoons chopped fresh cilantro
1 tablespoon fresh lime juice
1/4 teaspoon salt
Preparation
Chop the mango into 1/4″ to 1/2″ pieces. Chop the avocado into 1/2″ cubes. Chop the pineapple into 1/4″ to 1/2″ pieces. Finely chop the onion.
Combine the mango, avocado, pineapple, onion, cilantro, lime juice, and salt in a bowl. Serve with the tortilla chips.
Amazingly delicious Avocado Breakfast Muffin
Ingredients
1/2 ripe avocado, mashed
1 whole wheat or multigrain English muffin, split and toasted
1 egg
1 slice Canadian bacon or extra-thin sliced deli ham
0,5 slice reduced-fat Colby-jack cheese
Preparation
Spread the avocado over the bottom half of the muffin. Place on a plate; set aside.
Heat a small nonstick skillet coated with butter-flavored cooking spray over medium heat. Crack the egg into the skillet and cook for minutes, or until the egg white is solid. Gently slide a spatula under the egg to break the yolk, using the spatula to keep the yolk beneath the white.
Place the bacon and cheese over the egg; cook for 2 minutes, or until the cheese melts. Slide the egg mixture onto the muffin with avocado. Top with the remaining muffin half.