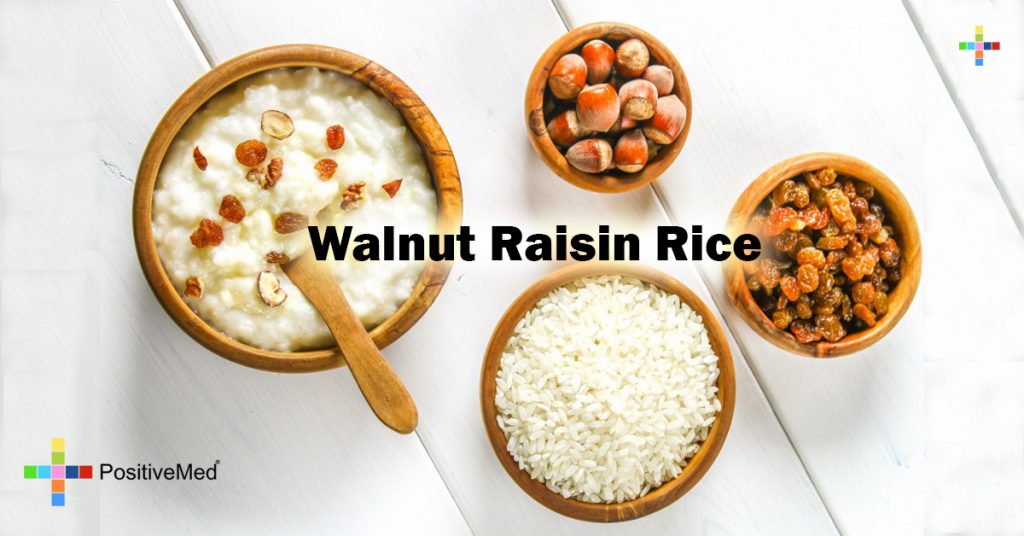 Walnut raisin rice is an easy-to-prepare, delicious and healthy food that you can have it alone or you can put it as a side dish with other healthy foods. If you're vegetarian, you can try it with yogurt or salad. If you're not, you can combine it with kebabs (grilled meat) or you can have it with small meatballs.


Ingredients for 2 servings (adopted from veggiebelly.com):
Cooked long grain rice – 2 cups
Walnuts – a big handful
Raisins – 2 tbsp
Olive oil – 1 tbsp
Lemon juice – 1 tsp
Salt – about 1 tsp
Pepper
"Put the walnuts in a zip lock bag and crush them lightly using a rolling pin. Place the crushed walnuts in a pan and toast on medium heat till they are slightly browned. Be careful not to burn the nuts.
When the nuts are done, add all remaining ingredients to the pan and mix well.
Any combination of nuts and dried fruit will work in this recipe. Try toasted pine nuts or hazel nuts with chopped, dried apricots or figs. You could also use brown rice or packaged microwaveable rice. If you are boiling your own rice, make sure it is al dente and not mushy."