Daily, an overwhelming number of volunteers put themselves out there to help people in need. Not surprisingly, the same applies to the novel circumstances of the new coronavirus outbreak. A lot of you may be wondering how to help, to be the most efficient, and at the same time, to do more good than harm.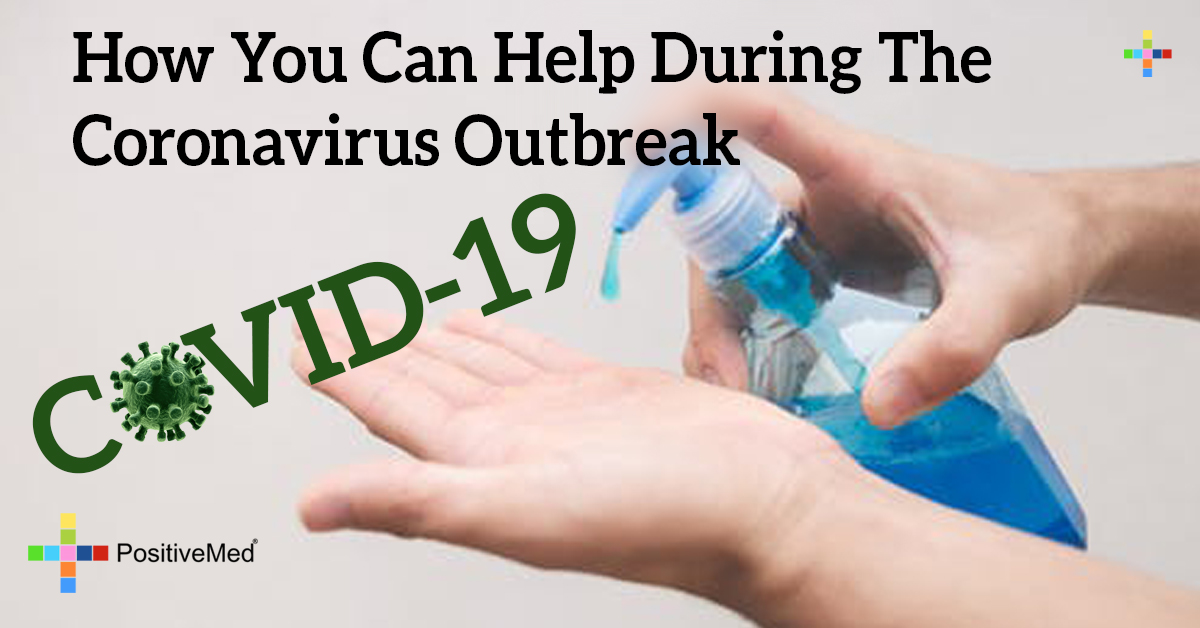 COVID-19 in the USA
Infections spread over throughout the US. Each state knows something about it. COVID-19 testing procedure came late, but not everything is lost. Keep in mind that some unprivileged groups will experience this public health crisis more than others: workers who can't call in sick, older people, and those who don't have access to quality health care. While many people are rushing to meet their needs by stocking up on supplies, certain groups will find it hard to do. There is physical and mental health, as well as economic impacts at stake. Schools' and businesses' closure is not the end of the story. There are people, the most vulnerable ones, who will need to be cared for during the pandemic. 
Basic ways of helping
The most important action regarding each individual is to stop spreading the virus by following health services' instructions! It's called flattening the curve. So, first of all, wash your hands and don't touch your face – these come first. And stay home if possible. If you want to help more than this, non-profit organizations will know exactly what to do with your eagerness to help and your money. More than 1,000 volunteer groups set up to help those who self-isolate during the outbreak. Let's browse some good examples to follow in your community.
What others came up with?
Social communities work together. A group of traders in Sherborne, Dorset, launched a service offering dog walking and home deliveries. 60 people came to volunteer within hours of launching. Leicestershire milkman Tony Fowler not only delivers his usual milk to his self-isolating customers over 70 but he also brings whatever they need, from toilet roll to light bulbs. Shops have created special shopping sessions for those most at risk of infection. Let's not forget children across the country, painting rainbows and putting them up in their windows. Dame Vera Lynn tried to cheer the nation up by recording a video to mark her 103rd birthday. People are also keen to support bars, cafes, and restaurants during the outbreak. Those in need can request shopping, urgent supplies, or a friendly phone call, and their needs are met in their local communities. 
Volunteers' groups are working hard. Feel free to join their efforts!
If you want to help in person, rather than transferring your money to the stranger organization's bank account, there are plenty of actions to take! 
In the majority of countries where the outbreak recently took place, medical supplies need to be shipped in a larger amount than they would normally. The humanitarian group called Direct Relief has been delivering personal protective equipment including masks, gloves, gowns, and oxygen concentrators to China since January. They are devices that patients can use to breathe at home instead of staying at the hospital. The company recently bought about 500 oxygen concentrators for U.S. patients, committing $2 million to help the nonprofit community. If you wish to donate to Direct Relief, feel free to do it! 
Meals on Wheels delivers meals to older people who can't leave their homes. During the outbreak, the demand has increased significantly. Meals on Wheels provides a kind of critical social interaction for many of its clients. They need some more healthy volunteers on call to make deliveries during the pandemic. Volunteer or donate to Meals on Wheels if you wish to help. 
Another crucial way of helping is by donating money to a reputable nonprofit organization. Philanthropists and corporations worldwide are happy to address the novel coronavirus crisis. The largest donors in the U.S. have been the Bill & Melinda Gates Foundation. Nonetheless, you don't have to be a billionaire to share your part. Charity Navigator and CharityWatch online present lists of vetted charities like Lutheran World Relief, American Red Cross, CDC Foundation, CERF+, Feeding America, Feed the Children, No Kid Hungry, Salvation Army, Team Rubicon, United Way Worldwide, Heart to Heart International, and Doctors Without Borders.