4 Spots on Your Body That Help With Excess Weight
Obesity is one of the most problematic health issues today, particularly because it can cause heart disease, depression, and several other complications. Scientists have even exhausted many of their resources while trying to rid the universe of this predicament. As a result, most people seem to have accepted obesity, rejecting the possibility of fitness. Today, humanity appears to be allergic to the thought of exercising to burn excess weight.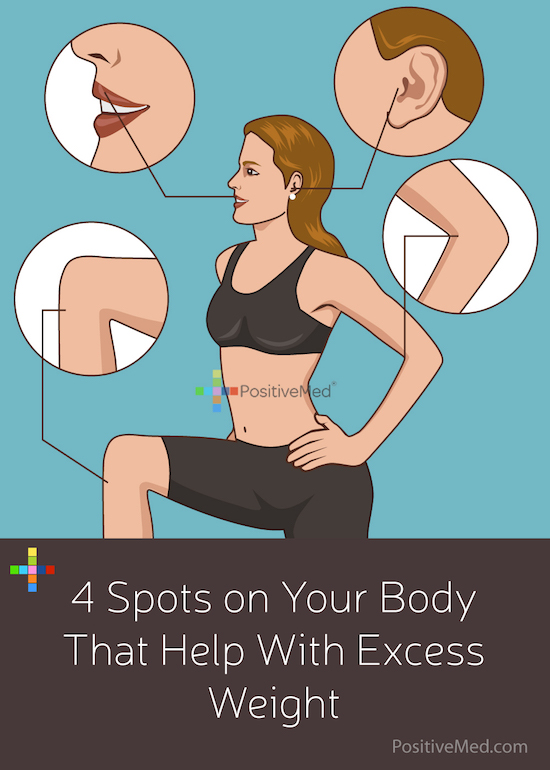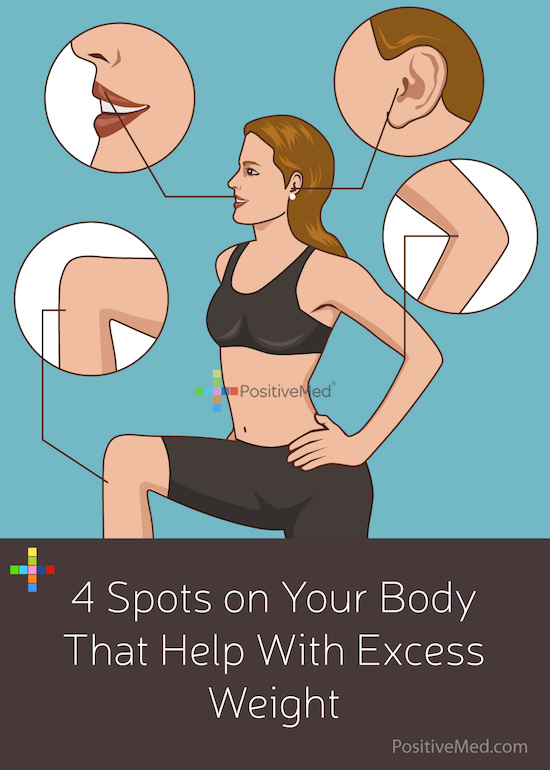 You may have already tried different weight loss techniques such as dieting or even starvation, all in vain. Nevertheless, alternatives to combat this problem do exist, with natural remedies proving most useful. This is particularly the case if you consider the lack of potential side effects provided by natural treatments. One of the natural methods of losing excess weight has been present for quite some time, although it has just begun gaining popularity.
Massaging the four points listed in this article will help you improve your metabolism, eliminate excess liquid deposition, and rid unwanted fat. Modern reflexology backs the idea that massaging these four points contributes to the stimulation of various body functions. According to this theory, directed massage leads to weight loss by aiding the digestive system, controlling appetite, and promoting body awareness.
Inner elbow crease: Apply pressure to this point using your thumb for at least a minute between two and three times every day. The pressure point located in your inner elbow crease connects to the large intestines. Applying pressure on this spot stimulates bowel function.
Detoxification helps a lot when it comes to losing weight seeing as it promotes metabolism and the burning of fat. Proper detoxification starts with bowel movement, which means the entire digestive system needs balance. Apart from improving your physical health, bowel movement also impacts your psychological well-being. The stimulation of bowel function also helps in the elimination of unwanted moisture and excess heat from the body.