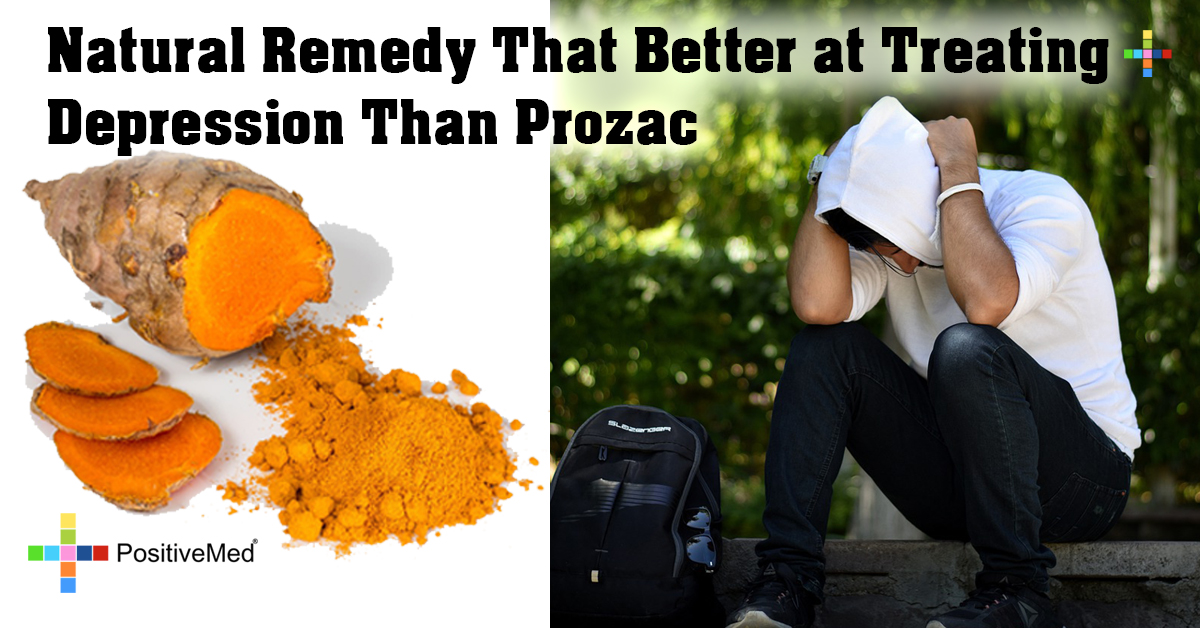 Natural Remedy That Better at Treating Depression Than Prozac
Of course, there are many ways you can consume turmeric. It makes a nice addition to soups, stews, and chilis. You can purchase curcumin capsules at most vitamin or natural foods stores, which can offer a metered daily dose. Turmeric can also be used in beverage preparations like the one detailed in the following recipe. This delicious citrus beverage consumed daily will deliver the turmeric you need to make a difference in your depression plus plenty of healthy vitamin C.
Turmeric Lemonade
4 cups of cold filtered or sparkling water
2 tablespoons of freshly grated or powdered turmeric
4 tablespoons of 100% maple syrup, honey or Stevia if you are trying to avoid sugar
Juice of 1 1/2 lemons or limes
Juice of 1 blood orange (optional)
In a 64 oz pitcher, combine the juice of the lemons with the juice of the blood orange, the maple syrup, honey or Stevia and the freshly grated or powdered turmeric. Mix thoroughly with a long-handled spoon.
Slowly pour the filtered or sparkling water over the juice, sweetener, and turmeric blend, stirring to combine. Serve chilled or over ice. This recipe makes 4 servings.
A Great Natural Choice
When it comes to your body, avoiding chemicals – even the ones in some prescription medications – is usually what's best. If there's a way you can treat a physical or mental ailment naturally, it's advisable to do so, since natural and herbal medications often produce effective results without negatively impacting the body in any other way. Like its cousin ginger, turmeric has been used for centuries as an effective folk medication, and given the low cost of the versatile spice, it is an accessible way for many people worldwide to alleviate depression symptoms.