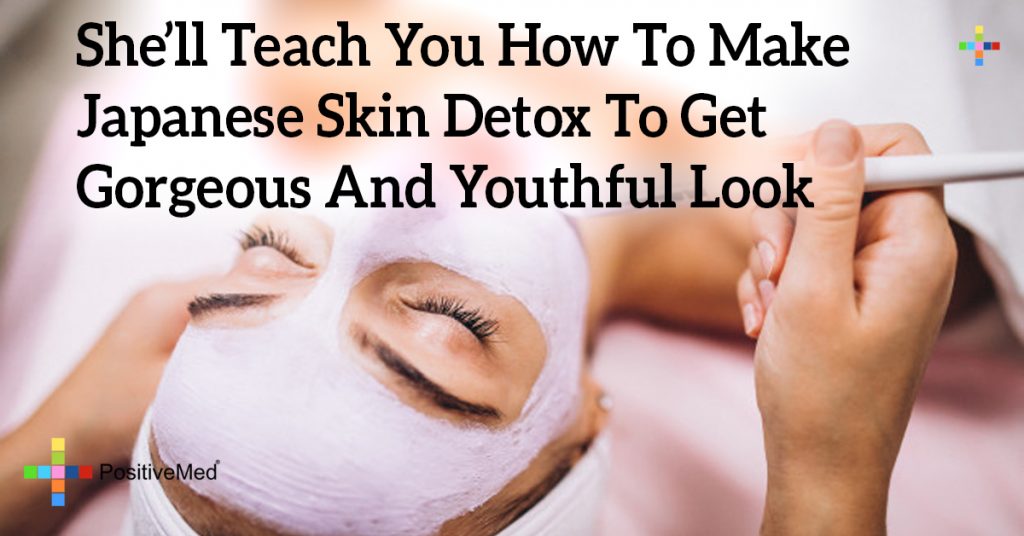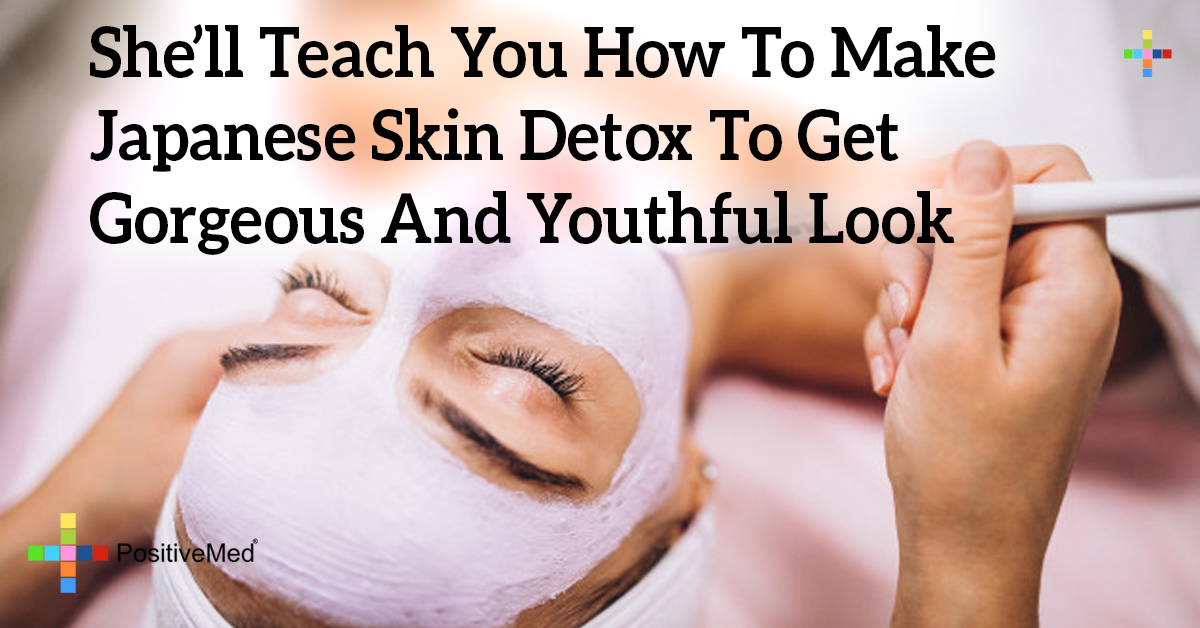 She'll Teach You How To Make Japanese Skin Detox To Get Gorgeous And Youthful Look
Many women discover their elbows are bumpy and feel like gravel to the touch. The heels of a woman's feet have become white and dried out. They can be so cracked, they feel like little razor blades and constantly tear stockings. The problem is that skin is badly nourished.
Just like the inside part of the body needs to be detoxed, so does your skin. Every year, the skin takes a beating from the severe cold winds of winter and the fiery heat of the summer sun. In time, soft, velvet-like skin can be chapped, cracked, and red. Commercial products don't always do the job to heal and soften damaged skin. Skin needs to be detoxed just like an alcoholic goes to a rehab to have the toxins removed from his body. Toxins in the body cause the boy to excrete heavy metals when the body sweats.
Skin detoxing is very simple. All you have to do is soak in a bathtub twice a week for an hour, letting your skin drink in a formula of natural salts and spices. There are four types of baths to choose from:
Mix a cup of Epsom salt with the root of ginger that has been boiled for 10 minutes.
The second type of detoxing bath is mixing a cup of Epsom salt and a cup or two of baking soda into an invigoratingly warm tub of water.
The third type of detoxing bath is pouring together a mixture of one cup each of sesame seed oil, Epsom salt, and sea salt into a rejuvenating warm bathtub of water.
The fourth and final recipe for detoxing your skin is mixing one cup of raw apple cider vinegar and a cup of Epsom salt to a hot and steamy bath.
RELATED ARTICLE: Effective One Day Detox To Re-Charge Your Body!
Effective Way to Detox Your Skin
Kimarine Wakame is a Japanese health secret for the skin. It comes in dry and fresh varieties. This seaweed is a shimmery green substance that looks jelly-like.
Kimarine Wakame is found in many skin care products like creams, facial scrubs, toner mists, and facial masks. Once it soaked in luke warm water for 10 minutes and drained, the stems need to be trimmed away, and the seaweed cut finely.
Kimarine Wakame can be used in a salad, as well, with sliced alvacado, walnuts, mixed gently with baby arugala, and a little salt and pepper to taste. Use olive oil and some lemon juice as a dressing. This seaweed has amino acids that protect the skin against everyday pollution and UVA rays.
Dried Kimarine Wakame when mixed with Essential and olive oil, can make a wonderful facial mask that can be spread on the face and covered with plastic wrap for a half an hour before rinsing off. Kimarine Wakame whether it is eaten, used as a mask, or even a facial scrub can get out the debris in the skin that will cause rough texture and break outs.
The best thing you can do for your skin is to have a natural diet. Too much fat, grease, and sodium can cause the skin to break out. Use natural creams with SPF 50 protection.