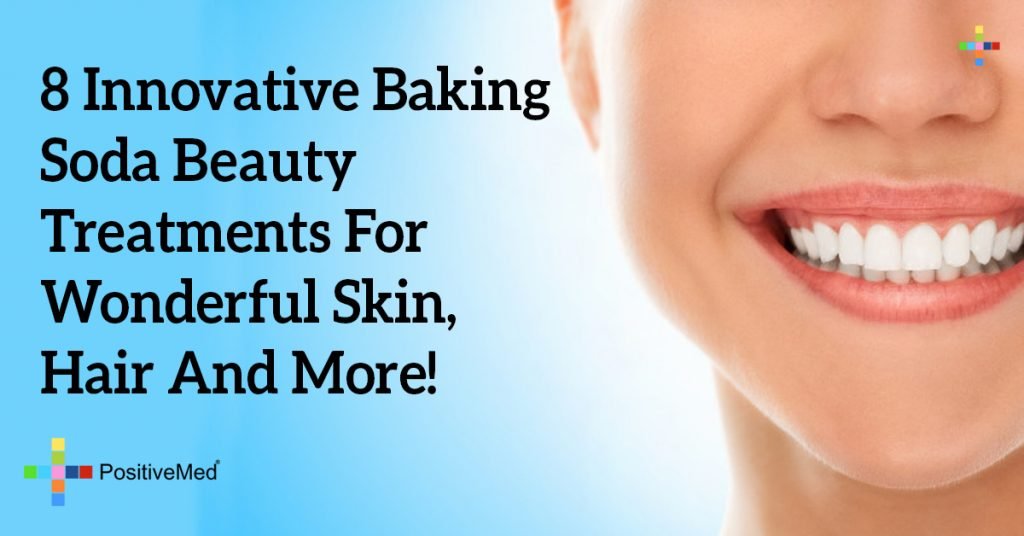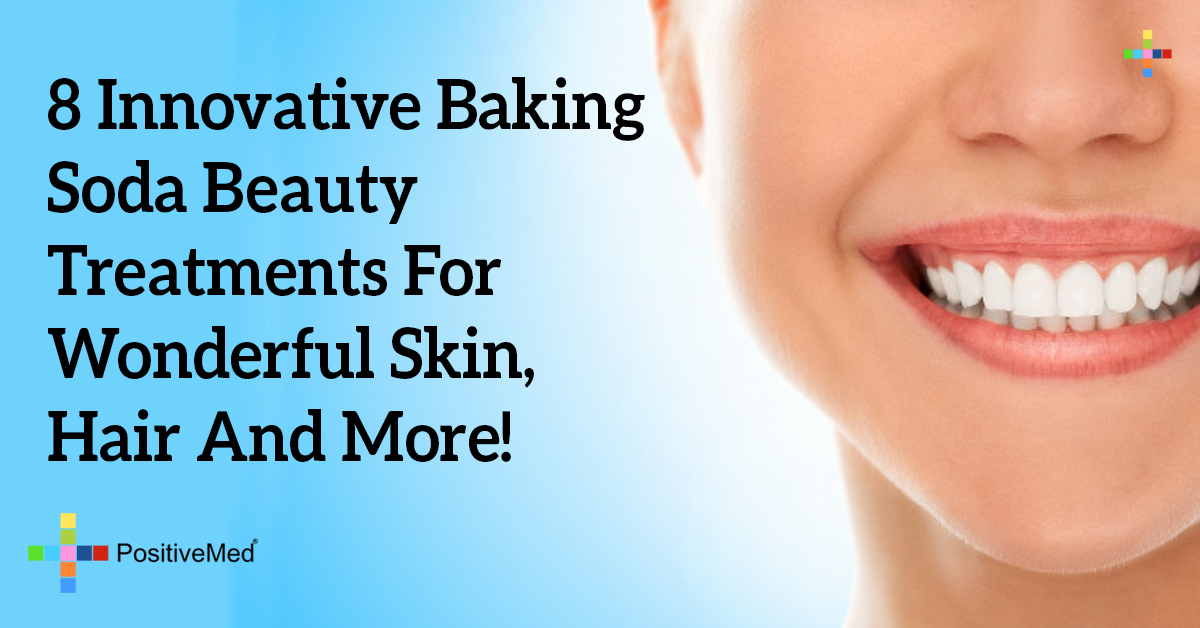 8 Innovative Baking Soda Beauty Treatments For Wonderful Skin, Hair And More!
[nextpage title="…"]
Do you want clearer, cleaner skin? Do you want rich, shiny hair and sparkling white teeth? If so, there's no need to spend tons of money on expensive beauty products. All you need is baking soda! The following is a list of eight ways in which baking soda can be used to beautify your body and your life!
1. Deodorant
If you're only using baking soda to mask the smell of that week-old tuna sandwich in the fridge, you're only scratching the surface of the possibilities. Baking soda also makes a great deodorant. Mix one part baking soda with one part cornstarch, and apply it under your armpits when necessary. A powdered deodorant can get a little messy, so you may want to add some coconut oil to your concoction and make a paste out of it. Then it will be easier to apply.
2. Hair Clarifier
Unfortunately, if you're someone who uses a lot of hair products, you probably have a lot of product build-up in your scalp. Clearing out the build-up may be a daunting task, but baking soda makes things much easier! It'll cut through that build-up like a knife through butter. All you have to do is add a bit of baking soda to your regular shampoo and then wash like you normally would.
3. Teeth Whitener
Are your teeth so yellow that when you smile, drivers think they have to slow down? Never fear! Baking soda is here! Here's what you do: mix one tablespoon of baking soda with five drops of hydrogen peroxide. Add a few drop of water to the mixture and make a paste out of it. Once you apply this paste to your teeth, let it sit there for five minutes and then brush it off with regular toothpaste and water.
4. Cuticle Health
If you're a big fan of gel manicures, your cuticles may wind up as collateral damage. If you create a paste out of baking soda and warm water, you can apply it to your cuticles to soften the skin.
5. Exfoliate That Skin!
[/nextpage] [nextpage title="…"]
Do you suffer from oily skin and acne? Baking soda works wonders in that department as well. Mix baking soda and water in your hand, and scrub on the affected areas using soft, circular motions. Those dead skin cells will be gone in a flash.
RELATED ARTICLE: She Put Some Baking Soda Under Her Eyes, The Result Is Wonderful!
6. Blackhead Remover
Nobody like blackheads, and now you can do something about it. First, clean the affected area. Next, mix a cup of distilled water mixed with a teaspoon of baking soda. Once you've applied the solution to the blackhead, hold your head over a hot water basin. Put a towel over your head to trap the heat and steam. When you actually remove the blackhead, be sure to wrap your fingers in cotton first.
7. Dry Shampoo
If you're out of shampoo, and you're in the midst of a dirty hair emergency, baking soda can help. All you need is the dime-sized amount. Apply it, then comb and fluff your hair out. Nobody will know the difference.
8. Detoxifying Bath
If you've had a long day and are in desperate need of a bath, adding baking soda can help detoxify your pores. Add your favorite essential oil along with one part baking soda and one part sea salt, and you'll be enjoying vacation spa-like conditions in the comfort of your bathroom.
You can use baking soda for a nearly endless variety of beauty purposes. The next time you open your fridge and see that open box of baking soda, consider the possibilities.
[/nextpage]