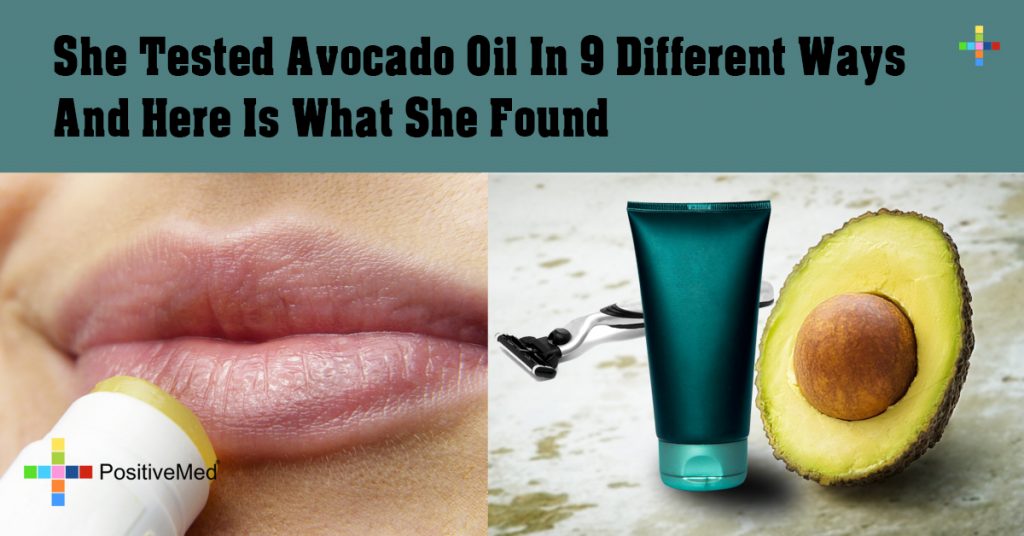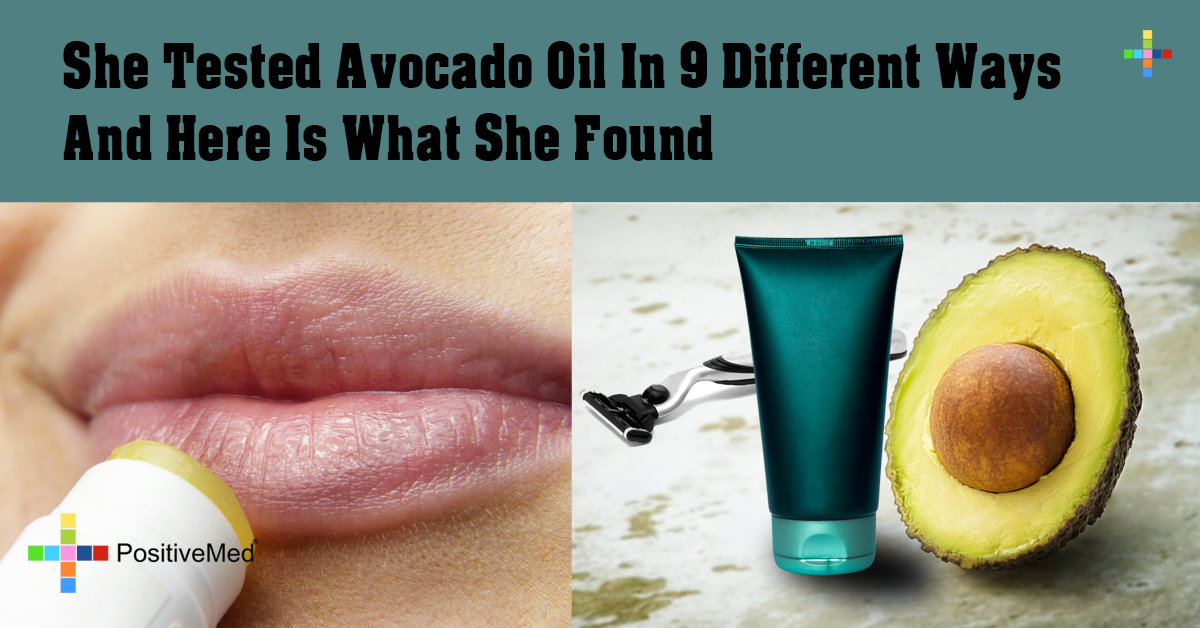 She Tested Avocado Oil In 9 Different Ways And Here Is What She Found
Avocado oil has recently become a product that is being promoted for personal care. With all of the research that has been showing the benefits of avocado lately, it is not surprising that avocado oil is showing up on all sorts of blogs for health and beauty. Avocado is packed with healthy fats, nutritious vitamins, and important fatty acids, and supposedly, avocado oil retains all of these benefits.
After seeing so many rave reviews about avocado oil, Birmabb decided to give it a try. She found several different applications for avocado oil and tested them. Here are 9 different ways that she experimented with avocado oil:
Lotion
Birmabb was a little unsure of rubbing her body with oil, but avocado oil actually turned out to be a great moisturizer. Just a tiny amount of oil left her legs and arms feeling moisturized all day. The only issue with using avocado oil as a lotion was that it took it a while to sink into a skin. It was a fun experiment that will become a part of her daily routine.
Shaving Oil
She recently had a friend suggest to try avocado oil instead. She reveals that her legs definitely felt nice and smooth afterward, it was definitely a little tricky. The oil tended to stick to a razor blades, so Birmabb ended up spending quite a bit of time cleaning up the razor as she shaved.
RELATED ARTICLE: Can Essential Oils Help in Your Fight With Acne? The Complete Guide to Fighting Acne with Essential Oils
Lip Balm
The dry winter weather has been making her lips feel extremely chapped lately, so Birmabb tried making a natural lip scrub. "I just combined equal parts sugar and avocado oil and gently massaged my lips with it", said Birmabb. This was a great way to exfoliate dry skin on her lips that definitely ended up feeling soft and moisturized afterward.
Makeup Remover
After wearing makeup all day, it can be hard to remove it. Birmabb tried using avocado oil as a way of removing eye makeup. While it definitely did a great job of removing her mascara and eyeliner, she ended up breaking out the next day. This might only work well if you have dry skin.
Scar Lightening
A few months ago, Birmabb skinned her elbow in a nasty fall. After hearing about all of the antioxidants in avocado oil, she thought it might possibly help to prevent a scar from forming. Each day for two weeks, she rubbed a small amount of avocado oil into her scar. Birmabb describes the result with these words: "It definitely looks lighter than it did before, so I think I will continue this treatment".
Cuticle Oil
Being outdoors in the cold lately has made her cuticles and nails look dry and cracked lately. Birmabb used avocado oil during her usual manicure routine to pamper nails a bit. The moisturizing qualities of avocado oil made her nails look shiny and healthy.
READ ALSO: DIY: Lavish Your Hair With This Avocado Mask
Eye Cream
Birmabb was a bit worried that putting oil anywhere on her face would cause a breakout, but she was determined to try out avocado oil as an eye cream. She only used a very small amount underneath her eyes right before bed. It did help to lighten her undereye bags.
Exfoliating Scrub
After the success using avocado oil as a lip balm and scrub, Birmabb decided to try it out on the rest of her body. The moisturizing properties of avocado oil worked great in a scrub, leaving her knees and elbows feeling soft instead of scaly.
Hair Conditioner
Birmabb's hair is naturally thick and curly, so she is always on the lookout for new ways to moisturize and strengthen her curls. Birmabb dampened her hair with warm water before combing a thin coat of avocado oil through her curls. After letting it sit for about 15 minutes, she washed it out and styled her hair as usual. "My curls were moisturized and not frizzy, but they did not look greasy. I will definitely be adding avocado oil to my haircare routine too".
This experiment shows that avocado oil has many benefits. Try the oil and tell us about your experience.