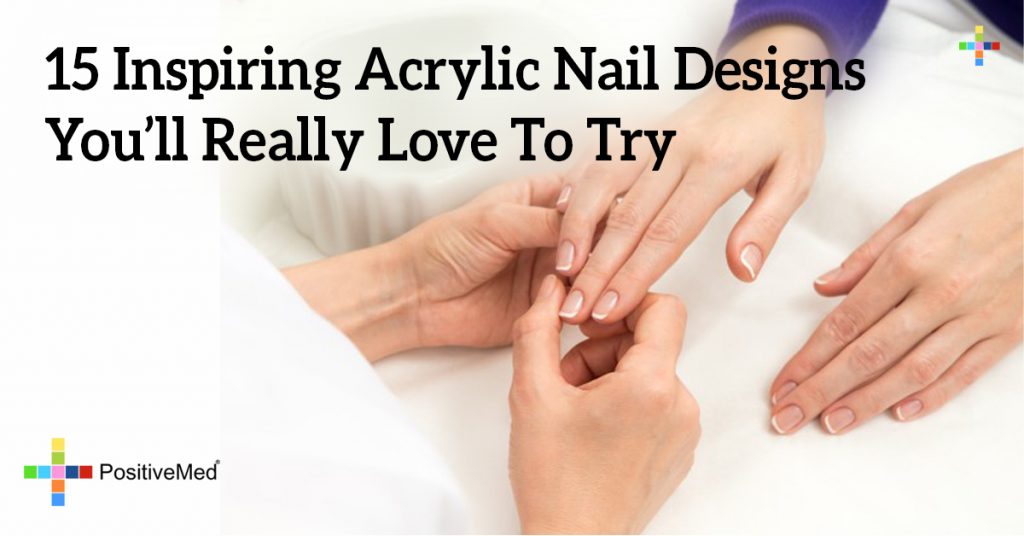 15 Inspiring Acrylic Nail Designs You'll Really Love To Try

If you've looked for excellent acrylic nail designs that will make you swoon, look no further. The truth is, a fashionable woman will never walk out of the house without looking her best. And this includes, as you may have guessed, acrylic nails. If you are a woman of style, you will also be willing to toss around wildly looking for new designs and fashions.
There are many varieties of acrylic nails that you can seek out to have put on your very own hands. We recommend a few.
First, the stylish glitter French nails, perfect for your bourgeois kitten. Next, the plain pink, for when you're feeling like a "girly girl." Then, the 3D acrylic nails, which you can use to scare the kids on Halloween, or any time in between.
You can also find inspiring, awesome, amazing, and cute mustache nails for your favorite nights on the town. Who doesn't like the look of a hipster mustache on her nails at night in Portland or San Francisco? You're sure to wow the boys (and maybe some of the men).
RELATED ARTICLE: 10 Foods for Stronger Nails and Thicker Hair
Be sure that you also check out heart for nail, which features hearts painted all over your nails. You may also like the neon acrylic nails, or feather nails, or even amazing nails that are made of the perfect shades of pastels.