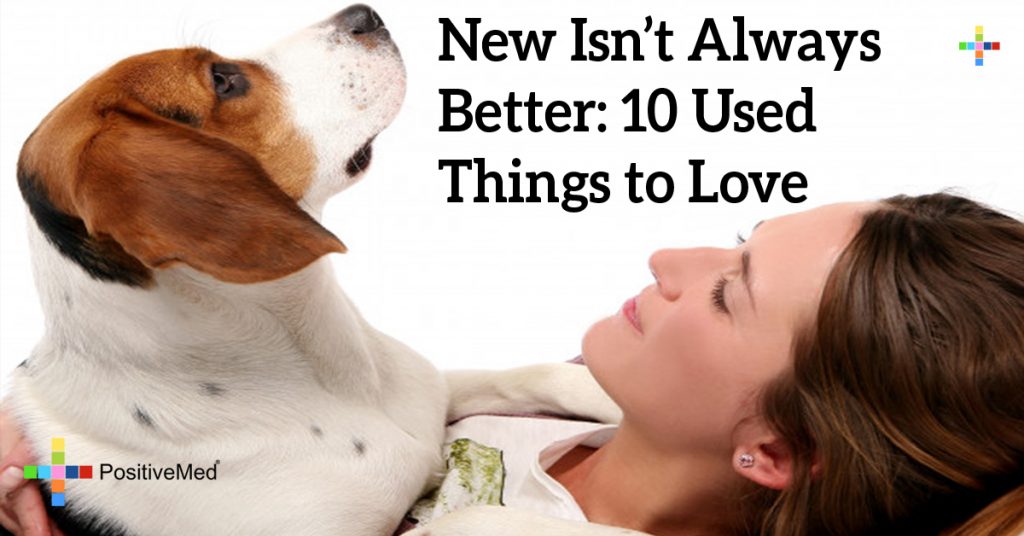 New Isn't Always Better: 10 Used Things to Love
New isn't always better, sometimes it's just more expensive. Here are 10 things to consider buying used.
• Musical Instruments – If you've ever wanted to learn a musical instrument, consider buying one used. Not only can you save a ton of money this way, but some instruments, like violins, even sound better as they age.
• Baby Gear – A baby grows and changes exponentially in the first two years. This creates a lot of expensive products parents have to get rid of to make room for new stuff. Economic and environmental concerns have increased the market for secondhand baby gear according to a study published in the International Journal of Green Economics (http://www.inderscience.com/offer.php?id=57444). The best baby gear to buy used is toys, strollers, and infant clothing. Many areas have seasonal children's consignment sales that offer baby items at steep discounts. However, do not buy used car seats for safety reasons, and verify that any cribs or other items meet current safety standards and have not been recalled.
• Pets – Rescue one of the millions of older pets living in animal shelters. An older pet can be a great companion and you skip all that high energy, house training fun.
• Textbooks – As long as you can find the right edition, why pay full price for a textbook you're going to use for only a few months and never open again?
• Sports and Exercise Gear – Take advantage of someone else's failed New Year's resolution and snag weights, treadmills, elliptical trainers, and sports gear at steep discounts.
• Recreational Toys (boats, RVs) – Just like cars, recreational toys depreciate in value as soon as they are bought.
• Dishware – Dishware is a great thing to buy used because it never goes bad. Create your own unique and creative place settings with a variety of patterns purchased in thrift stores or purchase entire sets at garage and estate sales.
• Electronics – If you don't absolutely need the latest and greatest electronic gadget, then buying used might be right for you. Rapid changes in technology push new products out and gadget geeks buy them, leaving the market flooded with their slightly older electronics at great prices. Just make sure you buy from somewhere that guarantees their products, even for a limited time.
• Formal Wear – Why pay full price for something you are only going to wear once? Several online venues sell used designer formal wear that is only a season or two old. Depending on your area, you may also be able to find local consignment stores that offer affordable and stylish formal wear. Pick a classic style or consider going for a vintage look.