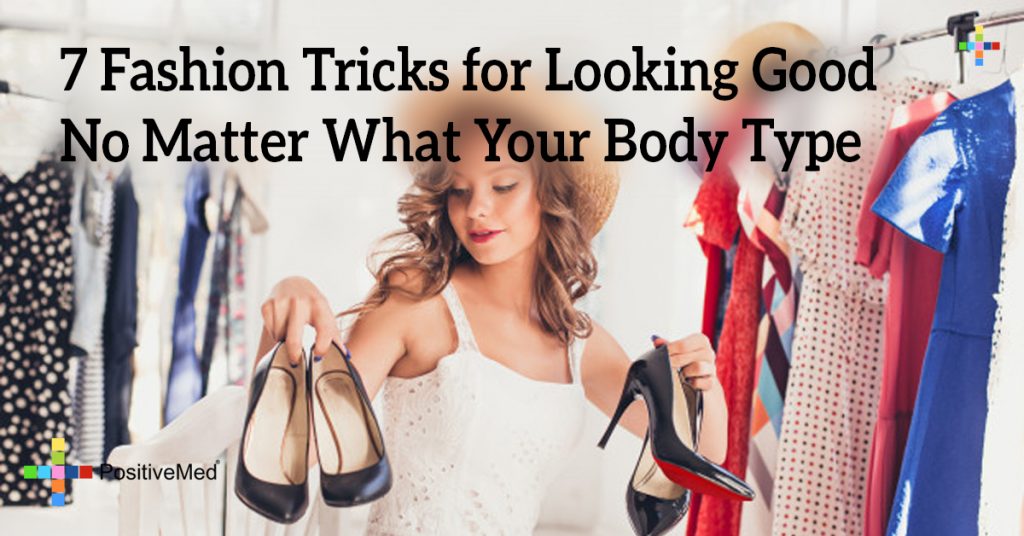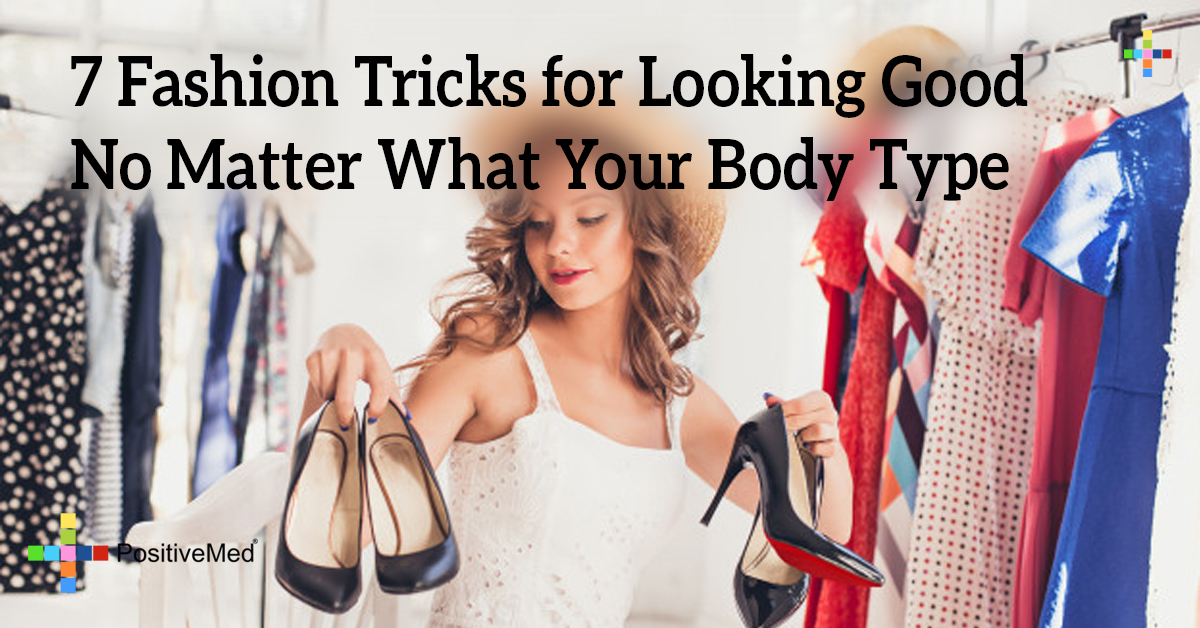 7 Fashion Tricks for Looking Good No Matter What Your Body Type
Going through tough times and want to look slimmer? Your body is a sculpture, you can shape and reshape it visually according to your objectives. The question is what to wear, and how to wear it to look slimmer. Here are some dressing tricks to solve your problems with the right ways to dress:
• Boot Cut Jeans
The author of "Fashion for Dummies," Jill Martin, says your jeans should embrace you in all the right places. Wear darker jeans, dark boot legs are flattering and the little flare at your ankle will give you a long lean look. To cover your waist wear a long top and a cropped well-fitted jacket to nip in your waist.
• The Wrap Trick
Try tying a sweater or shirt around your waist. This will help direct the eyes to the narrowness of your hips, or nip in a billowy top or dress, it adds to your stylish look.
• Body-Lengthening Apparel
Celebrity stylist Robert Verdi says everything you wear should be body skimming, often people believe wearing loose clothes helps them look slimmer, that's not true. Some people choose wraps
like this one which do help. Choose body-lengthening vertical pieces like scarves, cardigans, and necklaces, they will make you look slimmer.
• Streamline with Color
Make sure the shape of your dress is an hourglass. The dominant motif of any print should be smaller than the size of your fist. Try contrasting colors as they help conceal your midsection. Your hems should hit below your knee to make your lower half look leaner. Square necklines and skin-toned shoes will visually add another few inches to your height.
• Choose a Structured Dress
Dresses made of structured fabric are good at concealing imperfections, you won't have to hide your tummy. A bright sheath on top and a dark bottom slims your hips and stomach and enhance a smaller chest.Your dress should come close to your body then gently drape out which adds volume to the bottom half. You can also try wearing a pencil skirt to minimize your stomach and place more focus on your legs.
• Add Similar Patterns
Avoid baggy sweaters that make you look boxy, choose a vibrant sweater and skirt that can narrow your curvy shape. A bold design on a sweater paired with the smaller version on a skirt is slimming. Keep in mind when you choose to combine patterns that one should be bigger than the other so that they don't compete.
• White Tunics
A voluminous white tunic can do wonders for your looks, it makes you look thinner and smart. Add a skinny belt to your waist to further enhance the effect. Also the bigger your heel, the skinnier you will look, so start wearing platform heels. Don't forget the power of slimming undergarments!
Tips to look slimmer:
1. If your upper half is heavier than your lower, choose styles that minimize your upper half while enhancing your lower.
2. If your lower body is heavier than your upper choose clothes that attract the eyes upward. Wear interesting necklines and bright colors near your face, and dark colors on the bottom.
3. Try to tuck in a little of your top into your bottoms, it will make you look slimmer with a flatter stomach.