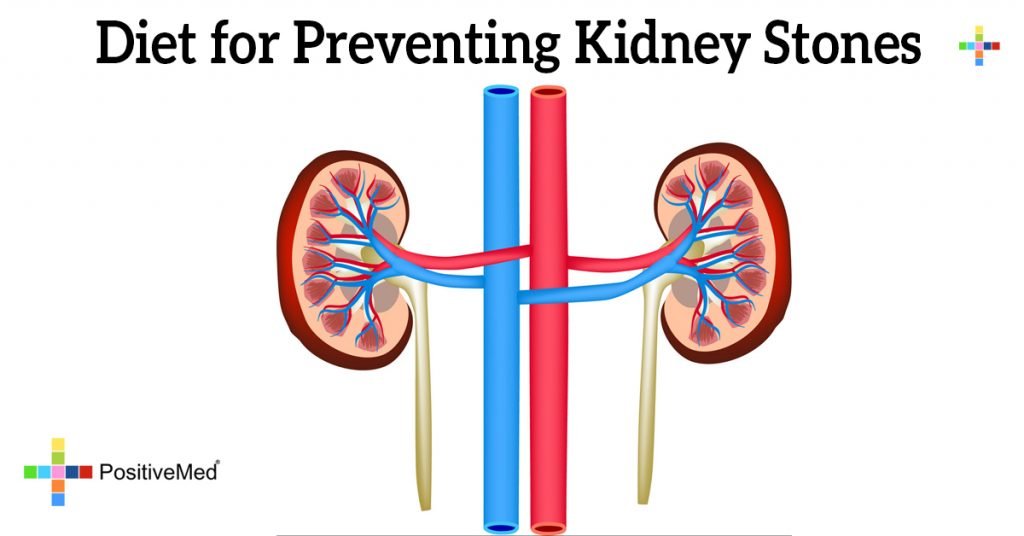 Diet for Preventing Kidney Stones

There are four serious types of kidney stones that can be formed:
– Calcium stones
– Uric acid stones
– Struvite stones (magnesium ammonium phosphate)
– Cystine stones
Kidney Stones can be in your body for years, but you won't feel the abnormal pain until a stone moves through one of the little tubes from the kidneys.
There are some factors that affect kidney stone formation these vary from genes, environment, body weight, and fluid intake.
The good news is there are a lot of foods that can help you, they can create a normal balance of salts and minerals in urine and break up crystals before they cause a lot of trouble pain and damage in your body.
WHAT TO EAT:

DRINK LOTS OF WATER:
– The kidneys filter about 200 quarts of blood to remove salts, water, and waste products that form when the body processes food and liquids, therefore we need to hydrate all day long so we can help our kidneys do their function properly.
– Health care providers recommend that a person should drink 2 to 3 liters of fluid a day
CITRUS DRINKS
– They help alkalize your body
– Lemon water is a perfect example of a citrus drink; it has a natural acid that aids the kidneys by break down waste in them.
WATCH SODIUM INTAKE:
– Limit sodium intake to 2,300 mg per day.
– TIP: check the food labels of the foods you buy and when going to a restaurant ask about the sodium content of the foods when you order.
EAT CALCIUM RIGH FOODS:
– Low- fat milk, leafy greens, cruciferous vegetables, nuts and seeds, cheese. [List of non-dairy calcium-rich foods]
– Recommended calcium intake: 1000 mg / people over 50 1200mg.
– Natural calcium is great for preventing kidney stones!
WHAT TO AVOID:

1. FOODS HIGH IN OXALATES:
-Oxalate can increase the amount of oxalate in the urine, where it combines with calcium to form calcium oxalate stones.
-Spinach, nuts, wheat bread, chocolate, asparagus.
2.CAFFEINATED DRINKS:
-They reduce your fluid intake. Examples of caffeinated drinks include sodas, energy drinks, coffee, and some teas.
3. SALT AND SALTY PRODUCTS:
-The main source of sodium is salt; it causes the kidneys to excrete more calcium into the urine.