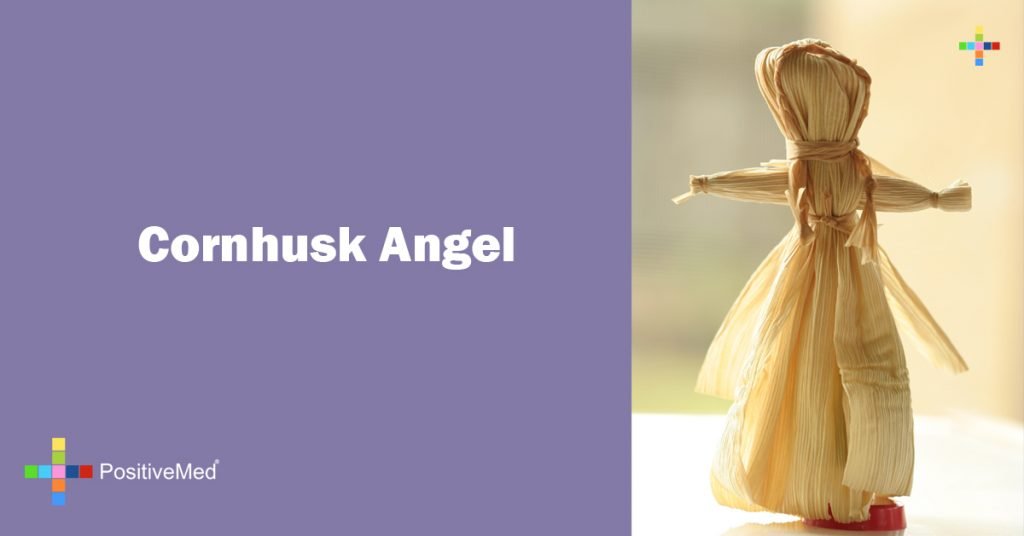 Cornhusk Angel
Many years ago when my grown kids were babies and money was always a struggle the holiday season was really getting me down. I was a full-time college student, single mom of 2 little kids, I worked in a bar, and was barely making ends meet to pay for our little trailer, it was our first year on our own and I was completely overwhelmed.
I wandered around the store a short time before Christmas, feeling hopeless and helpless, I had such limited money and so much I wanted to do with it. I turned the corner and saw a large cornhusk angel, suitable for the top of the tree, I have always loved handmade and older items, I thought it was so cool, but crafts were really big during that time and I was sure it was very expensive, I turned it over and it was $2. I couldn't believe it. I looked around the store for more, to see if it had the wrong label on it, but there were no others, just the one.
I put it in my cart and started thinking about miracles, and love, and joy, and the birth of our Savior, the reasons for the holiday in the first place. I then thought about my mom, and my Aunt Char, and my grandmother, I was blessed in my life with strong women who were geniuses at making something from nothing, and hope grew in my heart.
That year continued a tradition of my family, and a new one was born. I never told my children there was a Santa Claus, I didn't want them to think that they were not as good as their friends who got so many presents, nor did I want the first lie that hurt them to come from me. I also gave each child 3 presents, that is how many the baby Jesus received, and that is plenty. Even for a mom on a tiny budget 3 presents is a doable number. Some years they have been 3 small presents, some years all 3 have been big, but there have always been 3, no matter what.
I have moved so many times over the years that my old cornhusk angel is in a box somewhere with other ornaments I treasured, I let go of the stuff, I have never let go of what it taught me, it's not the things I own that make me who I am, it is the things I have learned, the values I hold in my heart, and the things I give to others. Even if it's just some hope that a $2 cornhusk angel can save Christmas. Have a happy and blessed holiday!! Love peace & hugs… Mama