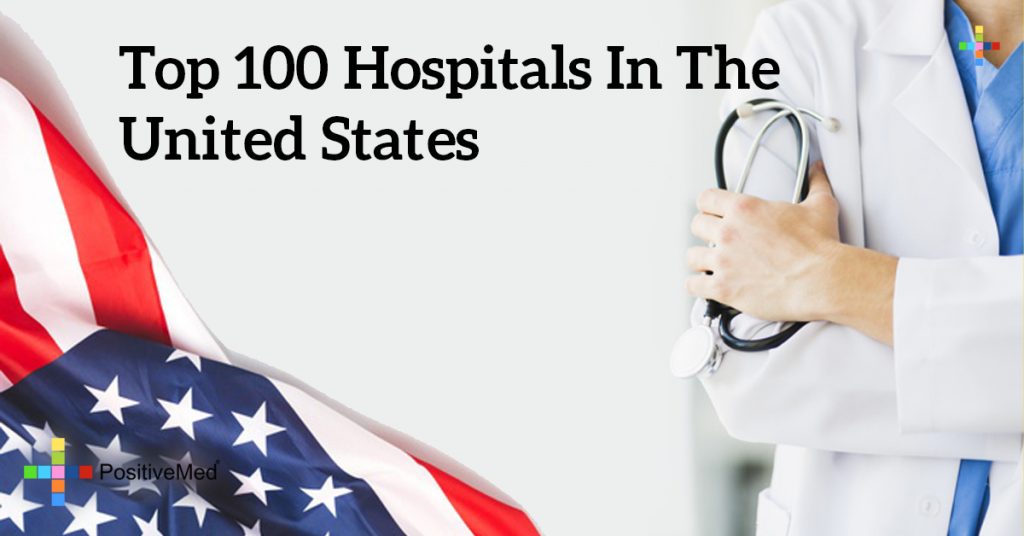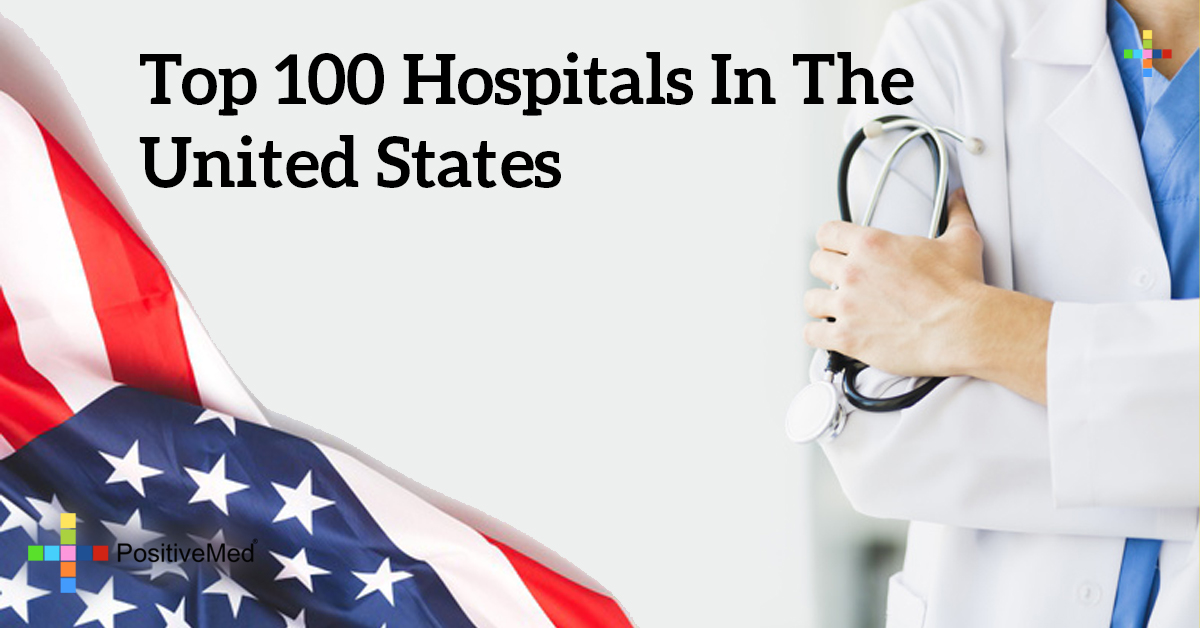 Here is the list of top 100 hospitals in US by Thomson Reuters in 10 categories. Texas, Florida, Pennsylvania and California have the highest number of top ranked hospitals in the list. Interestingly, there is not any top ranked hospital in the State of New York.
Major Teaching Hospitals
UC San Diego Medical Center – Hillcrest – San Diego, CA*
Advocate Illinois Masonic Medical Center – Chicago, IL
Advocate Christ Medical Center – Oak Lawn, IL
Ochsner Medical Center – New Orleans, LA*
Baystate Medical Center – Springfield, MA
Beth Israel Deaconess Medical Center – Boston, MA
St. Joseph Mercy Hospital – Ann Arbor, MI
Doctors Hospital – Columbus, OH
Geisinger Medical Center – Danville, PA
Allegheny General Hospital – Pittsburgh, PA
Penn Presbyterian Medical Center – Philadelphia, PA
Vanderbilt University Medical Center – Nashville, TN
Baylor University Medical Center at Dallas – Dallas, TX
Scott & White Hospital – Temple, TX
The Methodist Hospital – Houston, TX
Teaching Hospitals
Scripps Green Hospital – La Jolla, CA
Poudre Valley Hospital – Fort Collins, CO
Morton Plant Hospital – Clearwater, FL*
Carle Foundation Hospital – Urbana, IL
St. Vincent Indianapolis Hospital – Indianapolis, IN
St. Luke's Hospital – Cedar Rapids, IA
Mercy Medical Center North Iowa – Mason City, IA
Mercy Medical Center – Baltimore, MD
Saint Vincent Hospital – Worcester, MA
Munson Medical Center – Traverse City, MI
Beaumont Hospital, Troy – Troy, MI
Hackensack University Medical Center – Hackensack, NJ
Mission Hospital – Asheville, NC
Kettering Medical Center – Kettering, OH
UPMC Hamot – Erie, PA
Robert Packer Hospital – Sayre, PA
Bryn Mawr Hospital – Bryn Mawr, PA
Lankenau Medical Center – Wynnewood, PA
AnMed Health Medical Center – Anderson, SC
Saint Thomas Hospital – Nashville, TN
Memorial Health Care System – Chattanooga, TN
Memorial Hermann Hospital System – Houston, TX
Baptist St. Anthony's Health System – Amarillo, TX
McKay-Dee Hospital Center – Ogden, UT
Bon Secours St. Mary's Hospital – Richmond, VA*
Large Community Hospitals
Banner Boswell Medical Center – Sun City, AZ*
Providence Little Company of Mary Medical Center -Torrance, CA
Centinela Hospital Medical Center – Inglewood, CA
Martin Health System – Stuart, FL
Sarasota Memorial Hospital – Sarasota, FL*
Kendall Regional Medical Center – Miami, FL
Ocala Regional Medical Center – Ocala, FL
Delray Medical Center – Delray Beach, FL*
Mease Countryside Hospital – Safety Harbor, FL
Advocate Good Samaritan Hospital – Downers Grove, IL
Owensboro Medical Health System – Owensboro, KY
Clara Maass Medical Center – Belleville, NJ*
Community Medical Center – Toms River, NJ
Gaston Memorial Hospital – Gastonia, NC
St. Clair Hospital – Pittsburgh, PA
Trinity Mother Frances Hospital – Tyler, TX
St. David's Medical Center – Austin, TX
Memorial Hermann Memorial City Medical Center – Houston, TX
CHRISTUS St. Michael Health System – Texarkana, TX
St. David's North Austin Medical Center – Austin, TX
Medium Community Hospitals
Baptist Medical Center East – Montgomery, AL
Garden Grove Hospital Medical Center – Garden Grove, CA
French Hospital Medical Center – San Luis Obispo, CA*
West Anaheim Medical Center – Anaheim, CA
Chino Valley Medical Center – Chino, CA
Doctors Hospital of Sarasota – Sarasota, FL*
Northwest Medical Center – Margate, FL
Gulf Coast Medical Center – Panama City, FL
Cleveland Clinic Florida – Weston, FL
Dupont Hospital – Fort Wayne, IN
Saint Joseph Hospital – Bangor, ME
Holland Hospital – Holland, MI
Mercy Hospital Clermont – Batavia, OH
Sycamore Medical Center – Miamisburg, OH
Paoli Hospital – Paoli, PA
Doylestown Hospital – Doylestown, PA
Bon Secours St. Francis Hospital – Charleston, SC
St. David's Round Rock Medical Center – Round Rock, TX
Ogden Regional Medical Center – Ogden, UT
Augusta Health – Fishersville, VA*
Small Community Hospitals
St. Elizabeth Community Hospital – Red Bluff, CA
Sutter Davis Hospital – Davis, CA
Desert Valley Hospital – Victorville, CA
Gulf Breeze Hospital – Gulf Breeze, FL
Sacred Heart Hospital on the Emerald Coast – Miramar Beach, FL
Saint Joseph Regional Medical Center – Plymouth, IN
Major Hospital – Shelbyville, IN
Harlan ARH Hospital – Harlan, KY
Spectrum Health United Memorial – Greenville, MI
Mercy Hospital Cadillac – Cadillac, MI
St. Joseph Health System – Tawas City, MI*
Lakeview Hospital – Stillwater, MN
Woodwinds Health Campus – Woodbury, MN
The HealthCenter – Kalispell, MT
Samaritan Regional Health System – Ashland, OH
Dublin Methodist Hospital – Dublin, OH
Ponca City Medical Center – Ponca City, OK
Baylor Medical Center at Waxahachie – Waxahachie, TX
Hill Country Memorial Hospital – Fredericksburg, TX
Memorial Hermann Sugar Land Hospital – Sugar Land, TX
If all Medicare patients received the same quality service as patients of these hospitals, more than 186,000 additional lives could have been saved.